A healthy heart for Mykyta from Mariupol
06.11.2020
Mykyta Karnaukh from Mariupol is a cheerful and bright child. He was not even two years old when doctors diagnosed a heart disease in the boy It was a real blow for the parents – Valeriia and Volodymyr. They hoped to the last that that was some kind of mistake. Mykyta's father had to quit his job. He devoted himself entirely to his son.
The parents took the baby to Amosov Cardio-Vascular Surgery National Institute. Doctors confirmed the terrible diagnosis — patent ductus arteriosus. This is a congenital heart disease in which the ductus arteriosus (Botallo duct) does not overgrow after birth.
"Botallo ducts may cause serious complications called batholiths and infectious endocarditis. The complication is extremely rare. It can only be surgically treated," the endovascular heart surgeon of the Institute Natalia Yashchuk, explained.
Experts recommended endovascular surgery as soon as possible. They offered to place an occluder implant that will close the hole in the boy's small heart and make him healthy. The family had no money for an expensive operation. The parents decided to contact the Rinat Akhmetov Foundation, which has been helping children diagnosed with heart disease since 2013. The project Rinat Akhmetov for Children. Healthy Heart was implemented in 2017 to fight such diseases. to fight such diseases. 125 occluder implantation procedures (surgeries) were performed. Mykyta was among those who had already had that surgery. Last week, the baby arrived with his parents in Kyiv. The surgery was successful. Nikita's heart is in order now!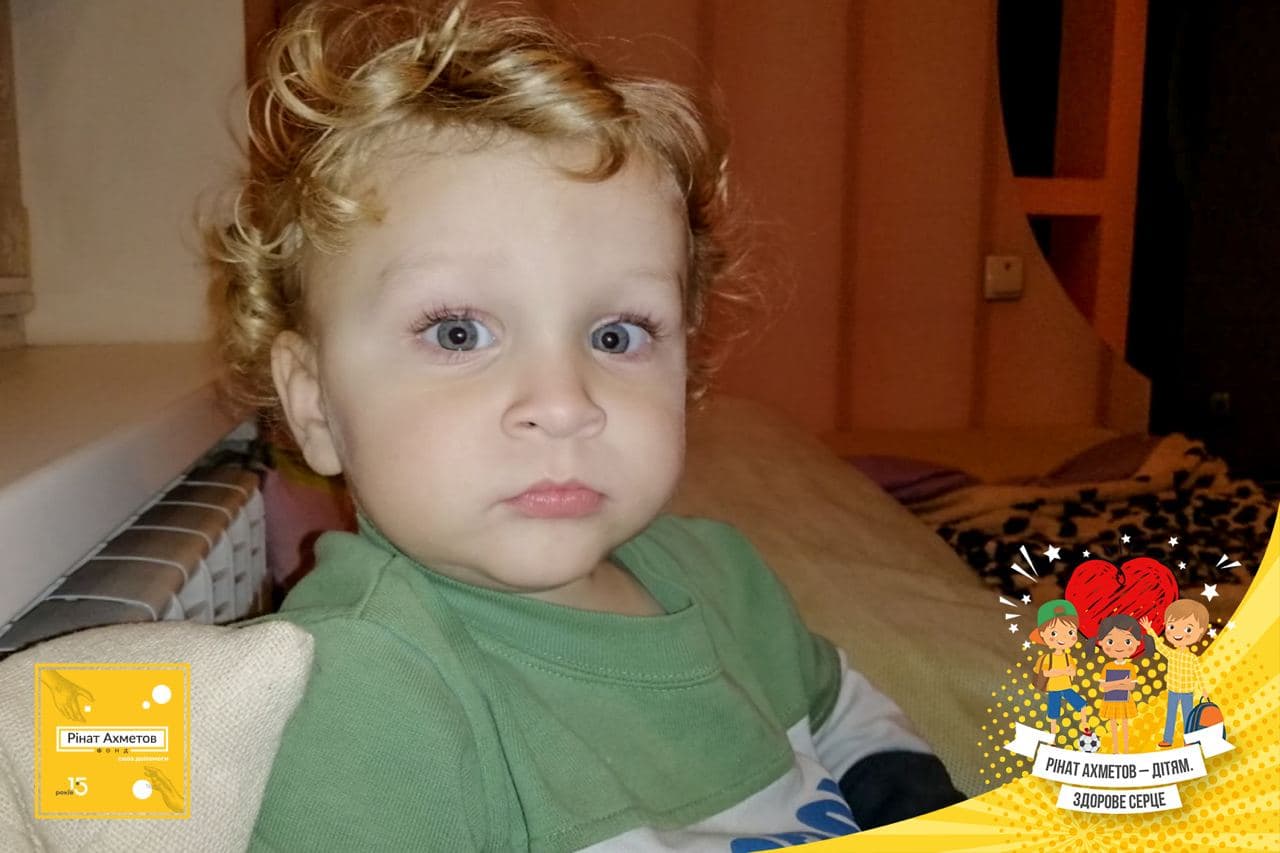 "We are already at home. My son is doing well. We are very happy and grateful to the Rinat Akhmetov Foundation for their support," Valeriia Karnaukh, the boy's mother, said.