Saint Nicholas's Hotline and Post Office: the Rinat Akhmetov Foundation Announces the Winners of Its Holiday Campaign
25.12.2022
At the beginning of December, the Rinat Akhmetov Foundation invited children to take part in a holiday campaign. Girls and boys had the opportunity to tell St. Nicholas about how the war changed their lives, to receive some support from this kind-hearted wonder-worker and get their New Year's gifts.
From 1 to 20 December, along with the St. Nicholas's hotline, the holiday post office also operated in the framework of the charity project Rinat Akhmetov for Children. New Year Campaign.
Participation in the project was not just a psychological relief for children, but also a useful initiative for Ukraine because every child's story about the war is crucial in terms of preserving the memory of the events in the country.
On 25 December, all those who addressed St. Nicholas and shared their story competed for New Year's gifts, namely, 10 plaid blankets, 10 backpacks and the main gift – a Samsung A12 smartphone. The winners were chosen with the help of random.org service.
The list of winners is as follows: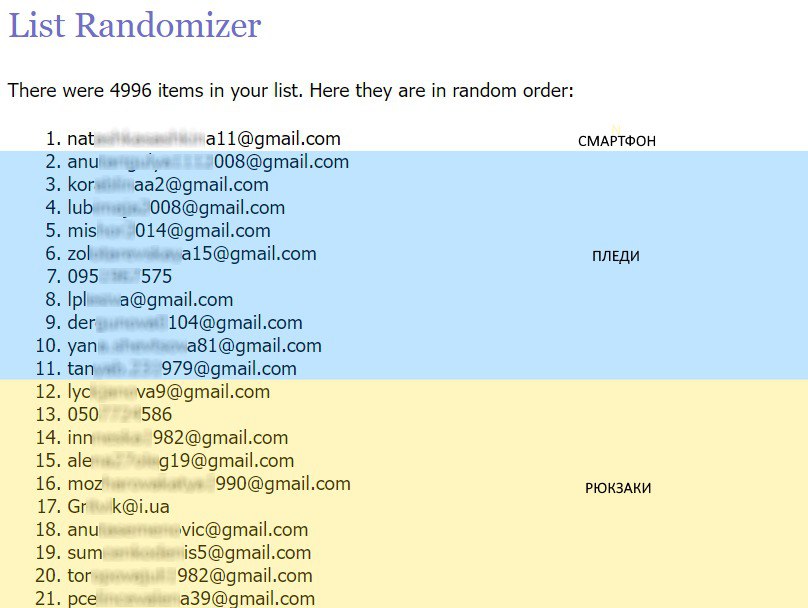 We are grateful to all participants of the Campaign and congratulate those who will receive the gifts. We wish you safe holidays!
The Campaign Rinat Akhmetov for Children is a more than 20-year tradition of kindness, support, motivation and belief in the boundless potential of children. The Campaign changes children's lives for the better, gives them faith in miracles and hope for a bright future. More than 5 million Ukrainian children received support under the program Rinat Akhmetov for Children.