The Rinat Akhmetov Foundation Donated Lung Ventilators to Doctors of Sumy Region
22.12.2020
On 18 December, Sumy Regional Clinical Hospital received two modern lung ventilators donated within the framework of the Rinat Akhmetov Foundation project Fighting COVID-19 in Ukraine .
'Since February 2020, the Rinat Akhmetov Foundation has been providing doctors who are at the forefront of the fight against COVID-19 with what is most urgently needed. Public hospitals received more than 200,000 personal protective equipment kits and consumables. Healthcare professionals also received 337,000 express tests, 1,044 units of medical and laboratory equipment from the Foundation. In addition, the Foundation supplied more than 200 modern lung ventilators that now save lives of patients with severe COVID-19 complications,' said Natalya Yemchenko, a member of the Foundation's Supervisory Board.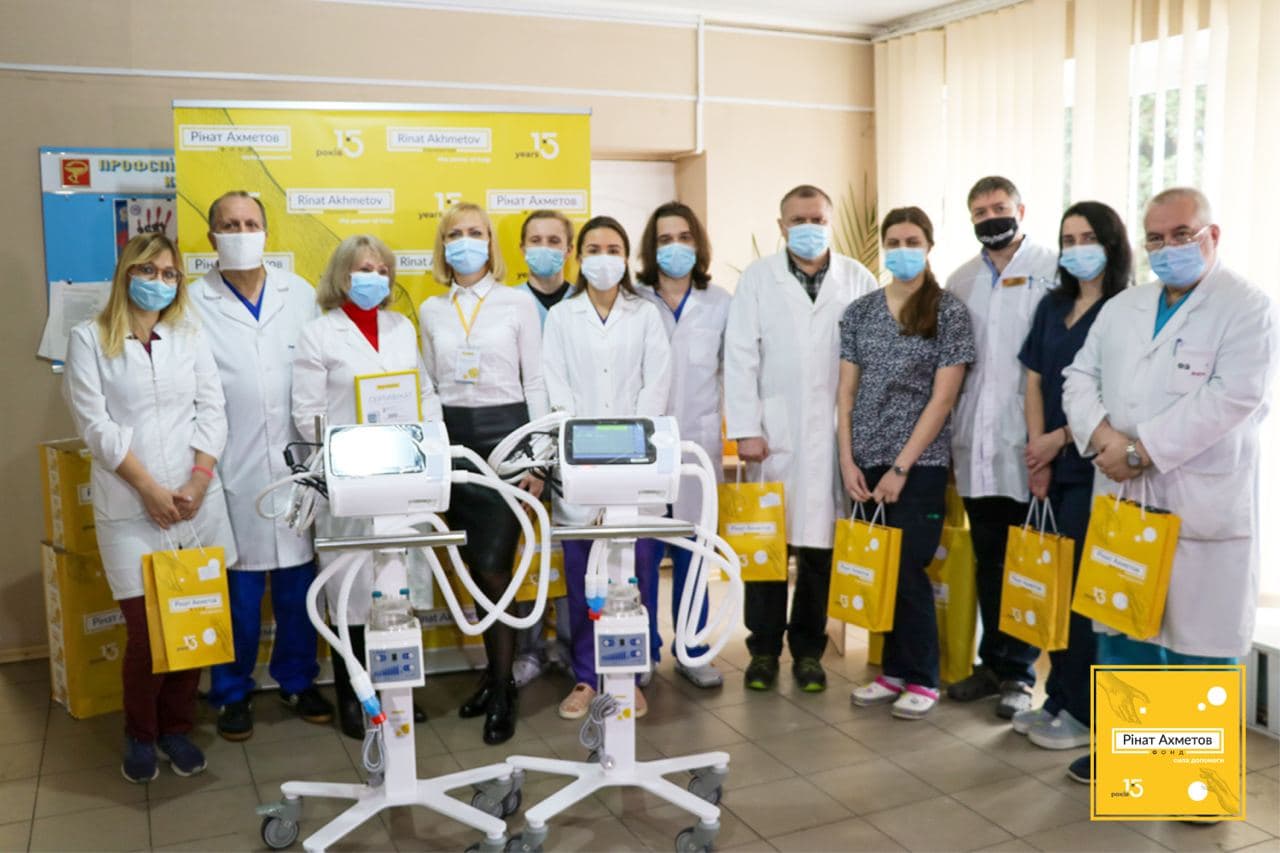 Yekateryna Svyrydenko, a representative of the Foundation, noted that project Fighting COVID-19 in Ukraine is unprecedented for the country.
'Having pooled all the resources of the Charitable Foundation, FC Shakhtar and businesses of SCM Group, Rinat Akhmetov allocated UAH 300 million to help public hospitals. This is the largest-scale and the most comprehensive private initiative aimed at the fighting COVID-19,' underlined Yekateryna Svyrydenko.
Olha Samoylenko, deputy director of Sumy Regional Clinical Hospital, thanked the Foundation for its support:
'Medical personnel of the regional hospital are very thankful to the Rinat Akhmetov Foundation and to Rinat Akhmetov personally for the provided help. These medical appliances are high-tech and top-quality equipment. They will help in treatment of patients with severe COVID-19 complications. The pandemic will not last forever, and once it is over, these devices will still remain to be useful. We are immensely grateful!'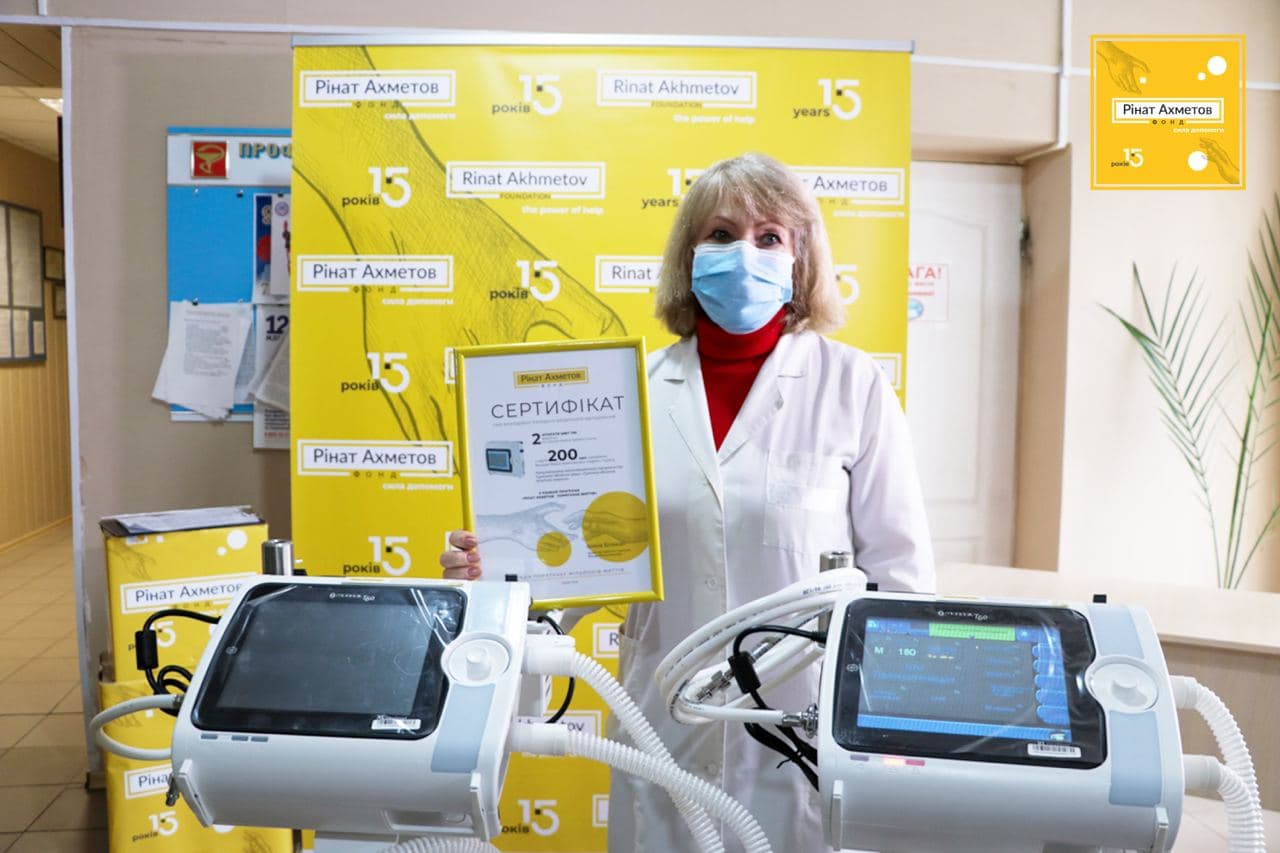 Serhiy Berezhnyi, head of the anesthesiology department, joined the words of his colleague.
'I would like to thank the Rinat Akhmetov Foundation for the equipment that you supplied to our department. The artificial lung ventilation is a method that helps to efficiently save COVID-19 patients,' said the doctor.
Together with the ventilator, doctors of the intensive care unit received sets of medical clothing custom-made for them on a special order of the Foundation.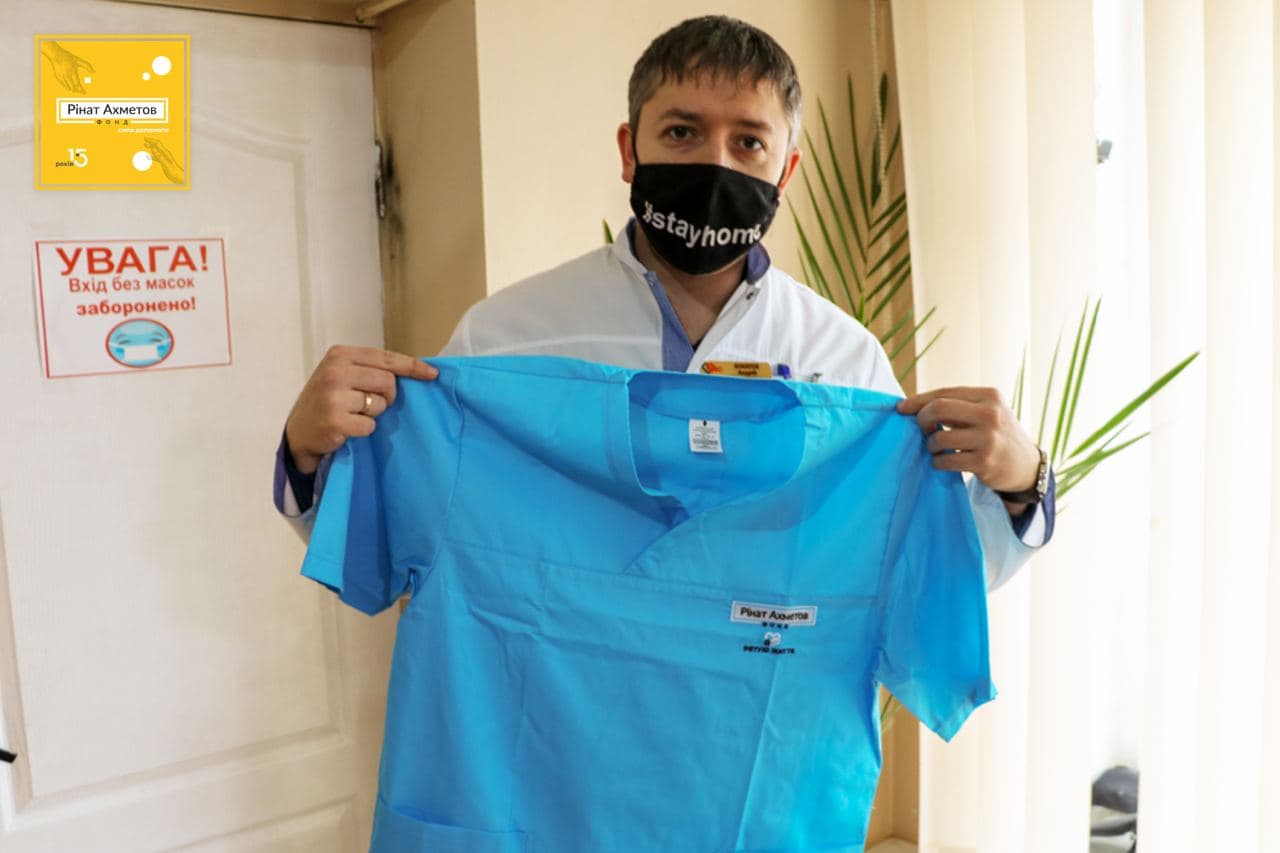 Fighting COVID-19 in Ukraine is a large-scale project of the Foundation created to help save people's lives. It is implemented under the program Rinat Akhmetov – Saving Lives. Earlier, Rinat Akhmetov launched 200 Ambulances for Ukraine, which was was implemented as part of this program. Back then, all regional state medical institutions received 200 special vehicles with state-of-the-art military equipment that can get over off-road conditions within the record time of six months. Moreover, 22 vehicles equiped with ventilators`for newborns were also delivered. This is the largest contribution made by one philanthropist to the state medicine of Ukraine since our country became independent. These days, many of these ambulances are involved in the fight against the coronavirus epidemic.
Read more about the Rinat Akhmetov Foundation's assistance to the country in the fight against COVID-19 in the review materials:
1. Stop coronavirus in Ukraine: the chronicles of the Rinat Akhmetov Foundation's assistance to the country
2. Combating coronavirus: the assistance by the Rinat Akhmetov Foundation to stop the epidemic in Ukraine. Part 2