The Rinat Akhmetov Foundation Helped Almost 10,000 Orphans Find Families
30.09.2021
Today, the 30th of September, marks the National Adoption Day in Ukraine. The Rinat Akhmetov Foundation has been fighting the problem of orphanhood in Ukraine since 2008. Back then, an unprecedented event took place – the first All-Ukrainian national adoption portal Rinat Akhmetov for Children. No to Orphanhood! was launched.
On the eve of the holiday, the Rinat Akhmetov Foundation traditionally held a training session for adoptive parents and foster parents. The participants of the event discussed various topics related to raising children, and the central topic was motivation for learning. Practical assignments with thematic cards and little surprises accompanied the theoretical part. The trainer Lyubov Loriashvili is an expert of the Rinat Akhmetov Foundation and a well-known specialist from the Kyiv municipal centre of social services for families, children and youth.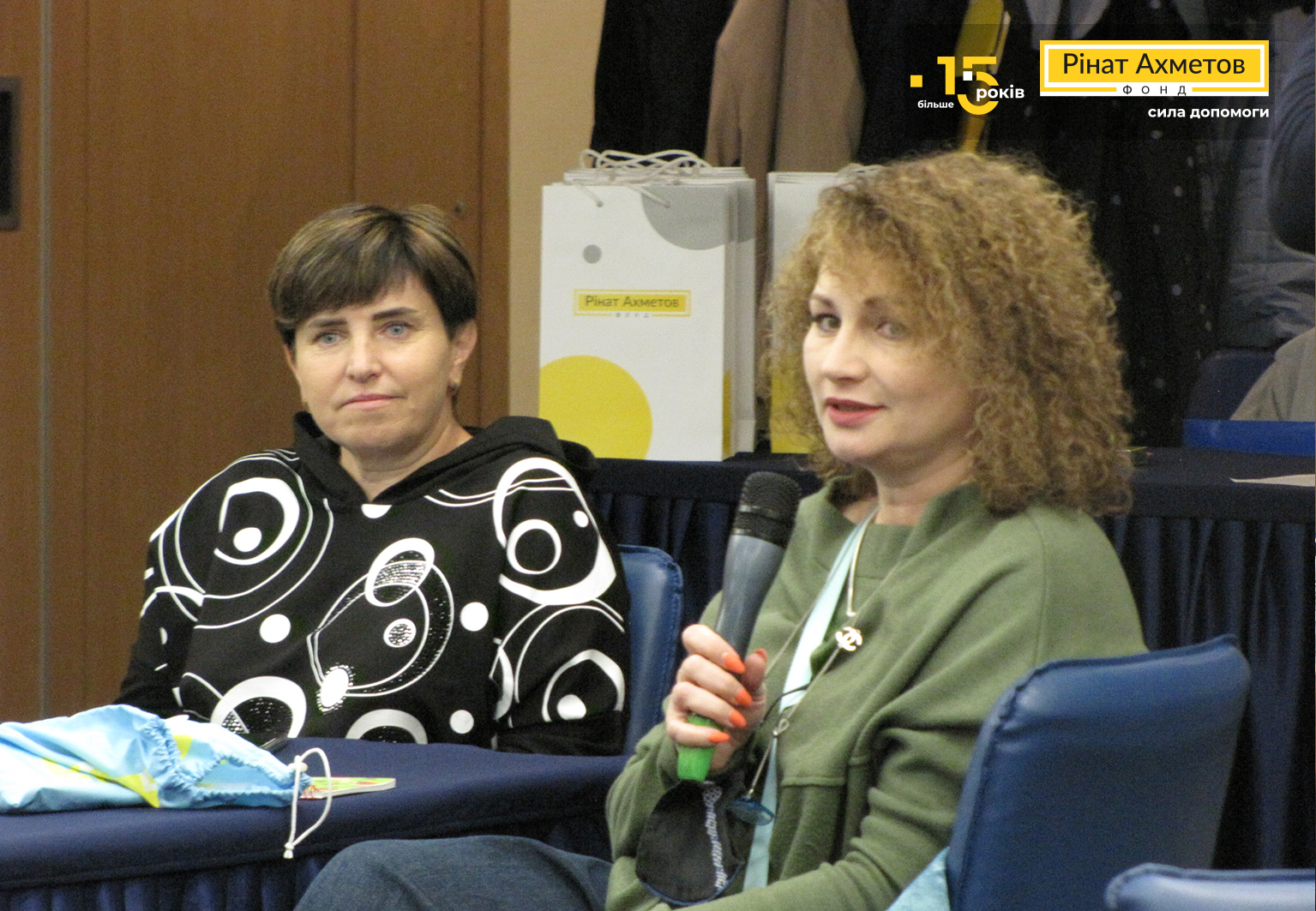 'I am extremely grateful to you for this interesting training. I received a lot of important and useful information, and also refreshed my mind. Special thanks to the trainer Lyubov Loriashvili who professionally delivered all the training materials in an interesting, dynamic and comprehensible form. The team of the Foundation's specialists is just great! I wish good health and inspiration to all the trainers and organizers. I am looking forward to new meetings,' says foster mother Alyona Nazarenko.
The program Rinat Akhmetov for Сhildren. No to Orphanhood! is unprecedented in Ukraine. Since 2008, the Foundation has helped to create 41 family-type orphanages, which have adopted more than 400 children across the country. Today, 1,235 family-type orphanages function in Ukraine. For more than 10 years, the program has been delivering training to adoptive parents, supporting boarding school students, helping family-type orphanages and promoting family-based forms of education in society.
'During its lifespan, the program became a leader in national adoption. It changed society's attitude to the subject of orphanhood and made the once-taboo topic of adoption a trend. And most importantly – it helped find new families for almost 10,000 children. The breakthrough was ensured by the portal Rinat Akhmetov for Children. No to Orphanhood!, where profiles of boys and girls in dire need of parents were posted. The portal has become a bridge between adoptive parents and children from orphanages,' says Oksana Ishchuk, the Foundation's project manager.
Throughout the years of its work, the essence of the program remains the same. It is to help children find happiness in a family, as well as to show that adoptive parenting is a responsible, but feasible step. The Rinat Akhmetov Foundation does everything possible to ensure that every child grows up and is raised in a family, while promoting national adoption and providing support to adoptive parents, foster families and family-type orphanages.