15 years of Rinat Akhmetov Foundation: make Ukrainian emergency medicine high-quality and affordable
27.07.2020
For many years, Rinat Akhmetov Foundation has been systematically helping the country solve global problems that Ukraine faces. First of all, this concerns saving people's lives and health. Large-scale tasks of this kind require an appropriate approach, and therefore the Foundation has implemented a number of projects to support Ukrainian medicine at the national level. And in 2019, the project "200 ambulances for Ukraine" started up.
"200 ambulances for Ukraine" of Rinat Akhmetov Foundation has entered the history of the country as the largest private charity initiative in the field of primary medicine. This is a national-scale project – two hundred state-of-the-art special vehicles were received by public health institutions in all regions of the country for the first time. Never before in Ukraine have doctors in villages or remote localities received cars of this class. The project "200 ambulances for Ukraine" has changed the quality of emergency and primary health care. Now doctors in all areas come to patients faster and help more effectively," Natalya Yemchenko, a member of the Supervisory Board of the Fund said.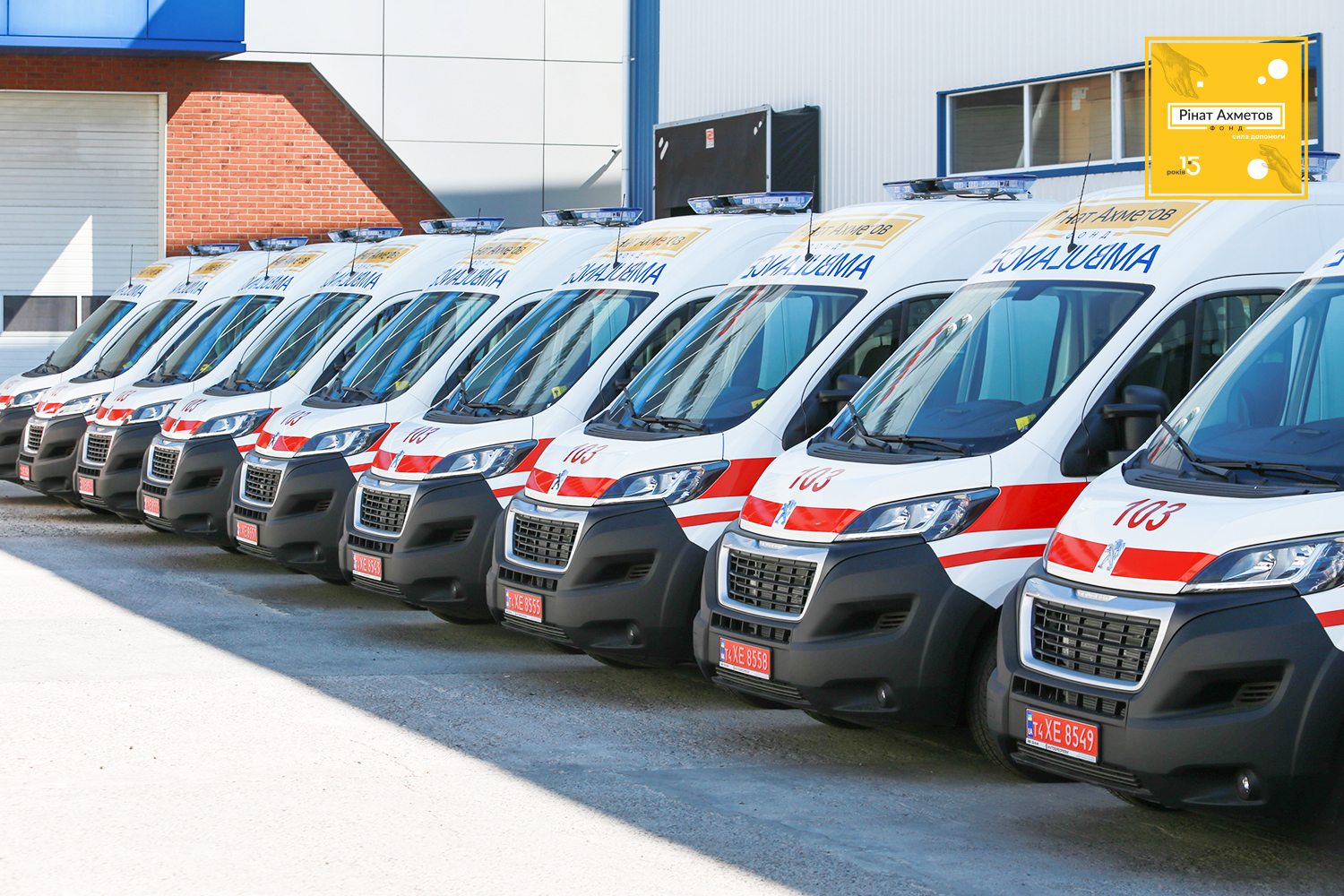 Among the transferred vehicles there are 114 wheeled resuscitations, 22 neonatal care vehicles and 64 vehicles based on the Toyota Land Cruiser SUV. And each is unique in its own way.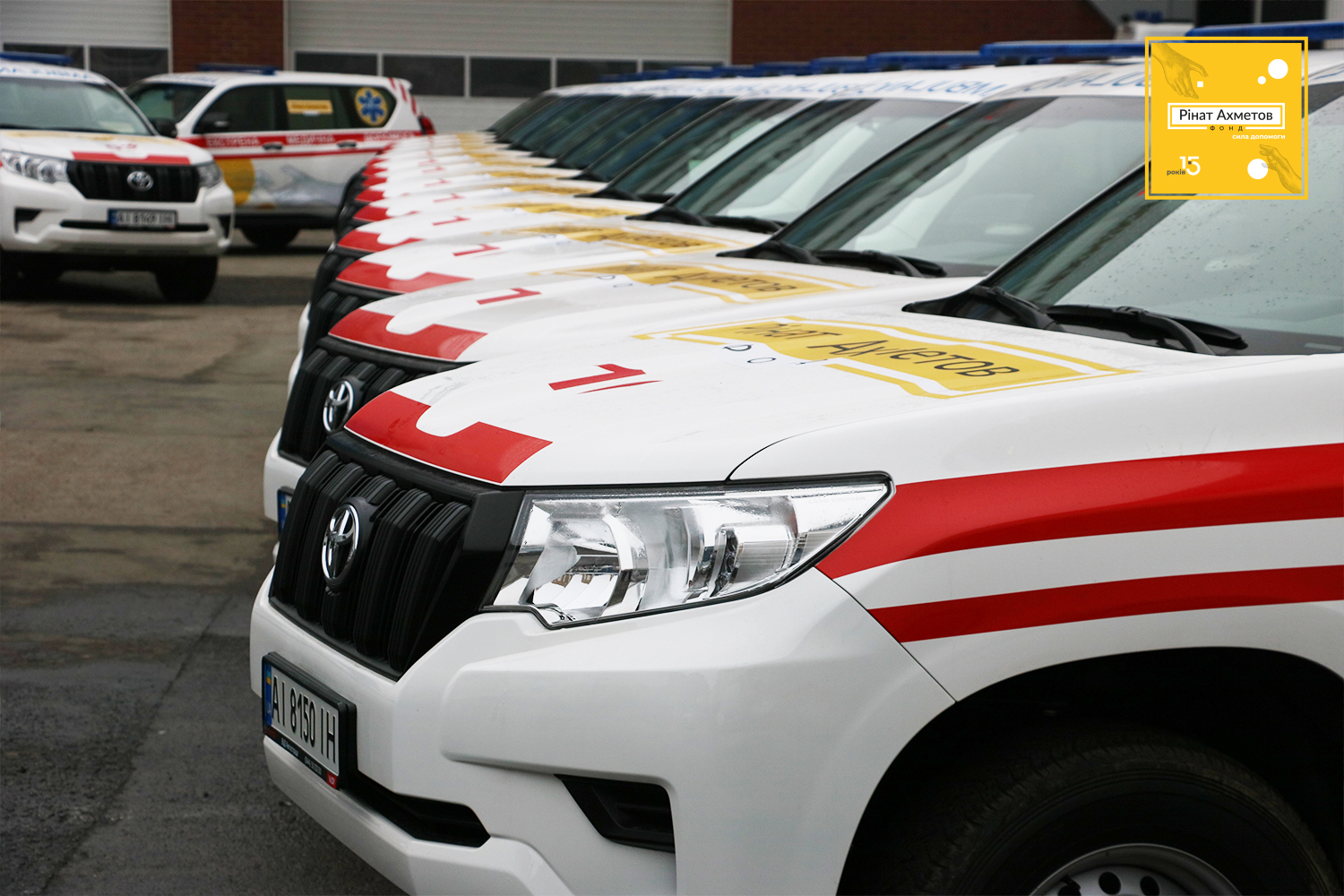 Neonatal ambulances save newborns and premature babies when the fate of the baby is decided in a matter of seconds. Therefore, the interiors of the vehicles are equipped with everything necessary, there is even a kind of "capsule of life" - incubation apparatus for newborns. The doctors were really excited about the vehicle.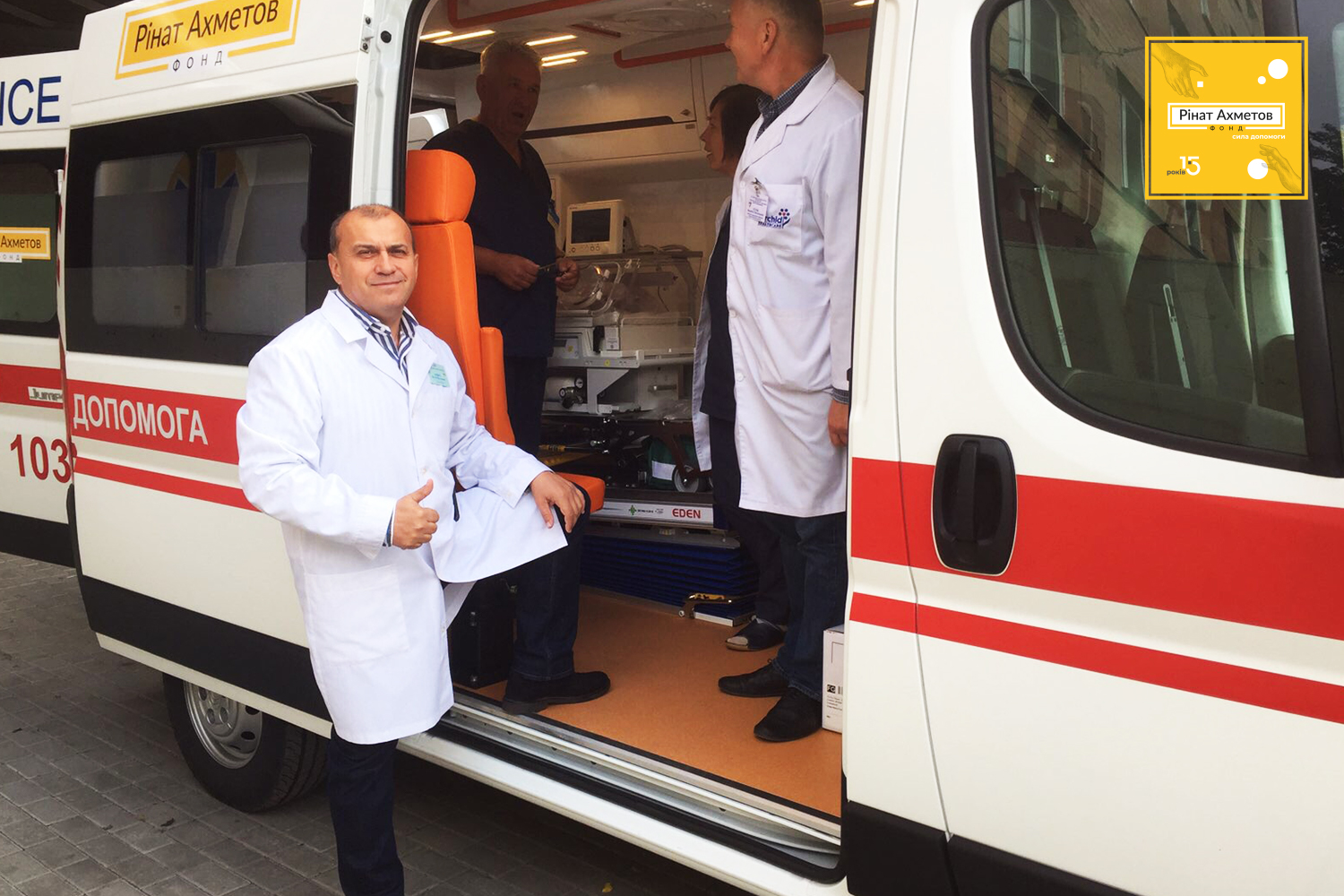 "I had to come to patients even by trucks that had nothing in them. And in this car I saw super-modern European equipment. And the better the equipment, the better the chances of survival and recovery of the newborn are," Director of the Zaporizhzhia regional clinical hospital Yuriy Borzenko shared his impressions.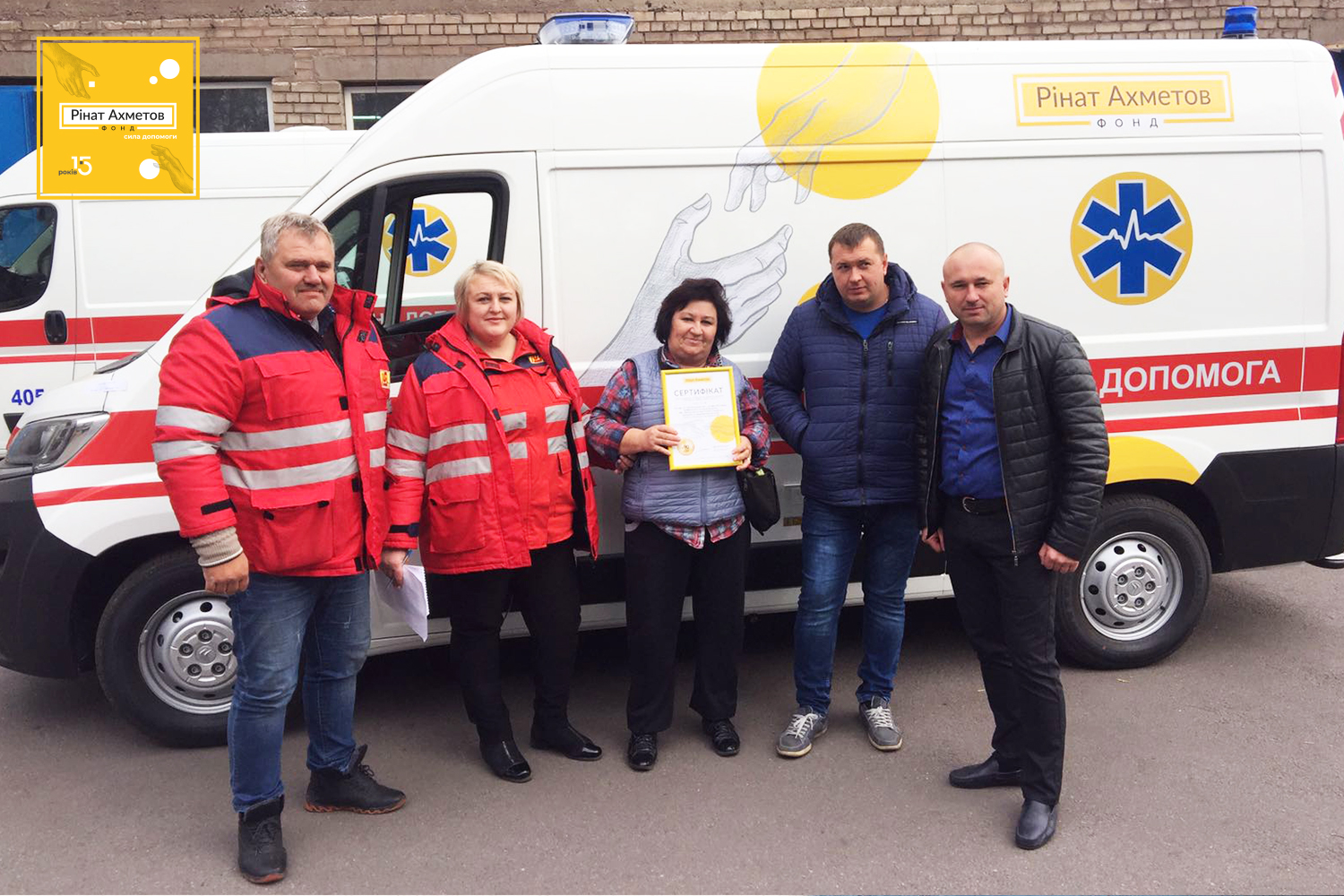 B-class ambulances. Doctors called them "resuscitation on wheels". There is everything for emergency care: defibrillator-monitor, oxygen devices, electrocardiograph, pulse oximeter, glucose meter, modern stretcher-gurney, electrocardiograph, oximeter. As doctors from the Cherkasy region admitted, the car gave them faith for the future.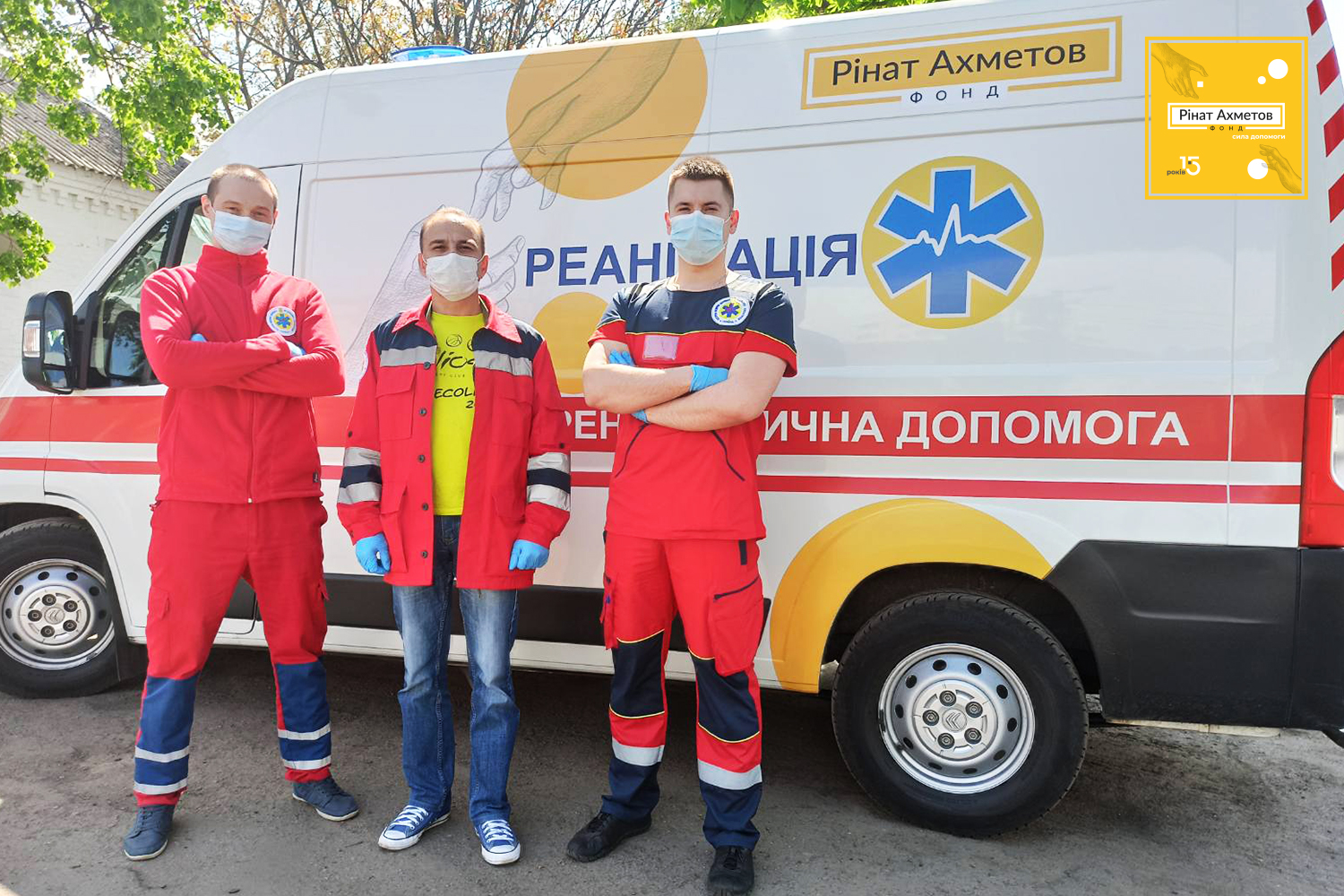 "Ambulance stations in many regions are on the verge of closing: there are no resources, no transport, no equipment. Only in our region there is a need for more than 80 vehicles. That's why you can't imagine how happy our staff was to receive the news of the transfer of the new ambulance to us. We are happy like little children. I am very grateful to the Rinat Akhmetov Foundation," Ihor Fesun, Director of the Cherkasy regional center for emergency medical care said.
He emphasized that each such car will save more human lives. After all, each of them is equipped with new equipment, which, accordingly, means completely different working conditions for doctors.
Off-road vehicles are unique vehicles for working in the most remote and hard-to-reach localities and districts. Thanks to them, local residents for the first time got access to modern European-level medicine.
"Ambulance drivers like to say that we have no roads, but only directions. And this is often the case. Especially when it comes to remote villages. There are dirt roads at best and knee – deep mud at worst. Getting to patients cut off from civilization with such barriers was previously impossible. The radius of our outpatient clinic is 25 km, and one can't even walk there. But now the problem is solved. We received a medical SUV Toyota Land Cruiser, and it has proven itself well. There was no snow this winter, but I managed the mud perfectly. Thanks to new car the help is now available everybody," – the Chief Physician of the Department of Outpatient General practice and Family Medicine Oleksandr Hornik said of the special vehicle based on Toyota Land Cruiser.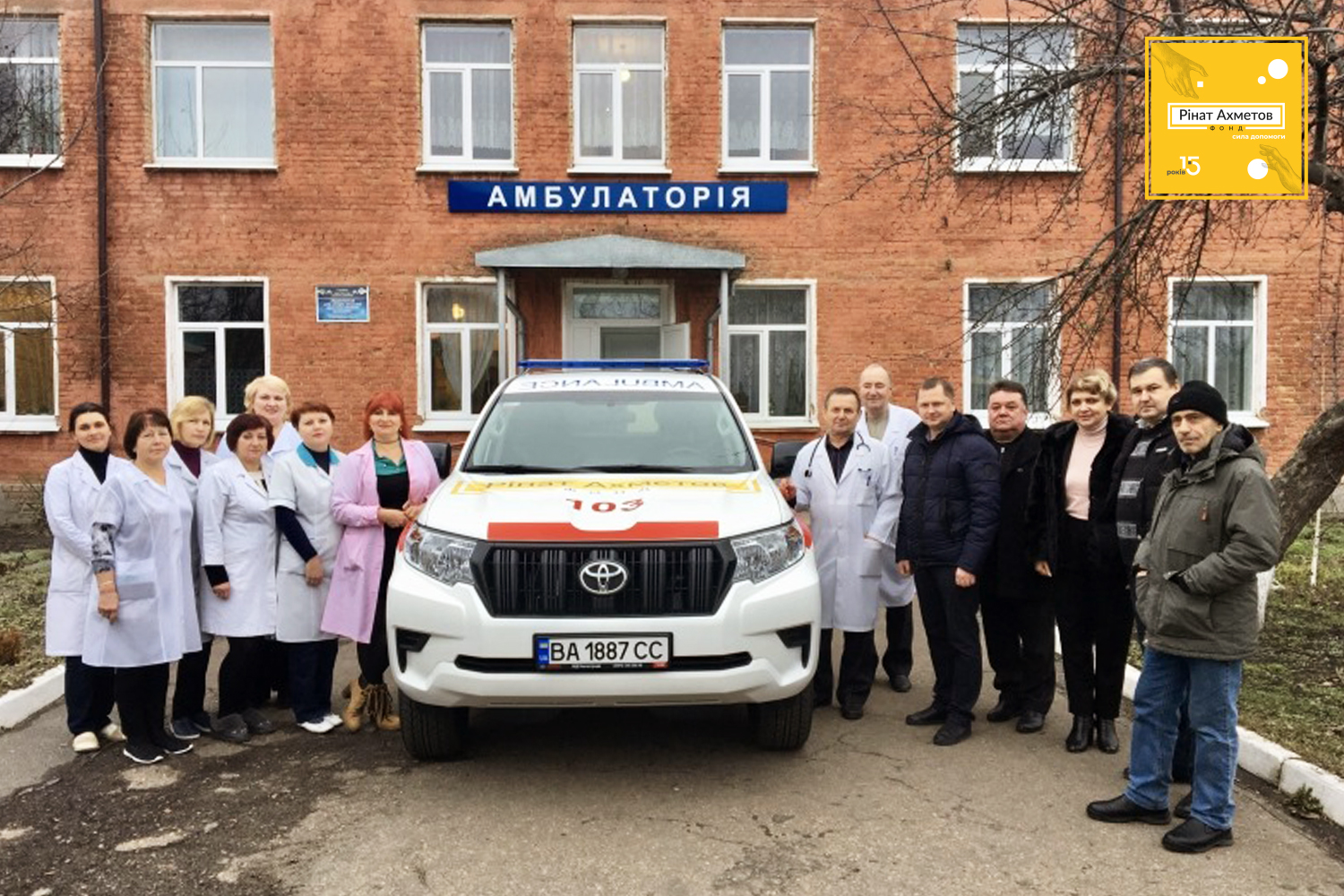 He noted that previously, local doctors did not even dare to dream about such a vehicle. His words are supported by a colleague from the Kamianka Rural Outpatient Clinic of General practice and Family Medicine Eduard Chuhay:
"You gave me, an ordinary primary care doctor who has worked in the village for 24 years, an opportunity to feel like a human being. You gave me the opportunity to use a modern vehicle, which I could not dream of even in my sweetest dreams!"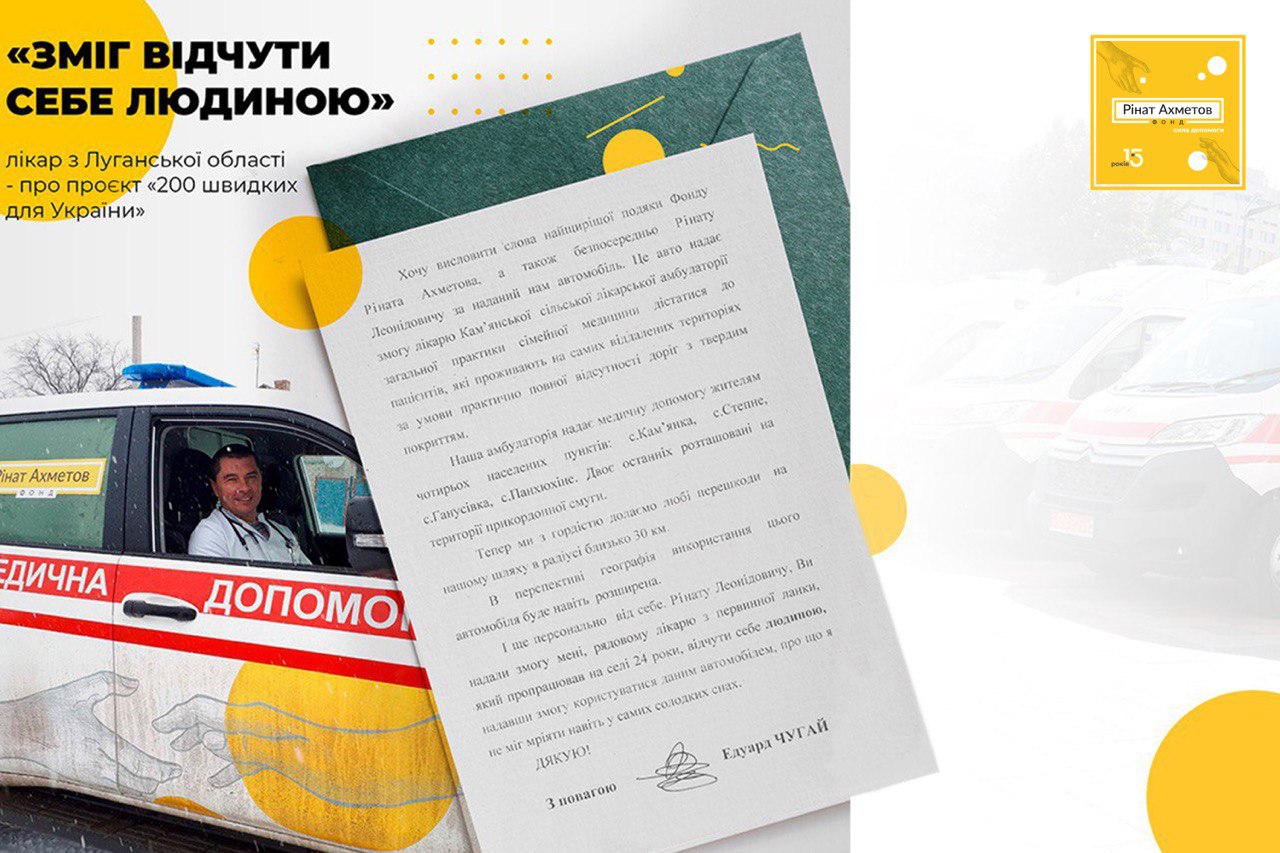 A one of a kind project for the country "200 ambulances for Ukraine" was implemented by the personal decision of Rinat Akhmetov. Every year, medical teams on the Foundation's vehicles will save a million lives!