Ivano-Frankivsk Region Received an Off-Roader Ambulance From the Rinat Akhmetov Foundation
23.09.2021
The Rinat Akhmetov Foundation donated a state-of-the-art ambulance based on TOYOTA LAND CRUISER 150 chassis to doctors of Pasichnyanskyi Non-Commercial Primary Care Centre of Nadvirnianskyi district of Ivano-Frankivsk region. One of its main advantages is that the vehicle is based on a SUV chassis and is able to operate even in the least accessible areas.
According to Kateryna Svyrydenko, a representative of the Foundation, doctors received the vehicle in the framework of the program Rinat Akhmetov – Saving Lives.
'More than one million lives have been saved thanks to the program. The Rinat Akhmetov Foundation provides unprecedented, systematic and the largest scale charitable assistance in the history of Ukraine. Rinat Akhmetov is the only philanthropist who globally supports the area of emergency medicine in Ukraine. The Rinat Akhmetov Foundation is a leader among private charitable foundations by the amount of high-class equipment donated to public healthcare institutions,' Kateryna Svyrydenko said.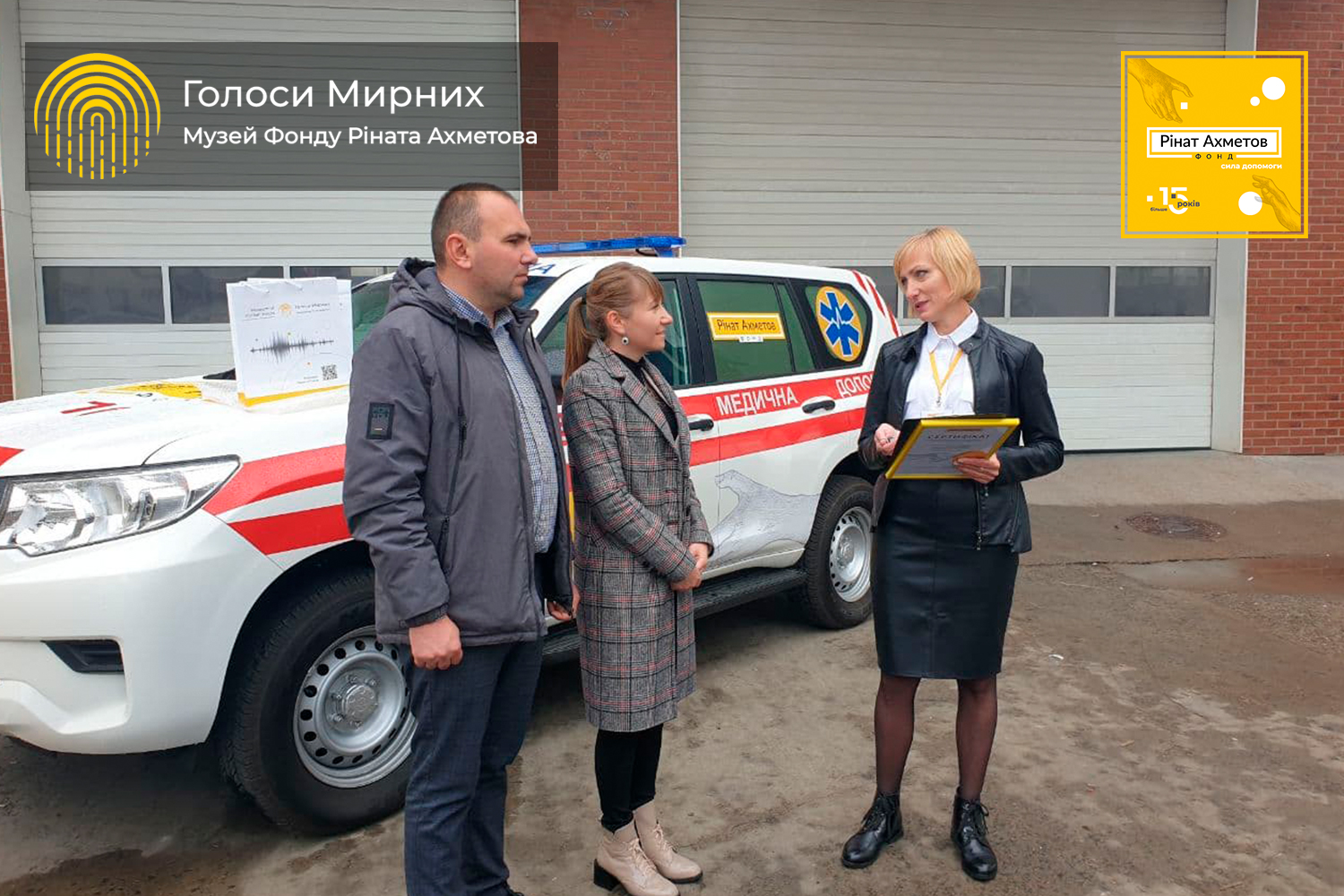 She reminded that the Foundation's projects 200 Ambulances for Ukraine and Fighting COVID-19 in Ukraine made a real revolution in the field of rendering assistance. They are already saving the lives and health of people across the country. Thus, under the project 200 Ambulances for Ukraine public healthcare institutions in all regions received 200 modern special-purpose vehicles. These include "resuscitation on wheels" vehicles for emergency care to be given to adult patients, and neonatal vehicles equipped with ventilators for new-borns, as well as medical SUVs/off-roaders designed to operate in mountainous areas and hard-to-reach settlements.
Doctors highly appreciated the role of the Foundation's aid, especially in the fight against the epidemic.
'Many thanks both from myself and all our staff for such a wonderful vehicle. The new ambulance is indeed fitted out with the latest equipment for emergency care. This is a great donation and a significant support for our doctors. We thank the Rinat Akhmetov Foundation,' said Oksana Lavrynovych, director of Pasichnyanskyi Non-Commercial Primary Care Centre.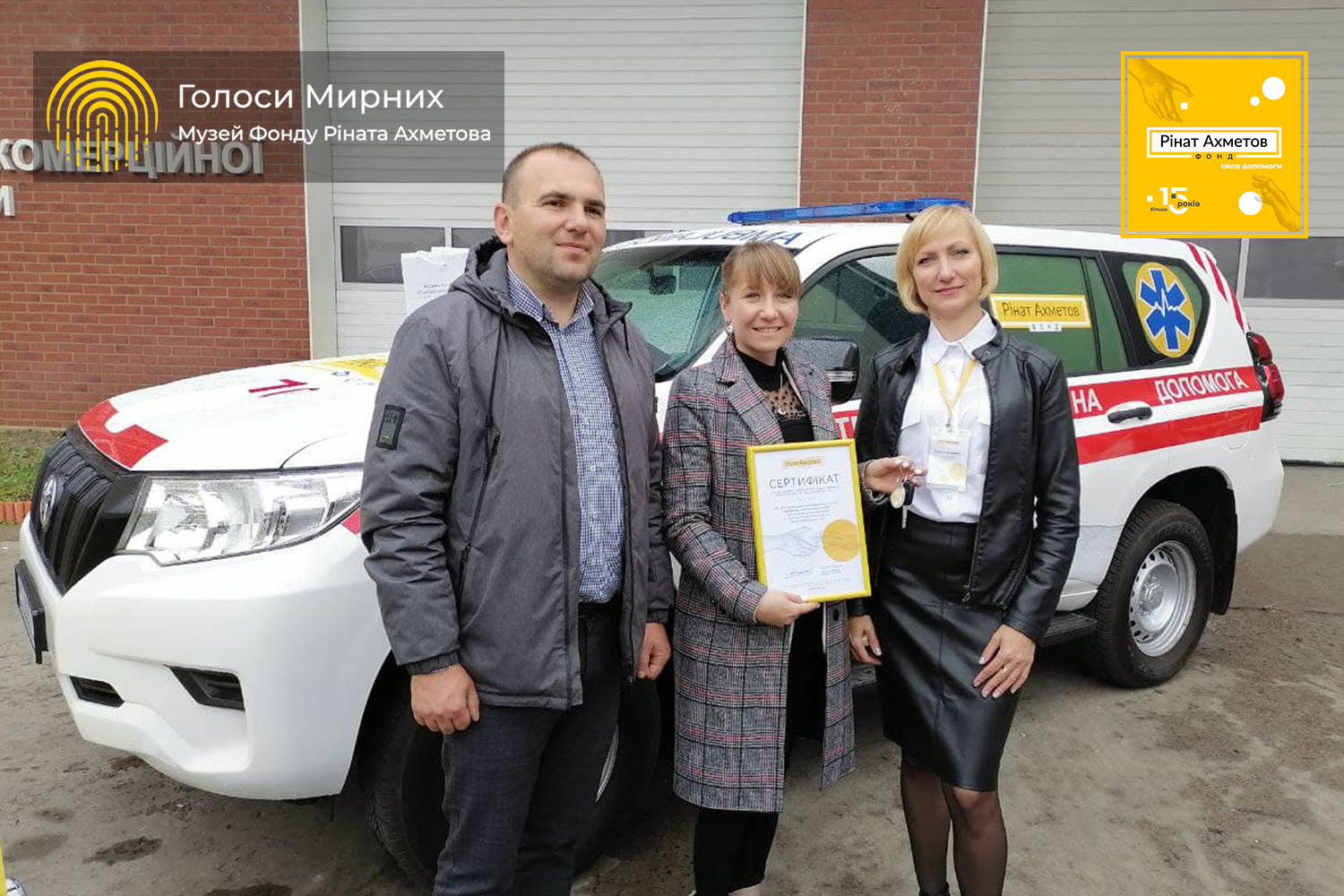 The head of the village council of Pasichnyanska territorial community also supported her words.
'We especially need such a vehicle because our district is among the hard-to-reach ones. We hope that more lives will be saved with its help. We are thankful to the Rinat Akhmetov Foundation,' Andriy Gunda emphasized.
The project 200 Ambulances for Ukraine was implemented on the personal decision of Rinat Akhmetov, the Foundation's founder. Ukrainian healthcare sector received 64 medical SUVs, 22 neonatal vehicles and 114 "resuscitation on wheels" vehicles.