Project Ask the Doctor: Neurologist Yurii Flomin Explains Why COVID-19 Patients Lose Their Taste and Smell
11.02.2021
How does the central nervous system react to COVID-19 virus? What is known about the effect of the coronavirus on human brain? And how to avoid complications after the disease? These and other questions from the audience were answered by Yurii Flomin, a neurologist, a candidate of medical sciences, an honoured doctor of Ukraine and an expert of the Ministry of Health. On 10 February, he was a guest of the Rinat Akhmetov Foundation's online project Ask the Doctor.
Yurii Flomin explained why people with COVID-19 lose their sense of smell and taste, as well as how dangerous such symptoms are to their health.
'A person who is used to drinking coffee in the morning makes himself a cup of coffee and feels that it does not smell at all. Or he takes some food and feels that there is no taste. These are concomitant manifestations of the disease. They do not pose any threat to human life and health and usually pass with time. For some people they last a few weeks, for others it can be for several months. Although we do not have sufficient research on the coronavirus, it is known that after six months 80-90% of people no longer have such symptoms,' said Yurii Flomin.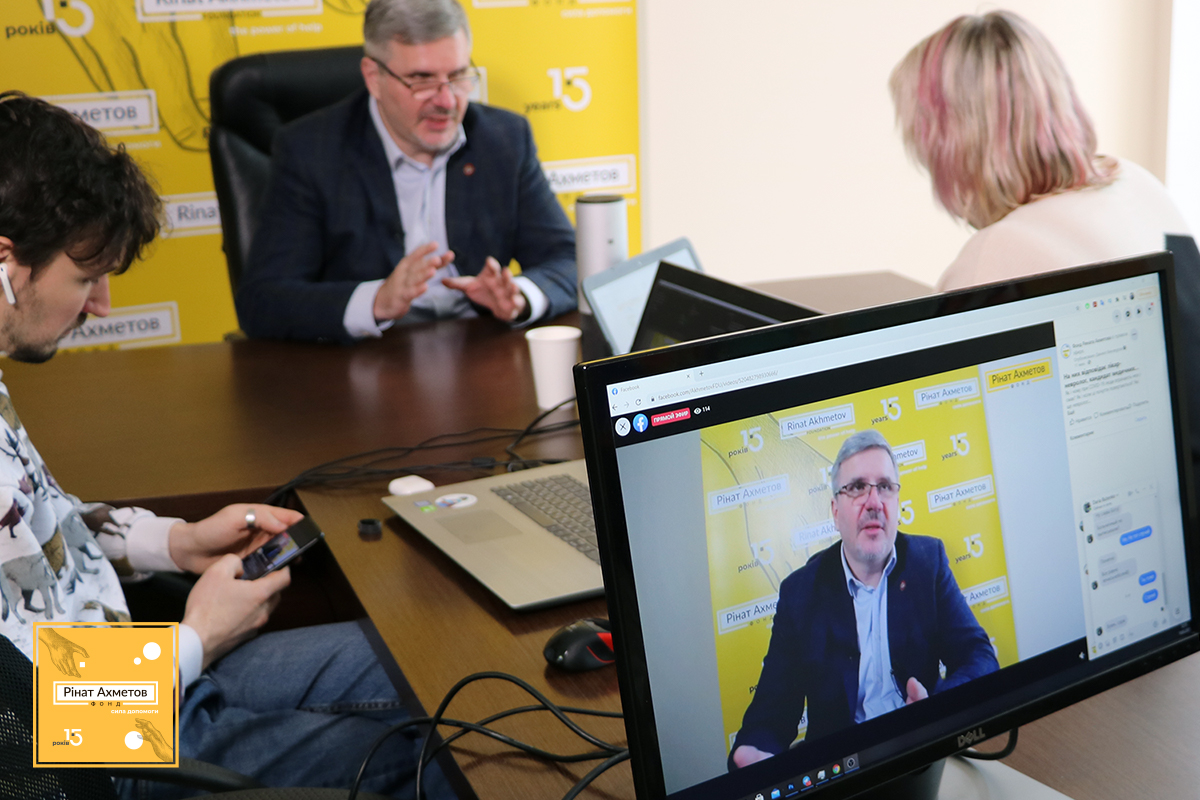 The doctor noted that COVID-19 affects the entire human body, especially the functioning of brain and heart.
'Viruses infect peripheral nerves, disrupt their functioning, and this leads to loss of smell and taste. Some patients have neurological disorders as manifestations of brain affection. A person may have confused thoughts, disorientation as to where he or she is, whom he or she talked to and about what. Some people may have a faltering walk and have to use a stick or hold onto something while walking. With severe coronavirus infection, the risks of stroke or epileptic seizures grow up due to brain affection,' said Yurii Flomin.
The audience was interested to know if the appearance of hypertensive crisis could be a consequence of COVID-19. According to Yurii Flomin, a viral disease is a challenge for the cardiovascular system. Moreover, during the pandemic, doctors warn of an increased risk of heart attacks and strokes, especially among people prone to or suffering from chronic cardiovascular diseases.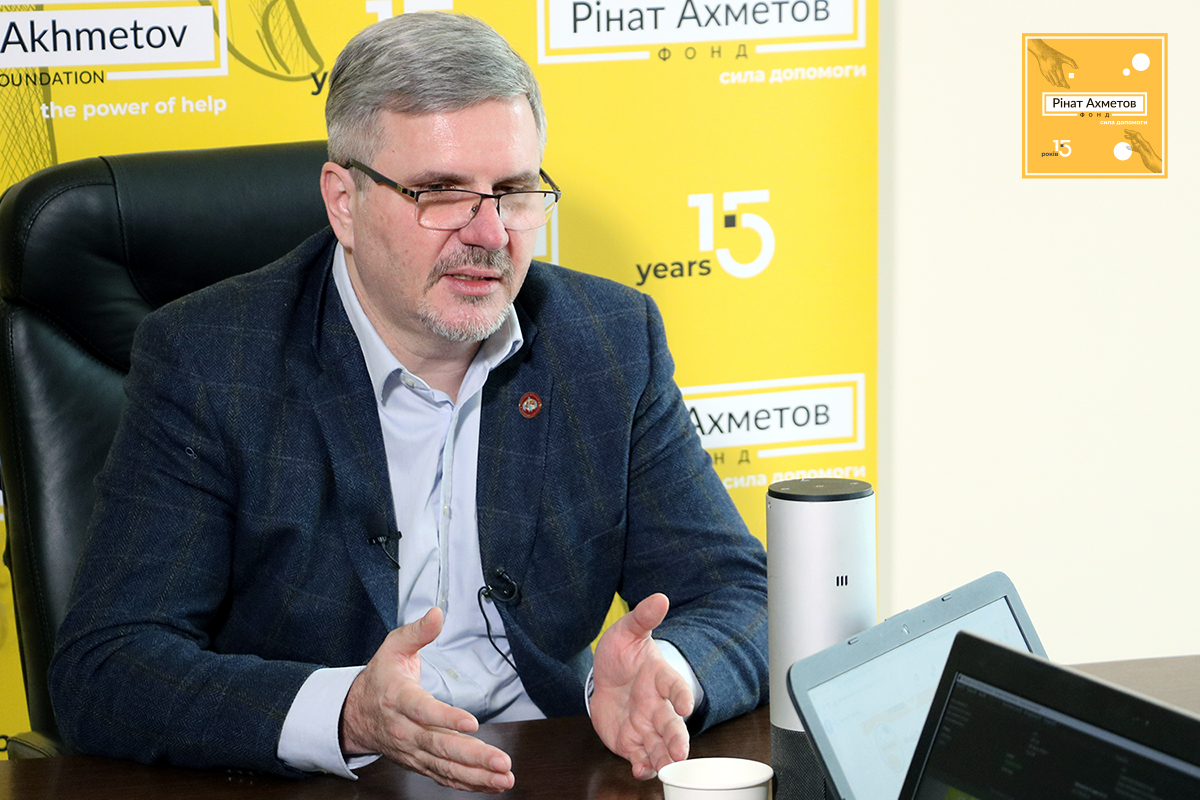 'Patients with a severe form of the coronavirus infection more often experience exacerbation of cardiovascular diseases. One of the signs of COVID-19 is that a person cannot breathe properly. There is a lack of air. This is an alarming and uncomfortable condition, as well as a stress for the body, which may lead to increased blood pressure. On the other hand, patients who have COVID-19 or are afraid of getting infected limit their communication with the doctor, skip doctor's appointments, timely examinations, and sometimes even stop regular use of medications prescribed to them.'
In case of sleep disturbance, the neurologist advised to make no haste in taking pills, but rather to start with the rules of sleep hygiene – to go to bed and get up at the same time every day, to give up the Internet and noisy entertainment an hour before bedtime. To prevent stroke, he advised everyone to be attentive to their own health.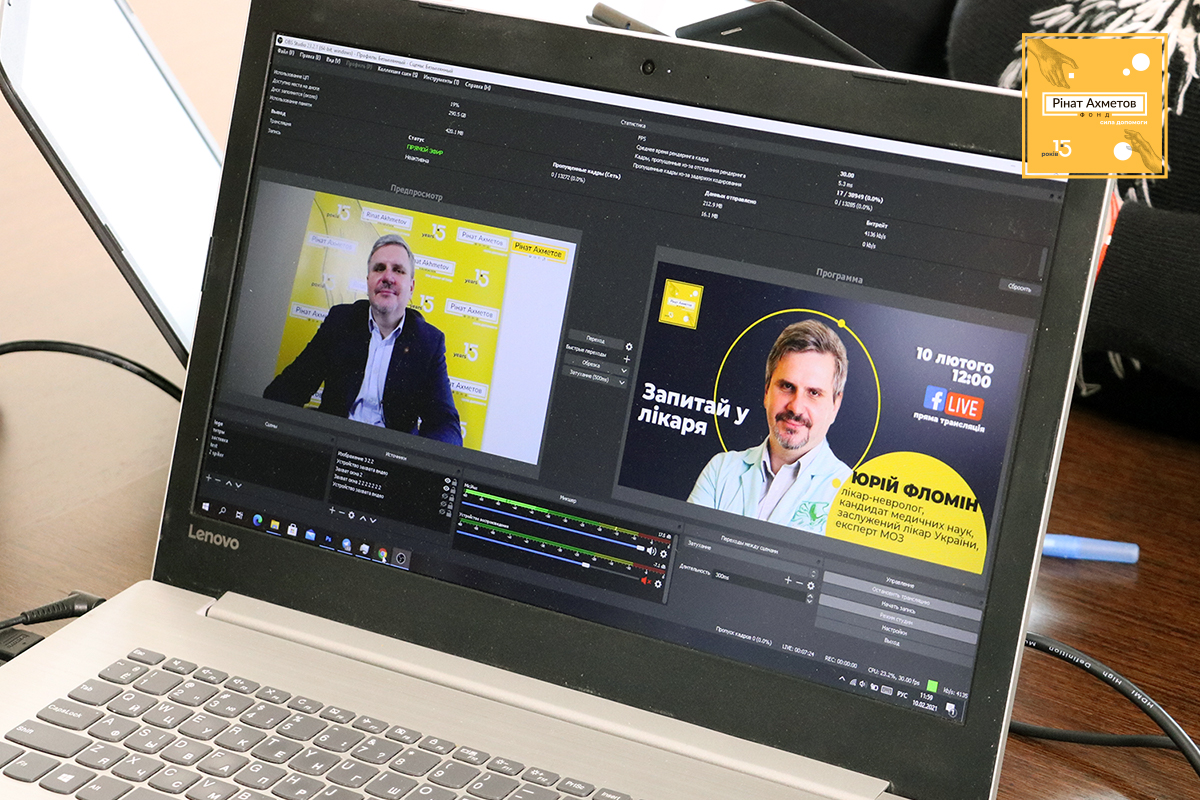 'There is not a single living person with a zero risk of stroke. Strokes occur in new-borns, pre-schoolers, young people and seniors. It may happen so that a person who looked healthy in fact had a vessel in the head with a weak point. And when the pressure rose during some load, this weak spot ruptured, leading to haemorrhage, and a stroke developed. This is a common situation among young people. That is why every person should visit vascular neurologist or cardiologist and should determine their own propensity to stroke.
Neurologist Yurii Flomin is the thirteenth expert of the project Ask the Doctor. Earlier questions on the Facebook page of the Rinat Akhmetov Foundation were answered by Borys Todurov, a cardiac surgeon, a professor and the director of the Heart Institute, by Svitlana Huk, a pulmonologist and the head of the infectious diseases department of Kyiv Municipal Clinical Hospital No. 17, by a popular paediatrician of the country Yevhen Komarovskyi, and the President of the Association of Anaesthesiologists of Ukraine Serhii Dubrov. The recordings can also be found on the Rinat Akhmetov Foundation's YouTube account. Short videos with the most popular questions answered by experts are also available to viewers.
The project Ask the Doctor is being implemented within the framework of the program Rinat Akhmetov – Saving Lives. It aims to meet the need for objective and important information about COVID-19. Thanks to the program Rinat Akhmetov – Saving Lives, public hospitals in Ukraine received 200 ultra-modern ambulances, 207 high-class lung ventilators and 337,000 rapid COVID-19 tests for and more than 200,000 units of personal protective equipment and consumables.