Doctors of Myrnohrad received three ventilators from the Rinat Akhmetov Foundation
04.11.2020
The Rinat Akhmetov Foundation and Metinvest transferred three modern ventilators to Myrnohrad Infectious Diseases Hospital.
"There are many excellent doctors in Ukraine, but most often only modern ventilators can deal with severe complications in patients. Many hospitals simply did not have them before the pandemic. Therefore, ventilators have become top-priority within the framework of the project Fighting COVID-19 in Ukraine. This is the most systematic and large-scale private initiative aimed at assisting public health facilities in the fight against coronavirus. In total, the Foundation has purchased over 200 modern ventilators, 160 have already been delivered to Ukrainian hospitals in 12 regions of Ukraine. The main hospitals of Donetsk Oblast also received over 50,000 units of personal protective equipment and 100,000 rapid tests from the Rinat Akhmetov Foundation," Natalya Yemchenko, a member of the Supervisory Board of the Foundation, said.
According to the Metinvest spokeswoman Tetiana Sytnyk, the Rinat Akhmetov Foundation has already transferred three ventilators to Myrnohrad doctors.
This intensive care equipment is among the most modern ventilators that are used in the world. Last but not least, it is easy to use. It eliminates the influence of the human error drastically. Many Ukrainian hospitals have received such cutting-edge ventilators for the first time. We hope that these devices will help you and make your work easier," Tetiana Sytnyk added.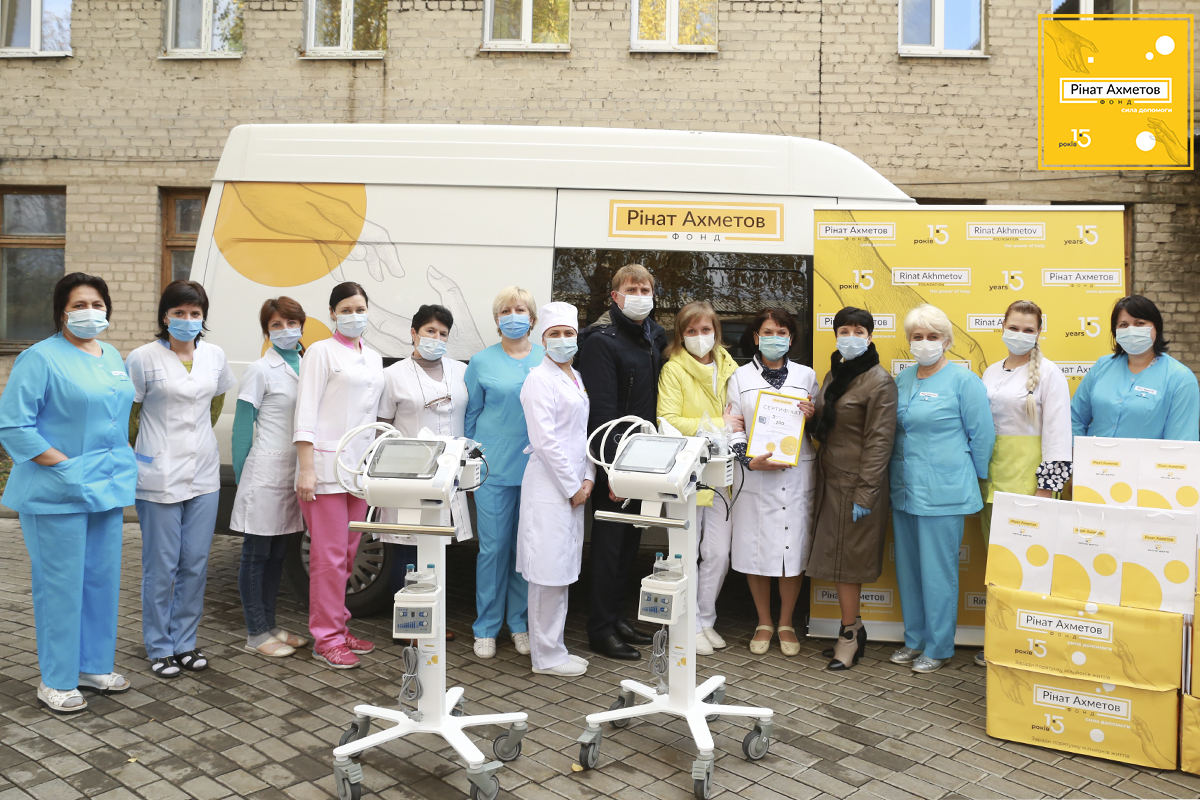 The representative of Myrnohrad Infectious Diseases Hospital, Antonina Liakhova, also expressed her gratitude for such assistance:
"I can't thank you enough, the Rinat Akhmetov Foundation, for your support. We have 10 severe coronavirus cases. So these patients really need your help. Only together can we overcome this epidemic."
"Coronavirus remains a threat to the world. Modern medical equipment is one of the main weapons to fight the epidemic. This isn't the first time that Rinat Akhmetov Foundation came to our aid. Thank you!" Mayor of Myrnohrad, Oleksandr Brykalov, added.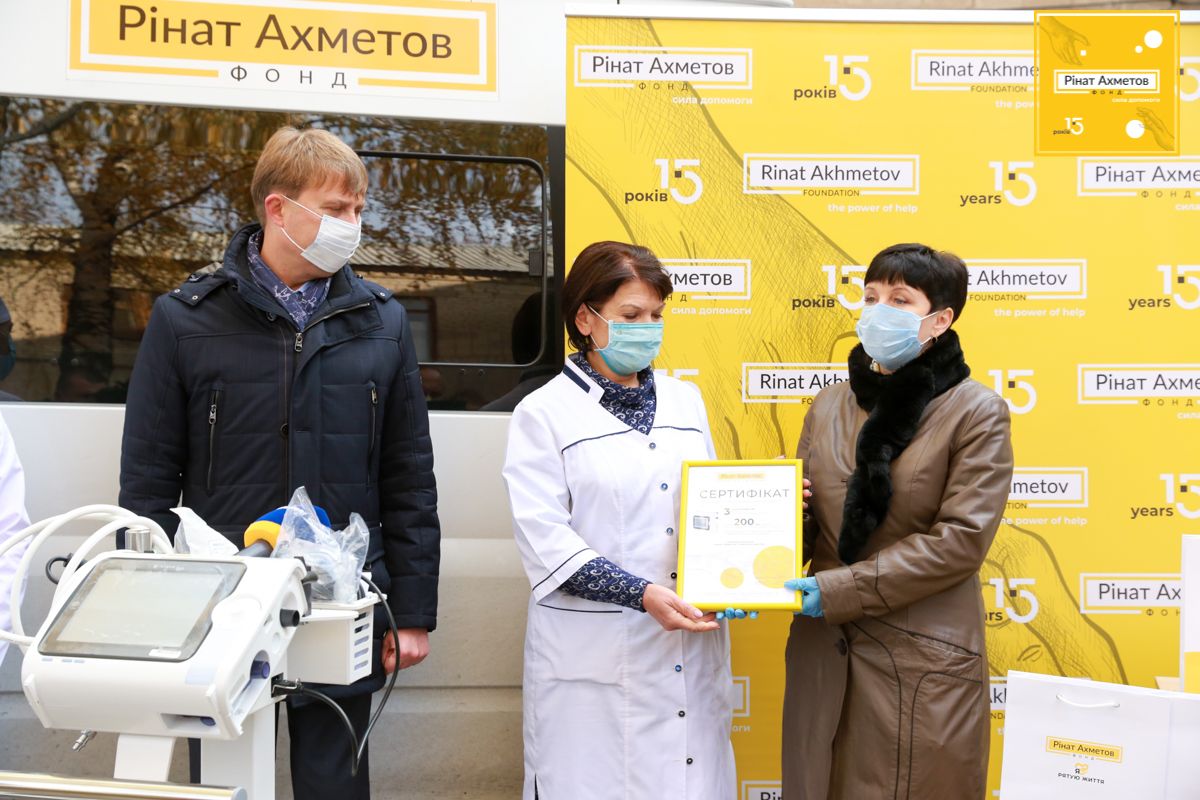 Fighting COVID-19 in Ukraine is a large-scale project of the Foundation created to help save people's lives. It is implemented under the program Rinat Akhmetov – Saving Lives. Earlier, Rinat Akhmetov launched 200 Ambulances for Ukraine, which was was implemented as part of this program. Back then, all regional state medical institutions received 200 special vehicles with state-of-the-art military equipment that can get over off-road conditions within the record time of six months. Moreover, 22 vehicles equiped with ventilators`for newborns were also delivered. This is the largest contribution made by one philanthropist to the state medicine of Ukraine since our country became independent. These days, many of these ambulances are involved in the fight against the coronavirus epidemic.
Read more about the Rinat Akhmetov Foundation's assistance to the country in the fight against COVID-19 in the review materials:
1. Stop coronavirus in Ukraine: the chronicles of the Rinat Akhmetov Foundation's assistance to the country
2. Combating coronavirus: the assistance by the Rinat Akhmetov Foundation to stop the epidemic in Ukraine. Part 2