Doctors of Dnipro received two high-end ventilators from the Rinat Akhmetov Foundation and DTEK
30.10.2020
On 29 October, jointly with DTEK, the Rinat Akhmetov Foundation delivered ventilators manufactured in France to two medical institutions in Dnipro. City Clinical Hospitals No. 16 and No. 9 received expert-class equipment.
Fighting COVID-19 in Ukraine, a project initiated by the Rinat Akhmetov Foundation, carries on. 160 ventilators were transferred to doctors from 12 regions of the country within the framework of the project. In total, by the personal decision of the Founder, the Foundation purchased 204 high-end ventilators. 33 devices are already saving the lives of patients with severe COVID-19 in main support hospitals of Dnipropetrovsk region. Today we are transferring two more devices to the region," Natalya Yemchenko, a member of the Supervisory Board of the Rinat Akhmetov Foundation, said.
Anatolii Borychevskyi, Director of DTEK Transnistria TPP, expressed confidence that the coronavirus can only be defeated in Ukraine if businesses and government joint their efforts:
"Only together we can defeat coronavirus. Rinat Akhmetov allocated UAH 300 million to combat COVID-19, aimed at buying the most necessary things. Today we are transferring two ventilators to Hospital No. 16 and Clinical hospital No. 9. This is high-quality and easy-to-use equipment that can be activated immediately once it is connected."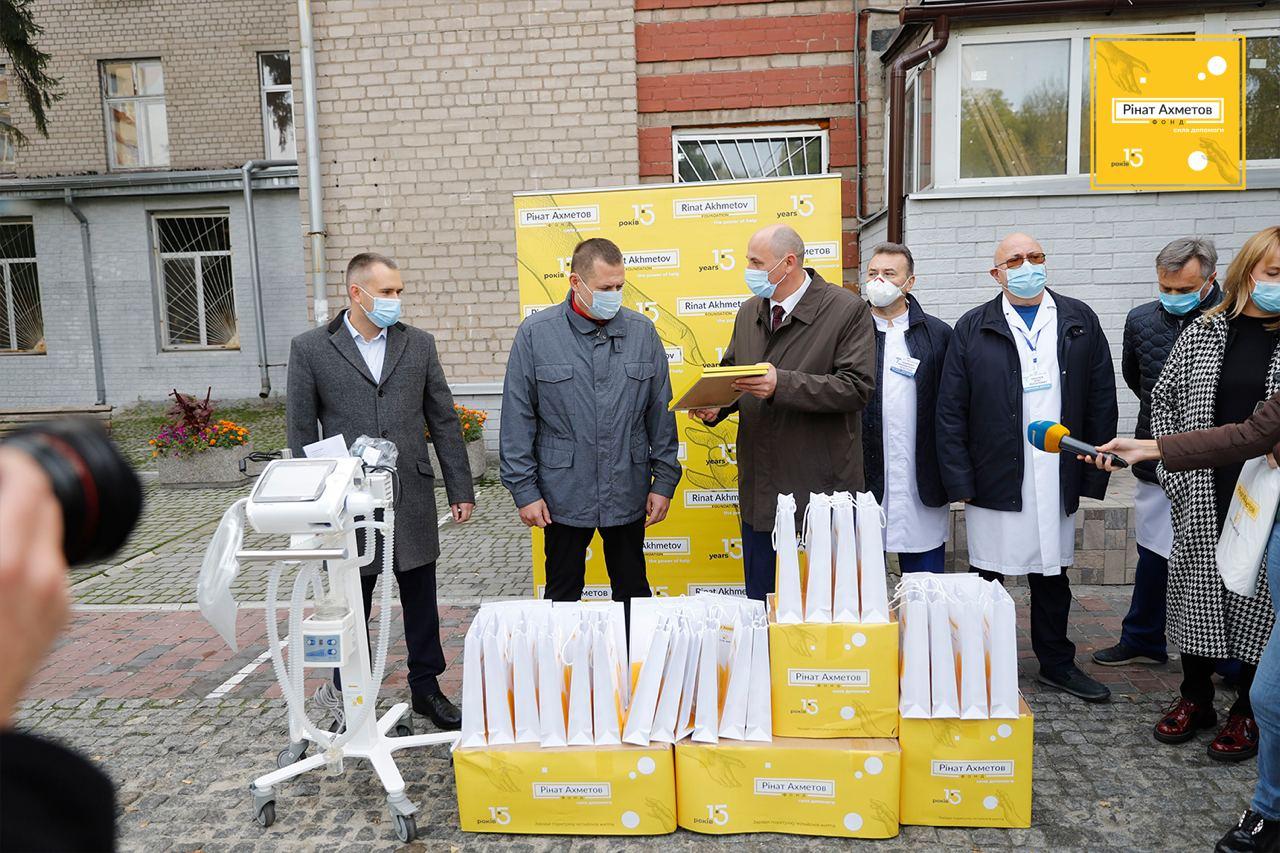 Mayor of the city of Dnipro, Borys Filatov, expressed his gratitude to the Rinat Akhmetov Foundation and DTEK for their assistance.
"I am very grateful to sustainable businesses. Special thanks for the support that has already been provided by the Rinat Akhmetov Foundation and DTEK. They re-equipped City Infectious Diseases Hospital No. 21 a lot. We always welcome help from businesses. This is really what we need now," Borys Filatov said.
General Director of Dnipro City Hospital No. 16, Oleh Khasylev, said that the medical facility has been provided with everything necessary: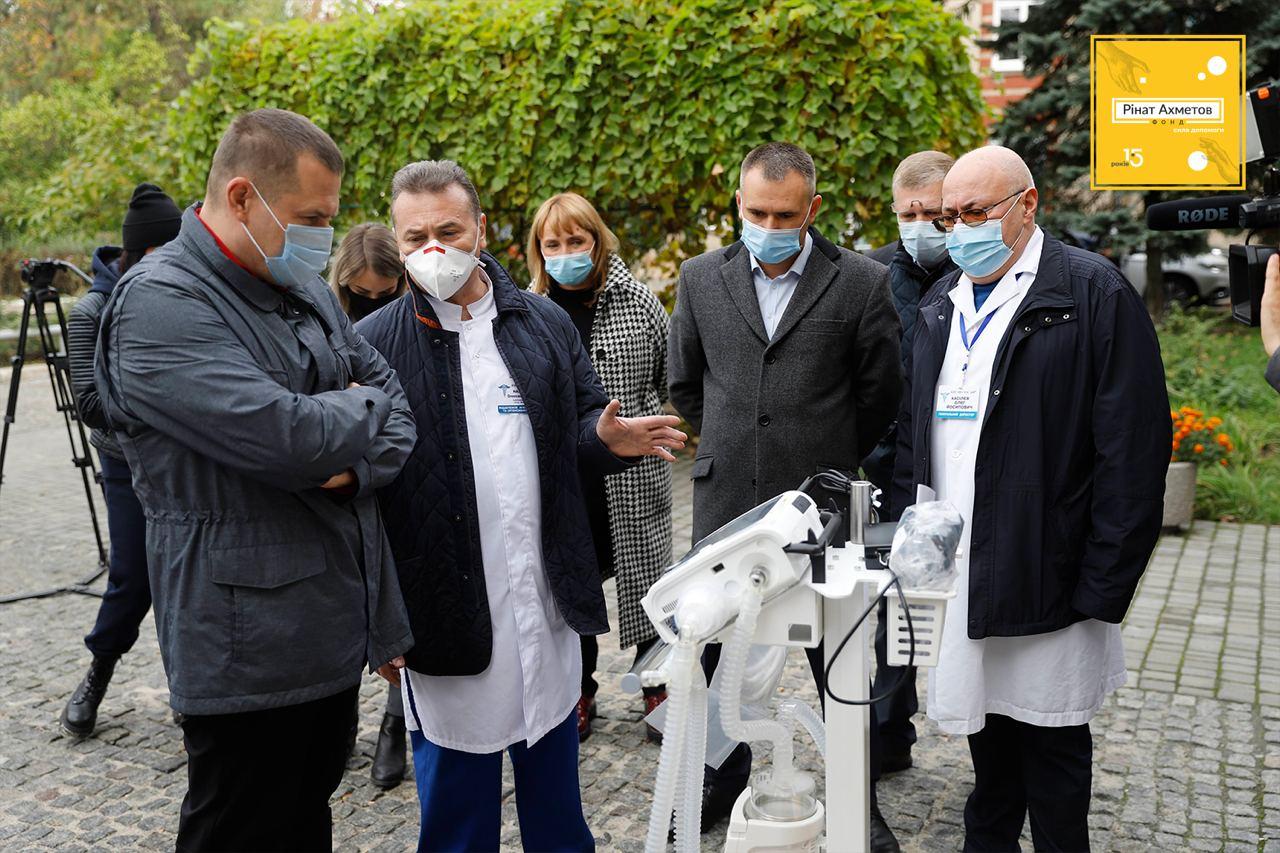 "We have 15 serious patients in intensive care. Two patients were connected to ventilators. The rest were used oxygen concentrators. The equipment we receive is used to benefit people by providing medical care."
Since the beginning of the coronavirus epidemic, state hospitals in Lviv, Ivano-Frankivsk, Luhansk, Zaporizhzhia, Donetsk, Dnipropetrovsk, Poltava, Ternopil, Rivne, Zakarpattia and Kharkiv Oblasts, as well as in Kyiv, have received modern ventilators from the Rinat Akhmetov Foundation.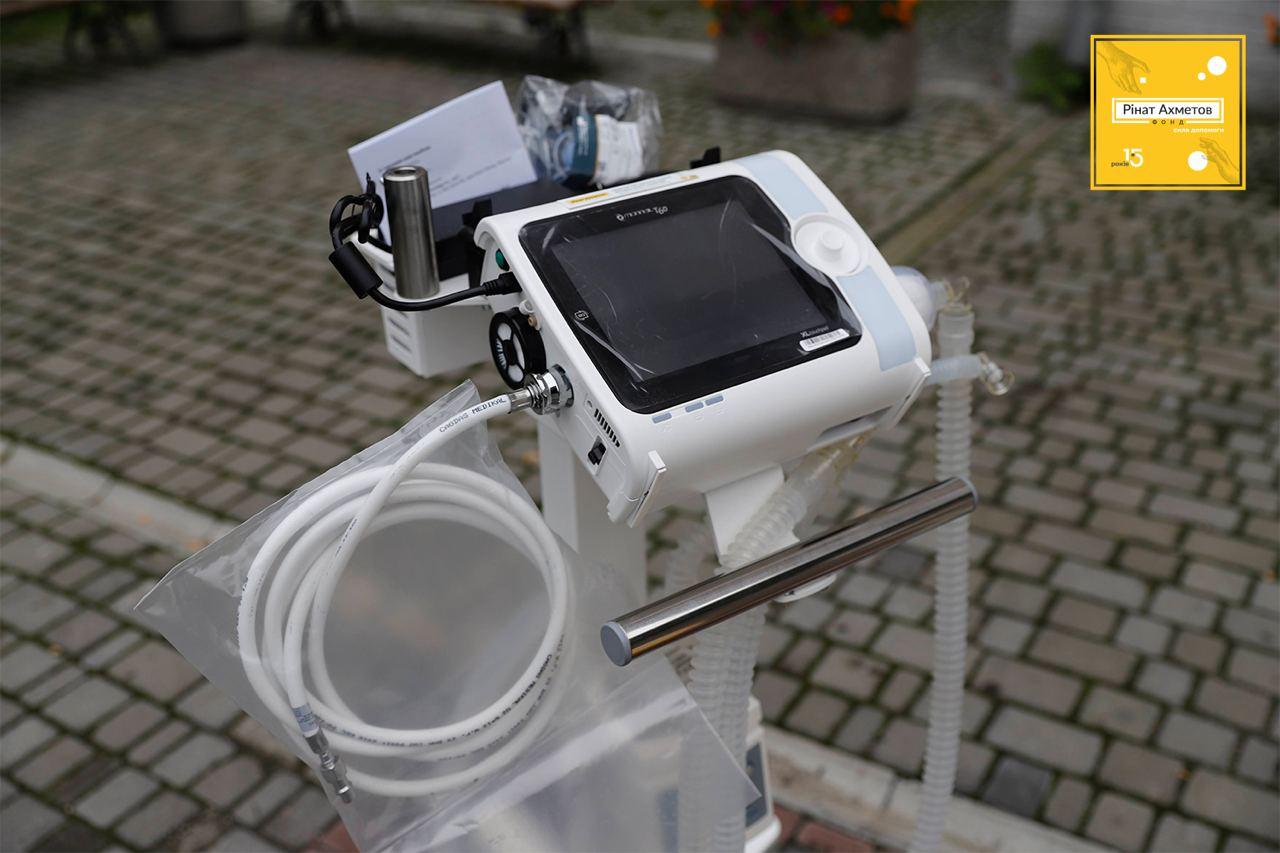 Fighting COVID-19 in Ukraine is a large-scale project of the Foundation created to help save people's lives. It is implemented under the program Rinat Akhmetov – Saving Lives. Earlier, Rinat Akhmetov launched 200 Ambulances for Ukraine, which was was implemented as part of this program. Back then, all regional state medical institutions received 200 special vehicles with state-of-the-art military equipment that can get over off-road conditions within the record time of six months. Moreover, 22 vehicles equiped with ventilators`for newborns were also delivered. This is the largest contribution made by one philanthropist to the state medicine of Ukraine since our country became independent. These days, many of these ambulances are involved in the fight against the coronavirus epidemic.
Read more about the Rinat Akhmetov Foundation's assistance to the country in the fight against COVID-19 in the review materials:
1. Stop coronavirus in Ukraine: the chronicles of the Rinat Akhmetov Foundation's assistance to the country
2. Combating coronavirus: the assistance by the Rinat Akhmetov Foundation to stop the epidemic in Ukraine. Part 2