Kyiv Doctors Received Medical Equipment from the Rinat Akhmetov Foundation and DTEK
03.02.2021
On  February 3, the Rinat Akhmetov Foundation together with DTEK donated modern hospital beds and patient monitors to Kyiv Municipal Clinical Hospital No. 17. The equipment donation procedure was part of the project Fighting COVID-19 in Ukraine.
'The coronavirus pandemic has become a serious challenge for the public healthcare sector. To help the hub hospitals promptly meet their medical needs, Rinat Akhmetov pooled the resources of his Charitable Foundation, FC Shakhtar, DTEK and other SCM businesses. Since February last year, the implementation of the project Fighting COVID-19 in Ukraine commenced. Within its framework, the Foundation managed to purchase and donate to hospitals more than 1,000 units of medical and laboratory equipment in all regions of the country. The key element of the assistance was the purchase of over 200 lung ventilators. In addition, the Foundation provided doctors of the hub hospitals with more than 337,000 rapid COVID-19 tests and more than 200,000 units of personal protective equipment and consumables. The project continues in 2021. Today, the Rinat Akhmetov Foundation and DTEK donated modern patient monitors and comfortable beds to Kyiv hospital No. 17. The short-term plans include setting up of oxygen stations in regional hospitals,' says Yuliia Yershova, Chief Communications Officer of the Rinat Akhmetov Foundation.
Four sets of modern NITRO HB 3350 beds and Beta12 mobile monitors for patients have been handed over to Kyiv Municipal Hospital No. 17. Serhiy Dubrov, the head of research in the intensive care unit, an anaesthesiologist of hospital No. 17 and the president of the Association of Anaesthesiologists of Ukraine thanked Rinat Akhmetov for his continuous support. Earlier, the healthcare facility received an expert-class lung ventilator from the Foundation.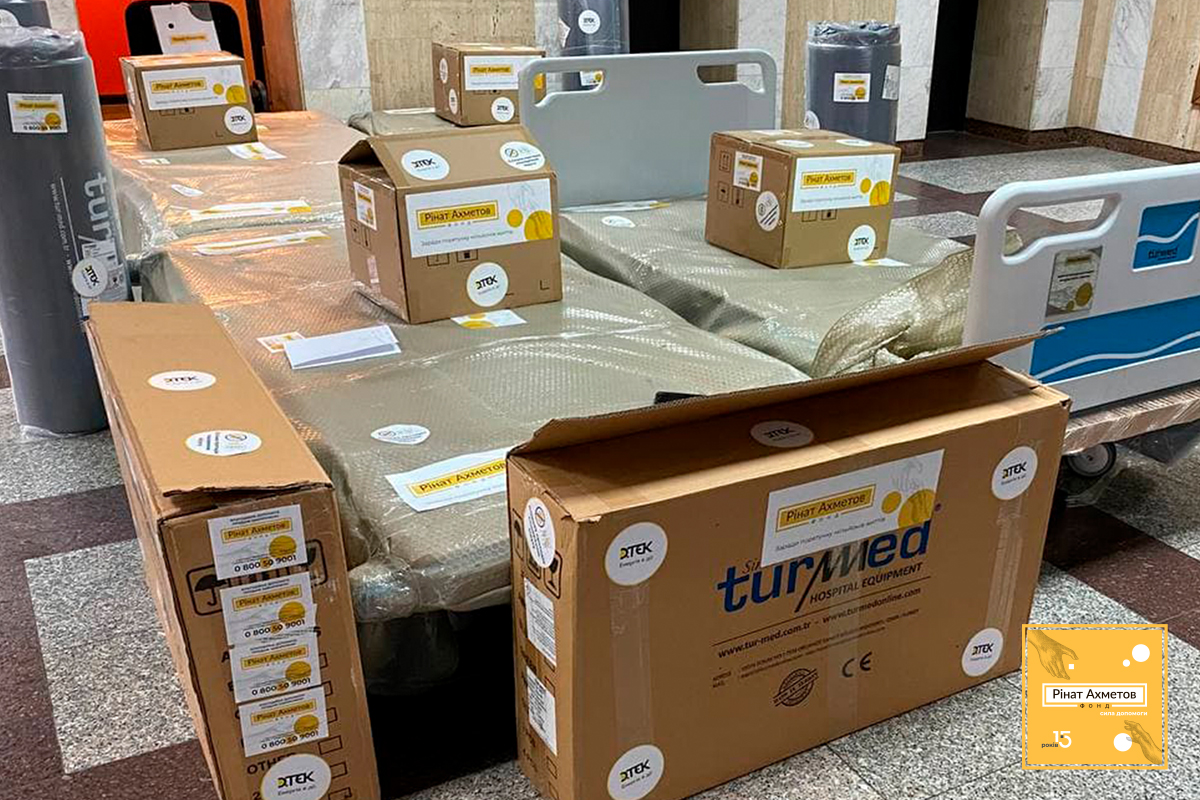 'The Rinat Akhmetov Foundation and DTEK provided our intensive care unit with four electrically operated functional beds and four monitors for 24-hour monitoring of patients' vital signs. Today, our unit is completing the renovation of two wards, and it is extremely pleasant to receive new monitors and beds for these wards. I hope that we will be able to offer our patients even better care,' said Serhii Dubrov.
DTEK's Executive Director Dmytro Sakharuk expressed gratitude to the doctors for their hard work and noted that helping Ukraine in such a difficult period is everyone's duty:
'We believe that it is possible to stop the coronavirus in our country only by joint efforts of the state, businesses and society. Everyone has to do their part.'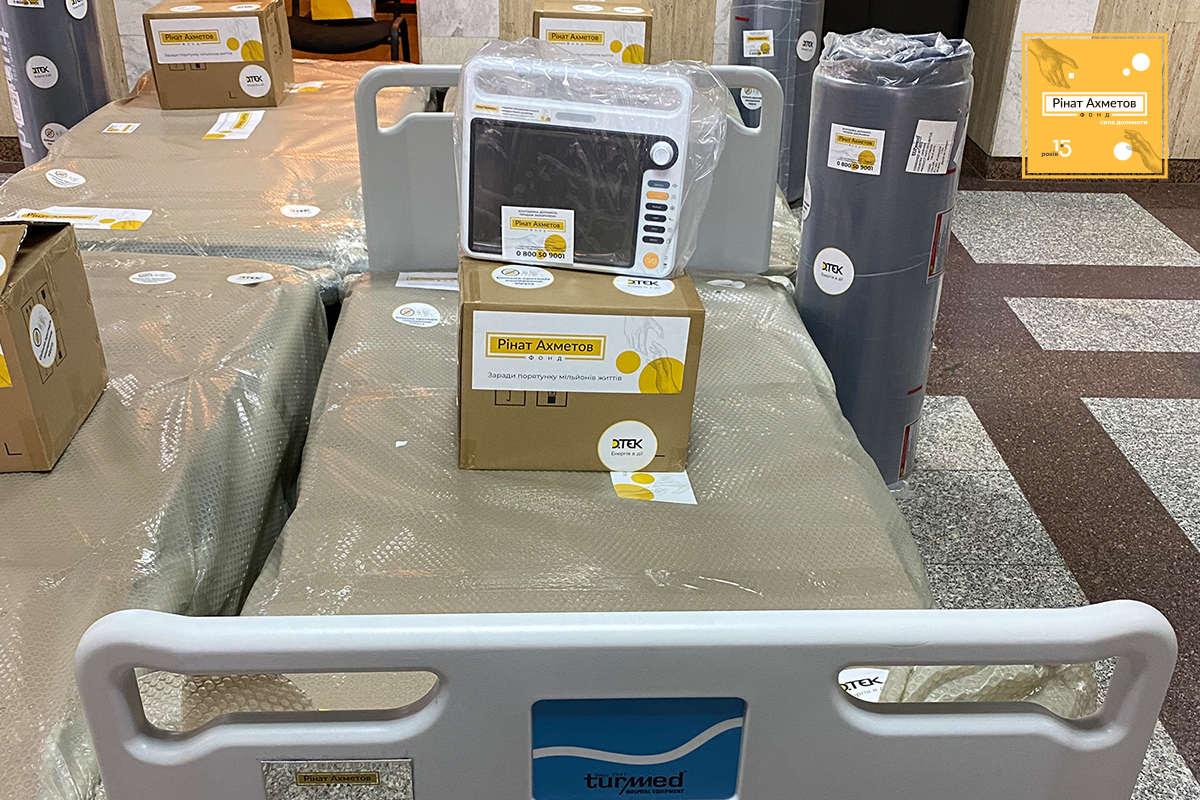 Fighting COVID-19 in Ukraine is a large-scale project of the Foundation created to help save people's lives. It is implemented under the program Rinat Akhmetov – Saving Lives. Earlier, Rinat Akhmetov launched 200 Ambulances for Ukraine, which was was implemented as part of this program. Back then, all regional state medical institutions received 200 special vehicles with state-of-the-art military equipment that can get over off-road conditions within the record time of six months. Moreover, 22 vehicles equiped with ventilators`for newborns were also delivered. This is the largest contribution made by one philanthropist to the state medicine of Ukraine since our country became independent. These days, many of these ambulances are involved in the fight against the coronavirus epidemic.
Read more about the Rinat Akhmetov Foundation's assistance to the country in the fight against COVID-19 in the review materials:
1. Stop coronavirus in Ukraine: the chronicles of the Rinat Akhmetov Foundation's assistance to the country
2. Combating coronavirus: the assistance by the Rinat Akhmetov Foundation to stop the epidemic in Ukraine. Part 2