Goodness Caravan: six years ago, Rinat Akhmetov Foundation sent the first convoy of humanitarian aid to Donbass
22.08.2020
On August 22, 2014, a convoy left Dnepropetrovsk for Mariupol. 60 trucks carried to Donbass everything that civilians living in the zone of the outbreak of armed conflict needed. Food, children's kits, hygiene products… This was the first convoy with humanitarian aid delivered to Donbass. It was sent by Rinat Akhmetov Foundation. This is how the project "Aid to the population" started. This is how the history of the Foundation's largest program, Rinat Akhmetov Humanitarian Center, began.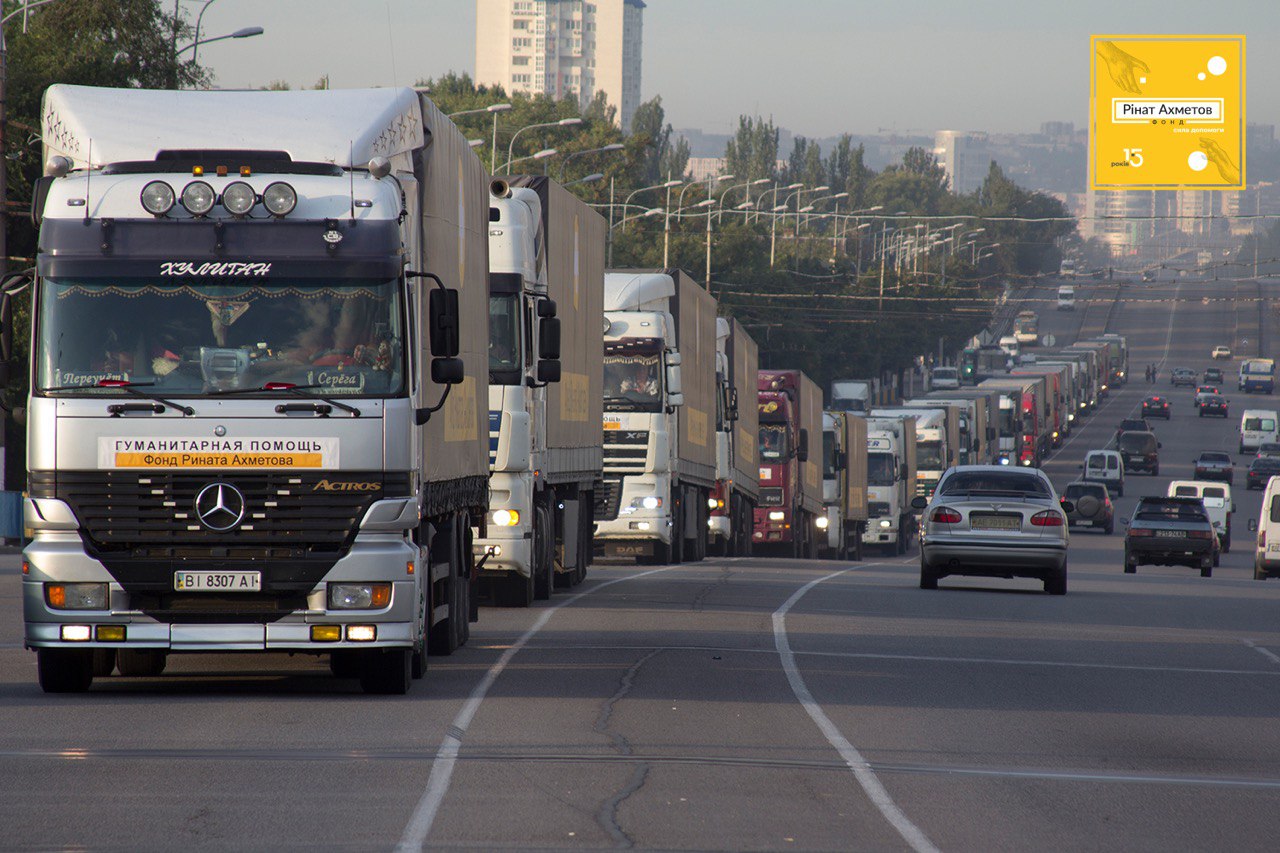 Since then, humanitarian aid to the population of Donbass has become regular, and thousands of civilians living in the frontline zone received it every month.
In Mariupol, the largest logistics center of Rinat Akhmetov's Humanitarian Staff worked. The aid was sent to more than 100 localities in the "grey zone". It was delivered to remote villages, cities and towns by mobile delivery teams. More than five thousand volunteers took part in the work of the Humanitarian Center. These are drivers of trucks with food and minibuses that took people out of the military hell. These were packers, hotline operators, and psychologists.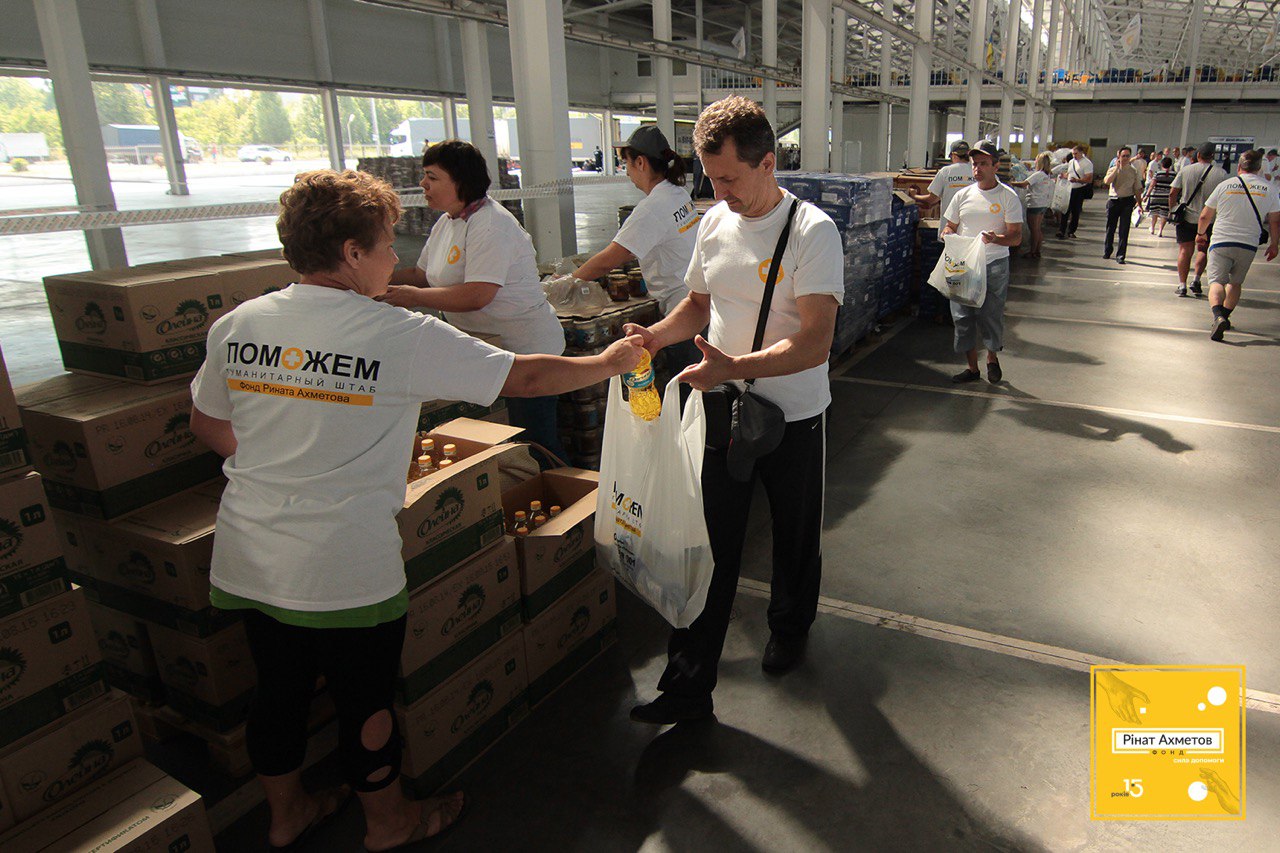 - The Foundation has become a friend of our family. Thanks Rinat Leonidovich for the constant support, - the mother of many children Natalia Andrienko from Avdiivka said. She gave birth to Eldar – her youngest son after the start of the armed conflict. Natalia says that after going on maternity leave, it became difficult to survive, and the help of Rinat Akhmetov Foundation was very precious for her. The history of the Andrienko family is one in a million. Millions of people who were helped by the Foundation.
During the six years of operation of Rinat Akhmetov's Humanitarian Center, the following was sent to Donbass:
- 329 convoys,
- 6720 cars.
- 134.4 thousand tons of products.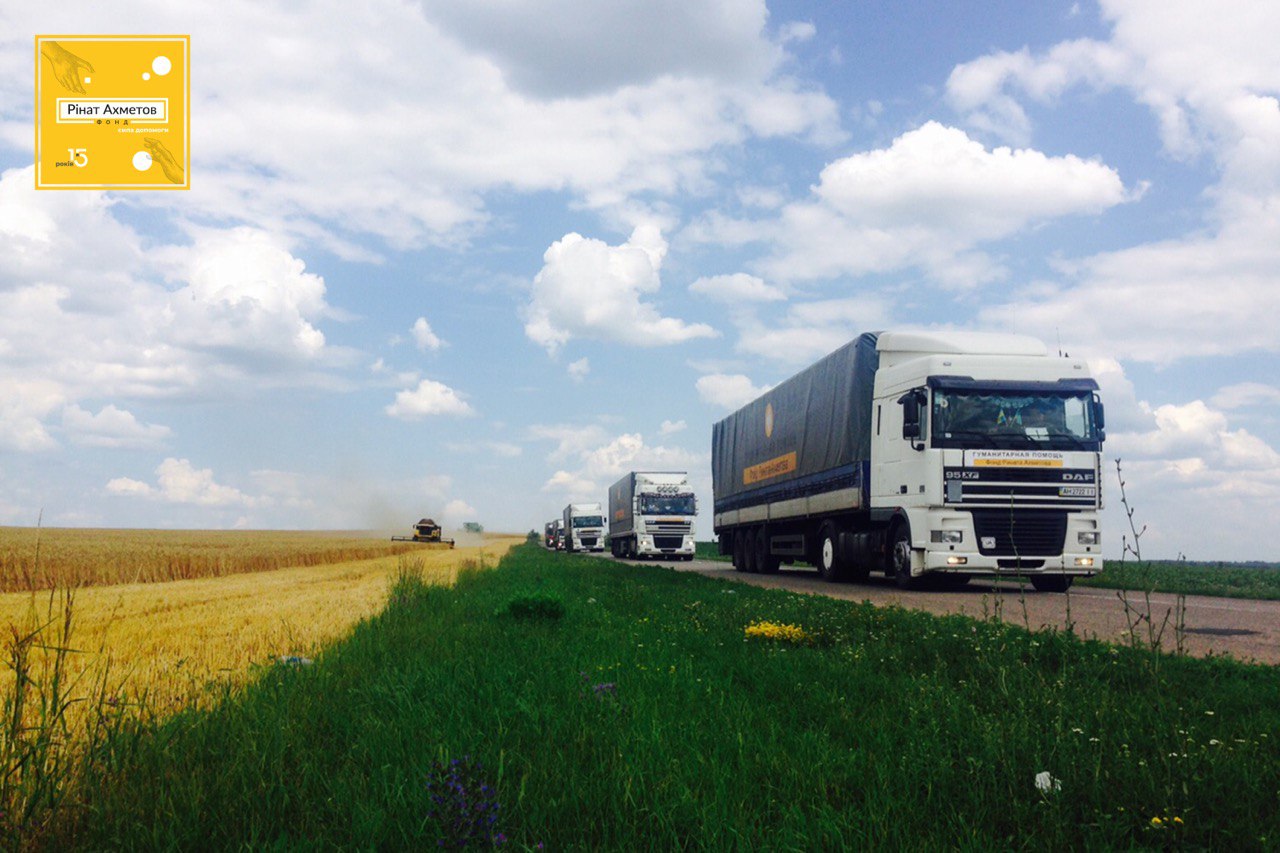 In total, during the years of the conflict, Rinat Akhmetov Foundation provided 12.5 million survival kits to residents of Donbass.
– For every person that the Foundation helped, it was a condition of survival. Rinat Akhmetov's Humanitarian Center saved more than a million lives and actually prevented a humanitarian disaster in the Donbas. And it is important that together with the aid the Foundation brought people hope. Thanks to the support, people knew that they were not left alone with trouble. This is the help that gave everyone strength and a foothold, - Natalya Yemchenko, a member of the Supervisory Board of Rinat Akhmetov Foundation said.