Daryna Pakhomova (Mitchenko)
'While you are taking treatment, you have a lot of time to rethink your life and what person you would like to be so as not to live your life in vain'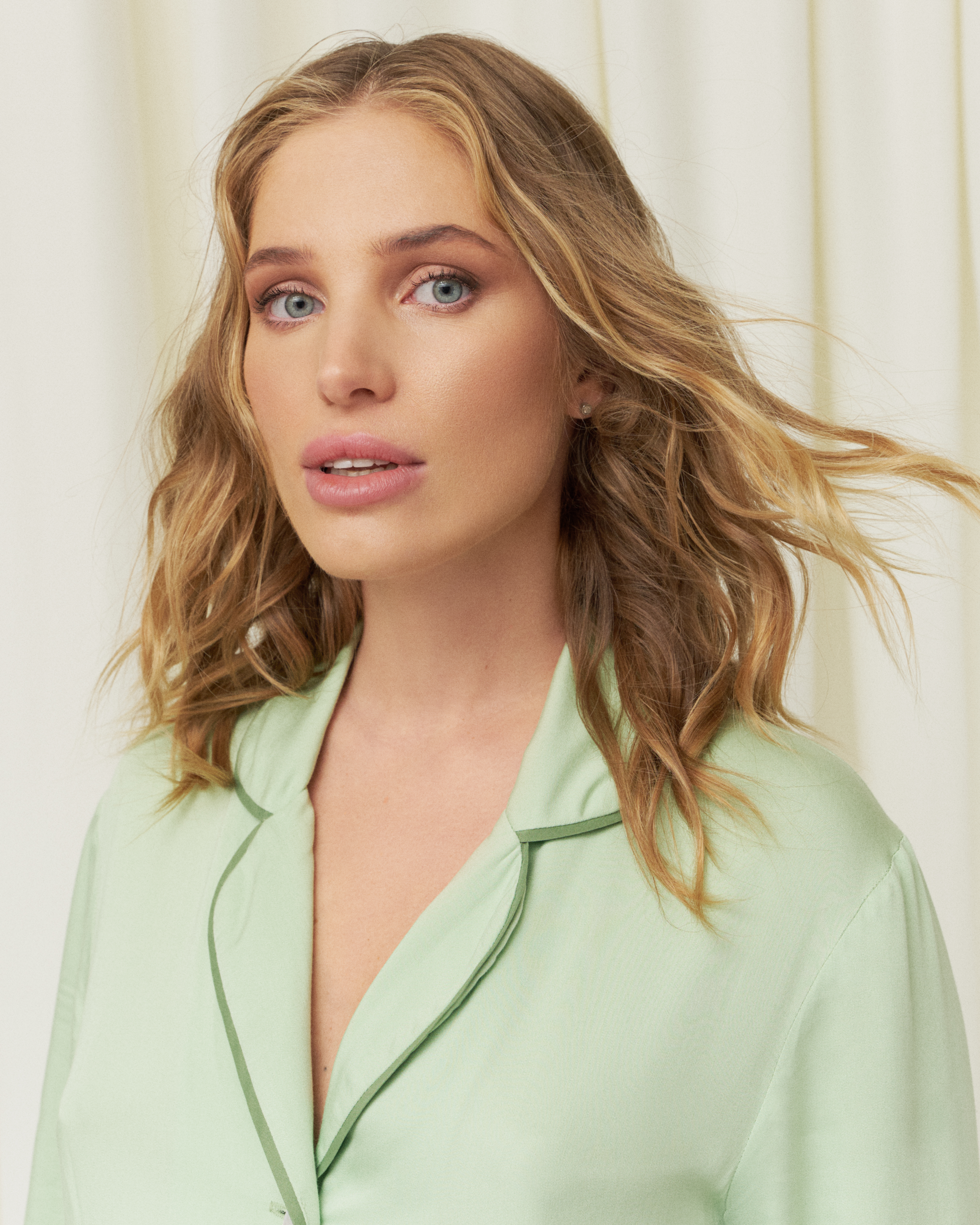 A fashion model from Kharkiv Daryna Pakhomova (Mitchenko) was 23 years old when she was diagnosed with cancer. She went through 8 courses of chemotherapy and 17 radiation therapy courses, defeated the disease and is preparing to become a mother for the first time. Daryna became a heroine of the project #RAKNEVYROK, advised how to fend off despair during a challenging fight against cancer, and shared her experience of fighting for life.
I was 23. I worked as a fashion model. I had contracts to work in Turkey, Italy, Japan, Korea and China. Everything was fine. Things changed sweepingly. It was a usual day. I was talking to my mother, and she saw a tumour on my neck. I did not think it was anything serious at the time. If not for my mum's worries, I would not have paid attention to this symptom. Although I noticed that I felt tired more often. I often wanted to lie down, have a sleep, I was overcome by some incomprehensible weakness. The examination showed that I had cancer of the lymphatic system – Hodgkin's lymphoma. 
I came through all stages of my disease, from denial to anger. And then depression set in. Every day, I looked into the eyes of my parents and saw the pain there. I am the only child in the family, my disease was a shock to them. My mum and dad did not let me be upset. They made me accept the disease and fight for life. They are my Chip and Dale.
My life was divided into "before" and "after" the disease. My whole old life remained in the "before" part. It was replaced by tests, hospitals and doctors. I had 8 courses of chemotherapy and 17 courses of radiation therapy. It seemed like it would be going on forever. While you are taking treatment, you have a lot of time to rethink your life in the past and think what person you would like to be so as not to live your life in vain. When everything is fine with you, you do not think about how many people around you can feel bad, how seriously ill children can be. I used to live differently. Like many people, I thought about myself. The disease was the impetus for changing myself. If not for it, I would not have such inspiration and joy of life. Faith and positive thinking, the support of my parents, friends and a person I love helped me get out of this challenging situation. 
When I finished the last course of radiation therapy, the doctors gave me three months for rest and recuperation from the procedures. Then I had a check-up examination. I remember how the doctor said, 'Daryna, lighten up, you are healthy. You are fine, you are in remission.' I asked him repeatedly to hear these words again and again. I was so grateful at that moment! Grateful to my parents – my most faithful and devoted people on earth.
I want to wish people with cancer, who are just starting their treatment, not to lose faith. Believe, dream about what you will do after recovery! I dreamed of becoming a mother. Soon my dream will come true! Live here and now! Breathe in the air, rejoice. That is all. Life is wonderful!