Andriy Shypko
The Rinat Akhmetov Foundation's Project #RAKNEVYROK: Doctor Andriy Shypko Shares His Advice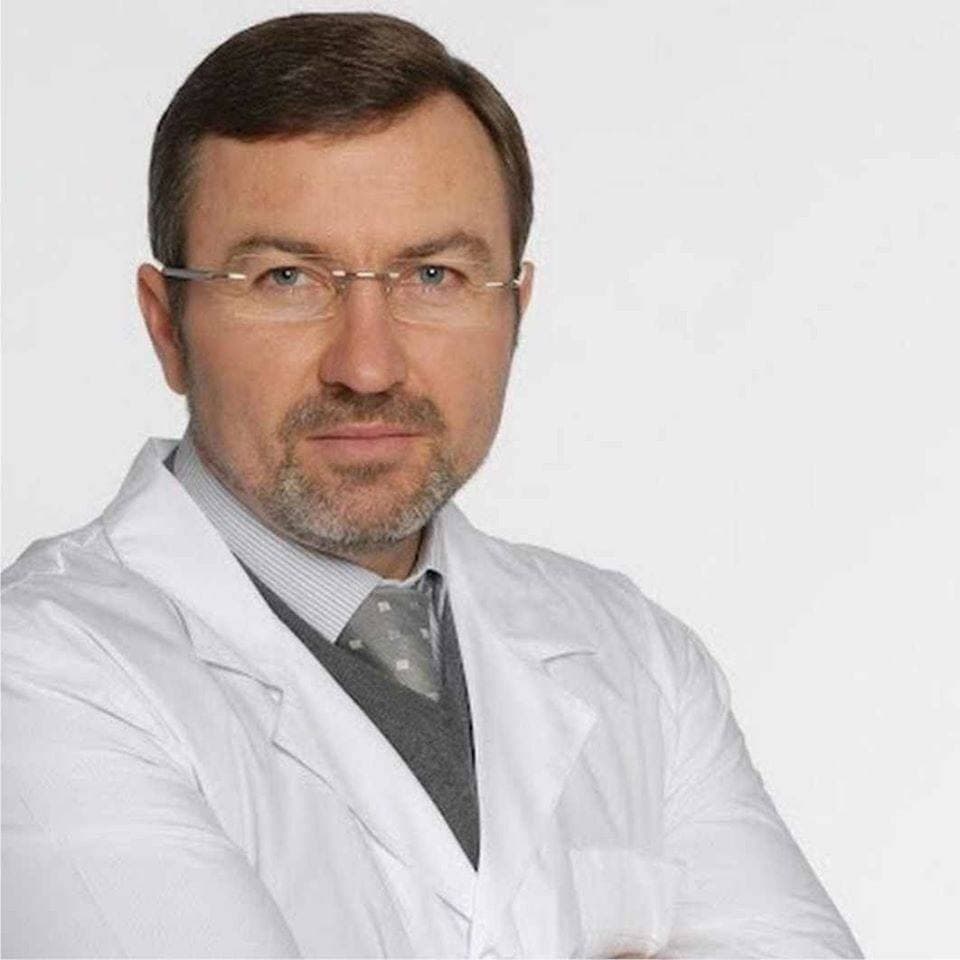 The Rinat Akhmetov Foundation, together with VOGUE magazine and with support from TSUM Kyiv, created the project #RAKNEVYROK. Its goal is to provide a platform to the best oncologists and psychologists in the country who will help people quickly overcome the first shock of the diagnosis, accept it and start fighting for their life and health. In addition, #RAKNEVYROK is about the stories of those
Ukrainians who managed to defeat the disease. These candid stories are meant to inspire and support those patients who are just starting their difficult fight against cancer. All these stories are united by one shared message – how important it is to learn to live again, knowing about the diagnosis and being in the process of fighting the disease.
One of the featured experts was Andriy Shypko, Acting Director of the National Cancer Institute, the Doctor of Medical Sciences and an Honoured Healthcare Worker of Ukraine.
'I would like to appeal to women with a request to take care of themselves, love themselves. Because you are all loved and we all need you. And the health of a woman is actually the health of the nation. I manifest this everywhere. I ask you, dear women, to take offense as seldom as possible. Any offense very strongly stimulates negative health consequences... Not to take offence at anyone, even if they did something wrong to you. These are just those additional factors of influence that disrupt our immune system from inside. Smile more often! A smile really suits you, because you are all nice and beautiful. A woman is generally a saint human being. Be healthy and take care of yourself. And please heed our advice.'
He added that today there are about 140,000 new cases of cancer every year:
'Unfortunately, the number of cancer disease cases is growing in the modern world, especially during the COVID-19 pandemic. The statistical data are disappointing, but methods, forms and possibilities to cure this disease do exist. The most important thing is prevention, a lifestyle of an individual. Early diagnosis is important because the cancer cure rate at early stages is generally very high – 97-99%. Please do not hesitate, do not be constrained or embarrassed to look after yourself.'
Andriy Shypko added that a cure for cancer should appear in the foreseeable future.
'Even today, in certain operations, including surgery on the liver, we use ultramodern devices that enable us to destroy these metastatic foci under a microscope, reaching their smallest manifestations. In addition, we see that innovative medications are being developed. They are highly likely to successfully deliver the healing substance to the tumour itself. There is a breakthrough coming. Therefore, I personally believe that humanity will find a cure for cancer. I think, in some near future,' Andriy Shypko explained.
The project #RAKNEVYROK is also designed to show, using the real stories of its heroines as an example, that life after a diagnosis is possible and that cancer can be defeated.
You can leave your story by following the link https://akhmetovfoundation.org/en/rinat-ahmetov-poryatunok-zhyttiv/project/raknevyrok
The project #RAKNEVYROK of the Rinat Akhmetov Foundation has become a logical continuation of the program CANCER CAN BE CURED. The Foundation launched this program back in 2008, and it was the first and largest program in Ukraine to help adult cancer patients. Thanks to it, about 400,000 Ukrainians received help (in total, about 1.2 million people in Ukraine have cancer). This involved the purchase of diagnostic equipment for oncology dispensaries (cancer treatment centres) in Ukraine and equipment for complex surgical operations, the launch of mobile women's health consultations and much more. Every fourth resident of Ukraine has access to modern diagnostic equipment provided by the Rinat Akhmetov Foundation to healthcare institutions of the country.