I Can Hear Now: the Rinat Akhmetov Foundation Helps Children Learn the Sounds of the World Around Them
25.03.2021
Since 2007, the Rinat Akhmetov Foundation has been helping children who have hearing problems and whose families are not so well off to afford buying special hearing aids. Thanks to the project Rinat Akhmetov for Children. I Can Hear Now 201 children who have not heard since their birth or lost their hearing later were provided with highly sensitive hearing aids (earphones). The project has been operating as the Foundation's separate activity line since March 2018.
One of the project's participants was six-year-old Rodion Pylypchuk from Zhytomyr region. The boy lost his hearing three years ago after a head injury.
His mother Yulia Pylypchuk recalls how after Rodion received a head injury his family members noticed that he had poor hearing and difficulties in communication with his peers. Doctors diagnosed the child with the second-degree hearing loss.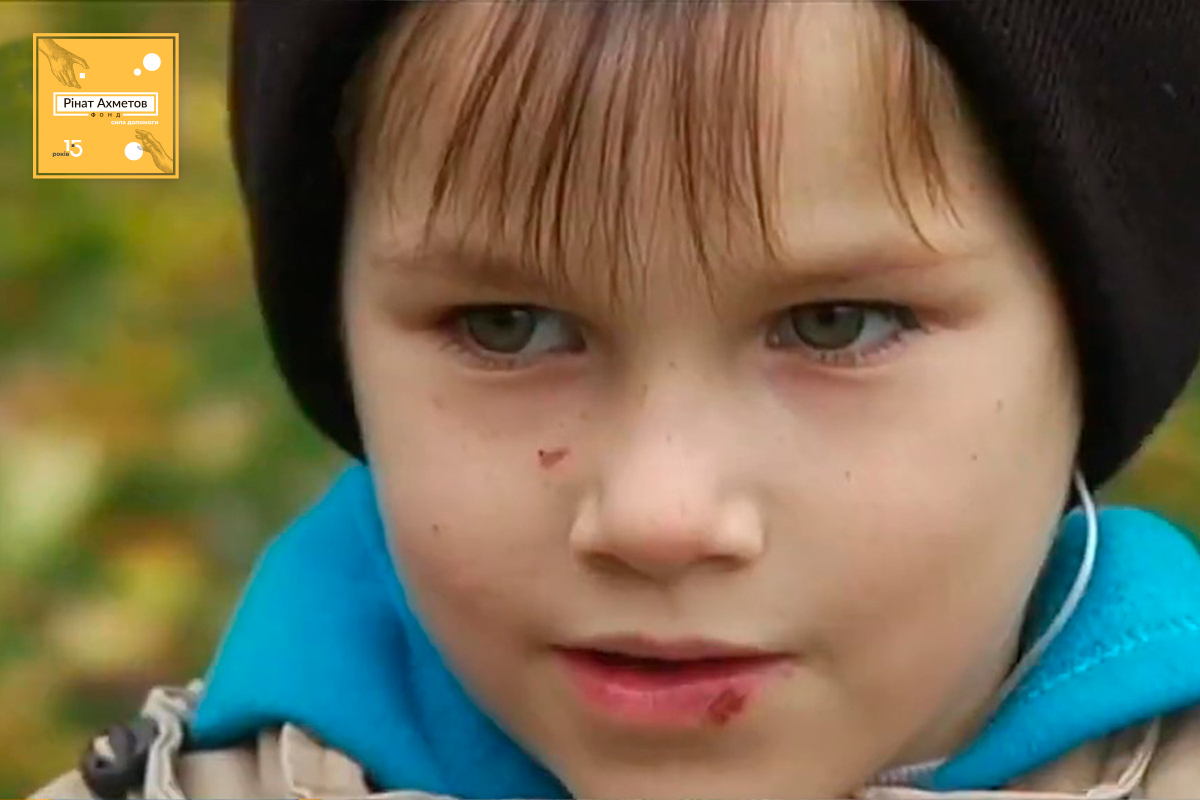 'Children say that Rodion asks again several times because he understood just half a word or did not understand half a word. He either heard it or did not hear it,' says Yulia Pylypchuk.
Thanks to the fact that the boy received modern digital hearing aids, he went to the first form of school. He studies together with all other children and can develop in accordance with his age acquiring speaking and written language skills.
'He will be able to understand children. He will be able to understand us. He will hear the birds singing, the rustle of grass and leaves. What a joy! This is so important for a child. I am very grateful to the Rinat Akhmetov Foundation for the fact that we have been provided with these hearing devices, that my child will have full-quality life like all other children. He can hear now,' says Rodion's mother.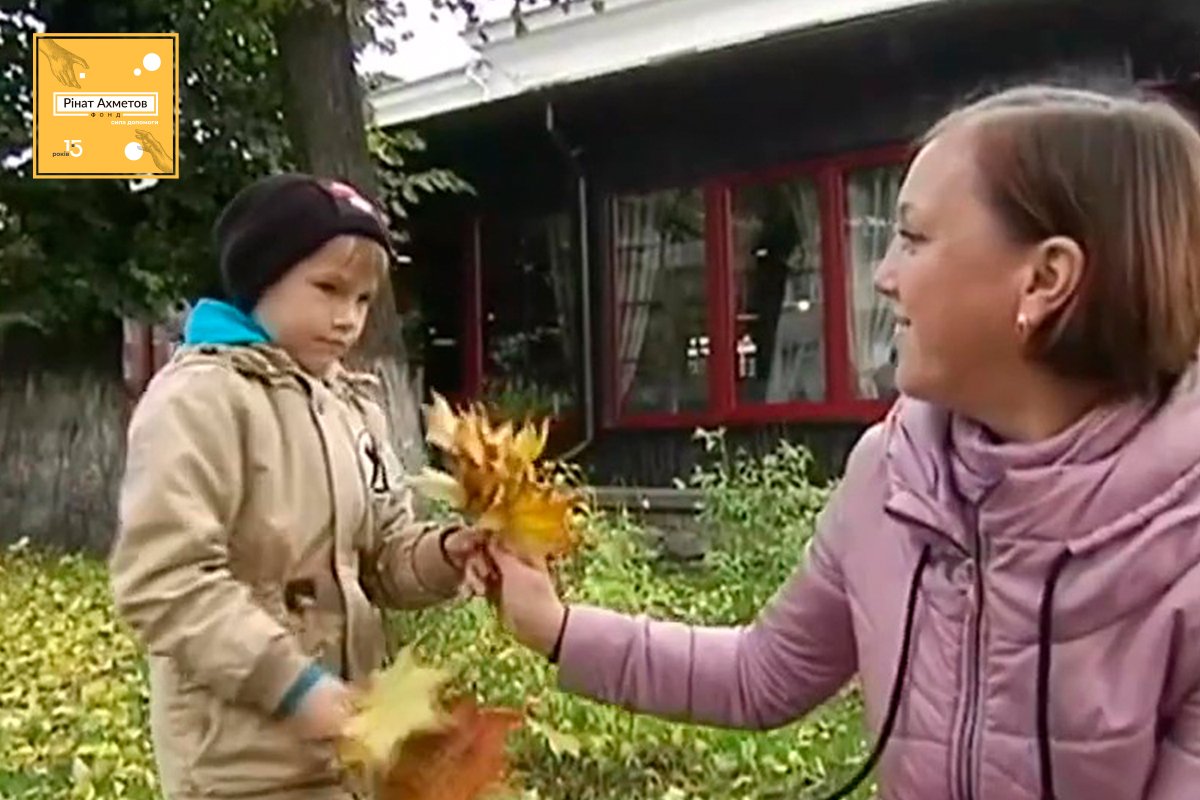 Now, with the Foundation's help, the boy can again clearly distinguish sounds. Within the framework of the project Rinat Akhmetov for Children. I Can Hear Now he received modern hearing aids (earphones) that are customizable based on the degree of hearing loss and personal needs of the child.
'Children and adults affected by the hearing loss often lose the ability to pronounce words correctly and speak clearly. Therefore, timely hearing aids at a young age ensure that Rodion has a full-quality life both now and in the future,' said Yuliia Yershova, Chief Communications Officer of the Foundation.
Six-year-old Sofiyka is another participant of the project. The girl loves music and singing, but she lost her hearing after an illness. Unfortunately, Sofiyka had otopyosis (suppurative otitis) of her right and left ear five times. After that, the doctors diagnosed her with the second-degree hearing loss. The girl mispronounces some words and cannot hears voices properly.
Sofiyka's mother Iryna Baranevych says that her daughter is a very talented and quite dynamic kid. She is fond of gymnastics. When the doctors prescribed hearing aids to the girl, the woman was worried that she would not be able to afford the devices, so she turned to the Rinat Akhmetov Foundation. A month later, she received a positive answer.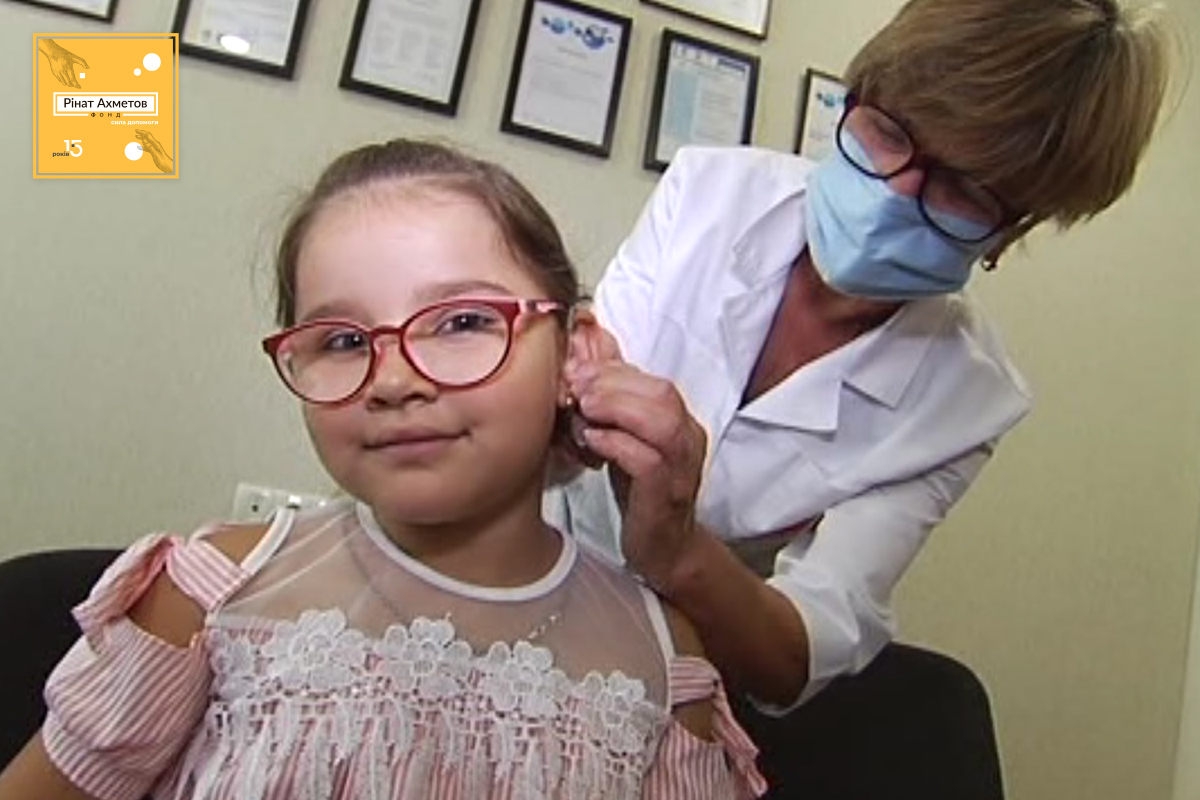 'Earlier, we were prescribed some hearing aids that cost 75,000 hryvnias, but I am a single mother and I cannot not collect such an amount, and no one would give me a loan. I am thankful to the Rinat Akhmetov Foundation. When I asked for help, they really helped me. I am very glad that my flower will be able to hear everything,' said the girl's mother.
The peculiarity of the device that Sofiyka received under the project Rinat Akhmetov for Children. I Can Hear Now is that it is tailored to the needs of the child. Doctors explained that hearing loss similar to what Sofiyka has is difficult to diagnose and, accordingly, to remediate.
'Simple devices would linearly raise all sounds by the same level, and she would hear some sounds very loudly (they would interfere with the perception of the world around her) while other sounds could be hard to hear. With these devices, the child will be able to normally hear low-frequency and amplified high-frequency sounds,' explained Ilona Chernova, a doctor-audiologist of the Hearing Centre.
For Sofiyka to be able to hear the world 100%, the most suitable highly sensitive devices were selected. Now the girl attends classes with a teacher for people with impaired hearing and learns to pronounce all sounds clearly, as well as to reproduce speech and music, which she can hear again.