Rinat Akhmetov for Children. I Can Hear Now: Three-Year-Old Varvara Hears Her Mother's Voice Again
29.03.2021
The Rinat Akhmetov Foundation continues to help children who are unable to hear from their birth or have lost their hearing ability later during their lives. Varvara Mashchenko from Zaporizhzhya region can again recognize her mother's voice thanks to her participation in the project Rinat Akhmetov for Children. I Can Hear Now. The three-year-old girl received for free a highly sensitive hearing device that adapts to her individual needs.
Varvara Mashchenko was born a healthy child. She did not get ill and developed like all other babies. She began to speak her first words, but after a year her mother started noticing that the girl's behaviour changed. She ceased to respond to speech and loud sounds. Soon the doctors diagnosed her with the fourth level of hearing loss, deafness.
For Varvara to be able to fully perceive the world around her, she was recommended a high-end hearing aid (earphone) for one ear and a cochlear implant for her other ear. The girl's mother could not afford to buy even the hearing device at her own expense. She is a single mother raising her kid alone and Varvara's father has not helped her from the girl's birth. The woman turned to the Rinat Akhmetov Foundation for help and the charity presented this so much needed hearing device to the girl.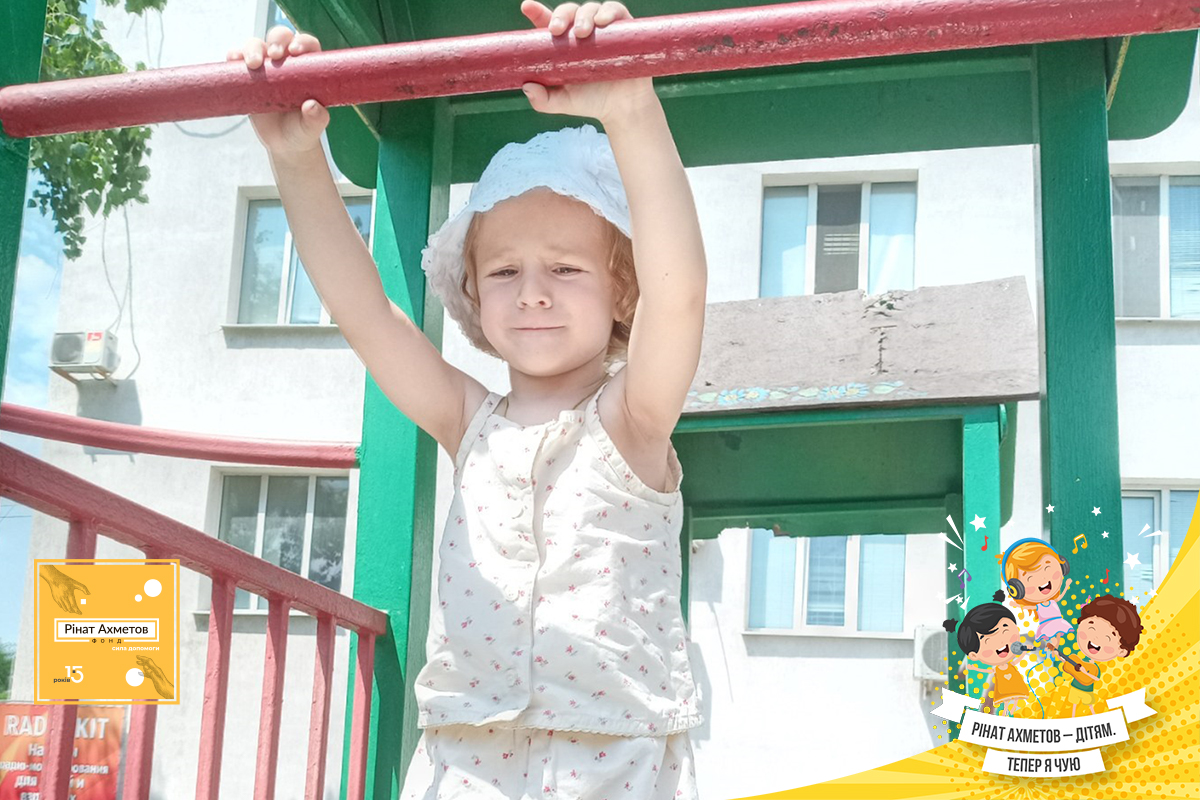 'It is extremely important that timely hearing aid is provided to children suffering from hearing loss at an early age. Such babies often lose their ability to pronounce words correctly and speak clearly. The hearing device will enable Varvara to live and develop in a full-fledged manner,' noted Yuliia Yershova, Chief Communications Officer of the Foundation.
After receiving the hearing device (earphone), the girl needs to work on developing her speaking skills. Since in their village of Zaporizhzhya region there are no doctors who work with people having hearing impairments, the girl's mother moved to Mariupol city together with Varvara. Soon the girl will go to kindergarten.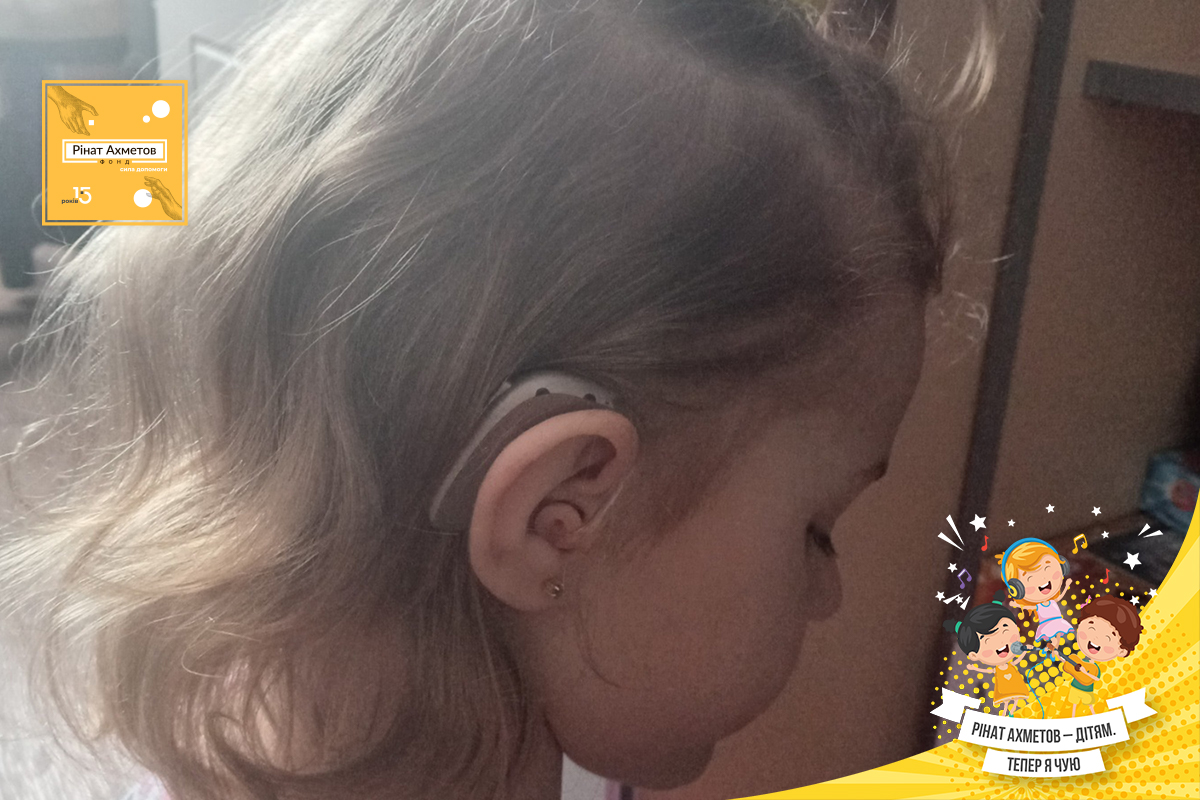 Within the framework of the project Rinat Akhmetov for Children. I Can Hear Now highly sensitive hearing aids (earphones) have been provided for free to more than 200 children. Targeted assistance with hearing aids goes to children under the age of seven years old from socially vulnerable families coming from the government-controlled territories of Donetsk and Luhansk regions, from Zaporizhzhya and Kharkiv regions, as well as to children from families of IDPs in these and other regions. The youngest participants of the project were less than one year old at the time of contacting the Foundation. Now they can hear the voices of their parents and family members and are able to grow just like their well-hearing peers.