Rinat Akhmetov for Children. I Can Hear Now: Little Nadiya Regained Her Hearing After Meningitis
24.02.2021
The mother of five-year-old Nadiya Osovych turned to the Rinat Akhmetov Foundation for help pursuing the last hope for a miracle. After her birth, the girl fell ill with meningitis and lost her hearing ability as a consequence. The child's father died when she was 2.5 months old and her mother could not afford to buy a hearing aid for the baby.
Unfortunately, Nadiya had a limited time. According to the doctors, if the child is not provided with a hearing aid before the age of seven, she might lose the ability to speak irreversibly.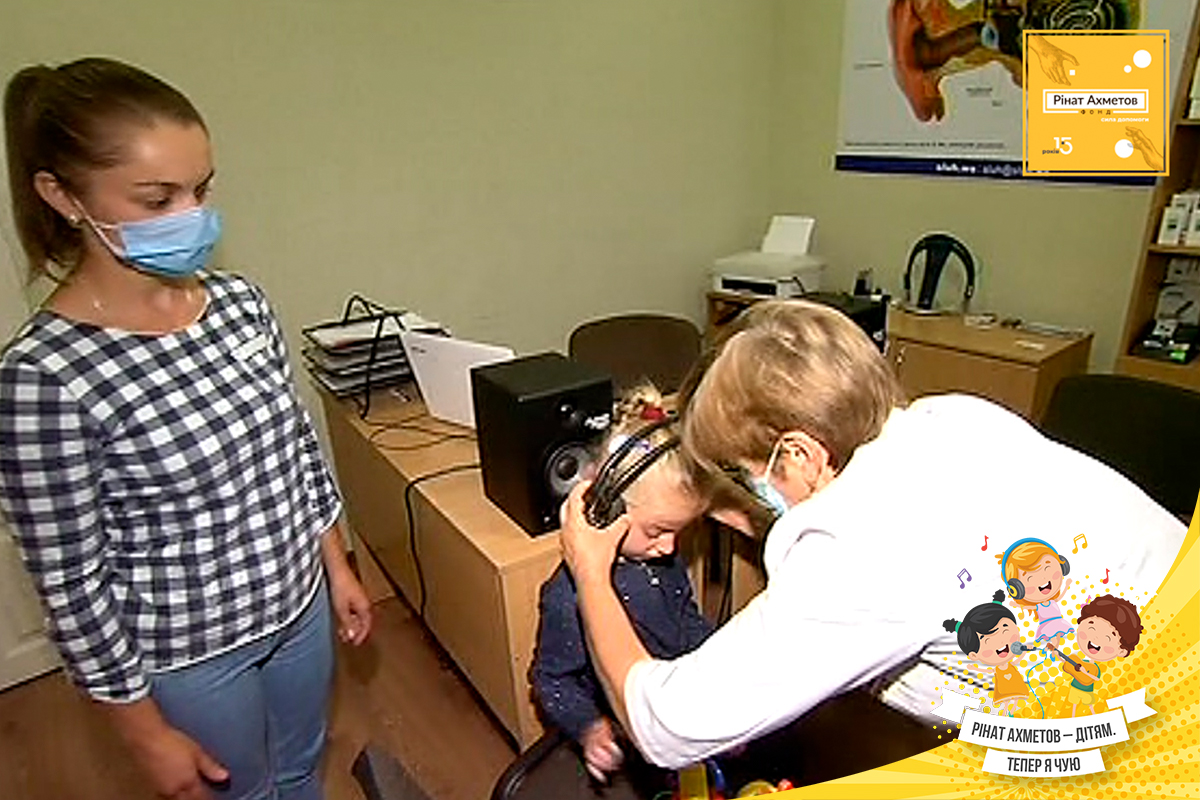 'It was very difficult to take it all. Even now it is still difficult to take it. I don't want to believe it,' says Nadiya's mother Hanna Osovych.
At first, the woman tried to collect money for the hearing device by herself. She bought some simple devices and took Nadiya to an audiologist and speech therapist. However, the result was not achieved. The girl could barely utter some words.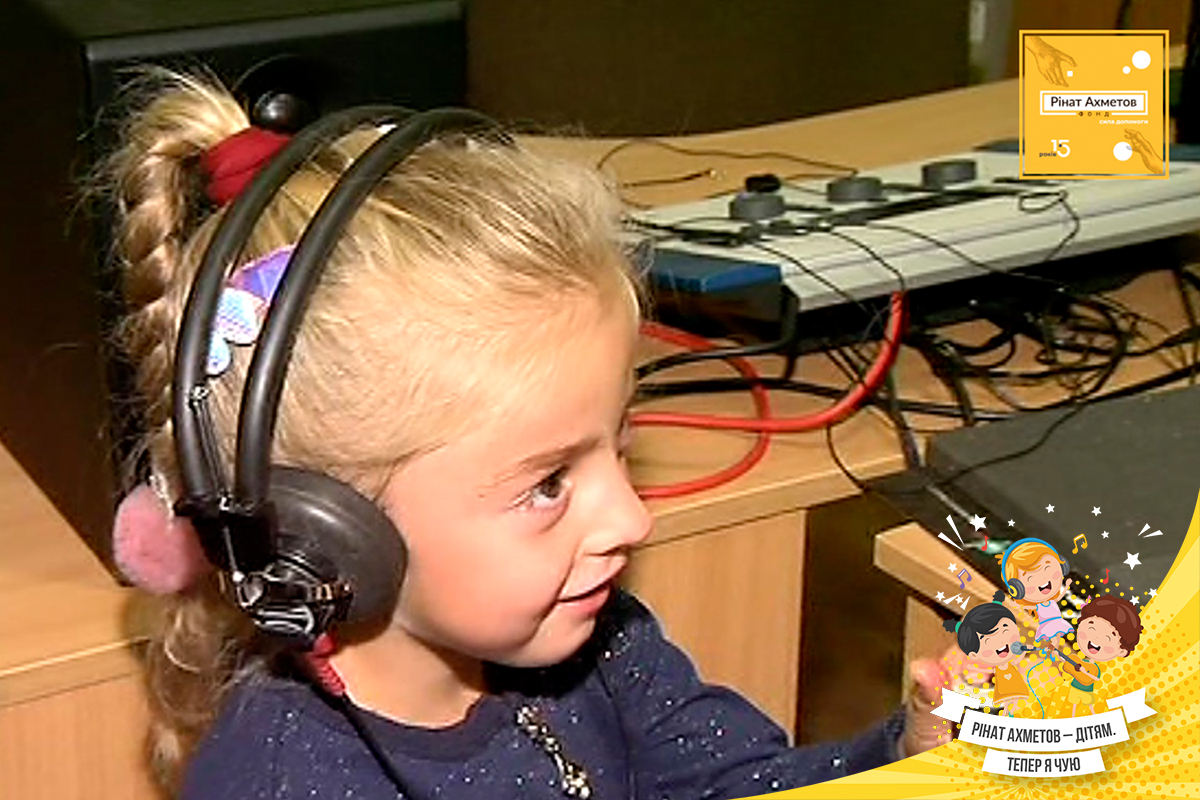 'She can say her name, how old she is, what she wants, but to say a sentence – she cannot do that. The more time we lost, the less chance we had that the child would really begin to speak,' says Hanna Osovych.
Within the framework of the project Rinat Akhmetov for Children. I Can Hear Now, after an examination by an audiologist, Nadiya was provided with modern hearing aids that adjust to the girl's individual features.
'With her old devices, the child's chances to begin to speak were much lower. The sounds merged there, most probably,' explained audiologist Ilona Chernova.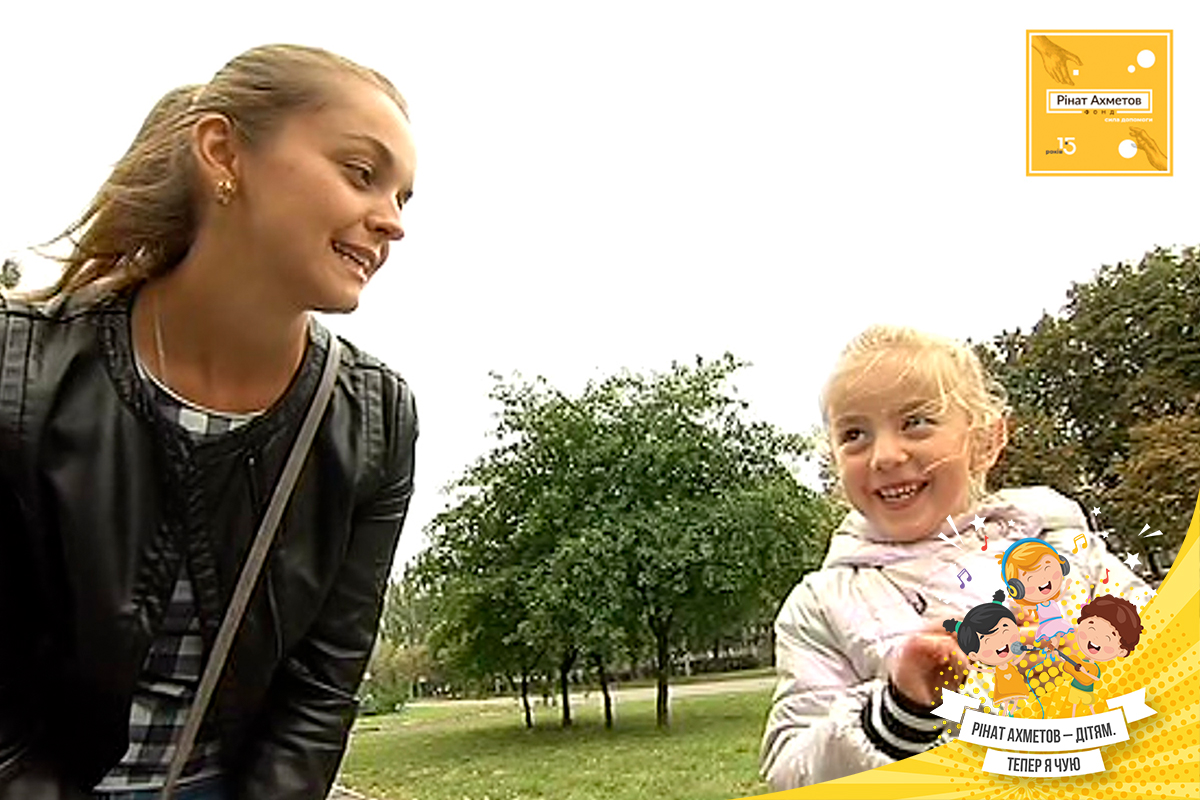 The child's mother, Hanna Osovych, hopes that now when her Nadiya can hear all sounds 100%, she will be able to speak, develop to the full extent and communicate with the world around her.
The Rinat Akhmetov Foundation has been helping children diagnosed with hearing problems for over 13 years. Within the framework of the project Rinat Akhmetov for Children. I Can Hear Now, children under the age of 7 years old receive prosthetic care. Two-hundred highly sensitive hearing aids (earphones) have been provided to those in dire need of such assistance.