Rinat Akhmetov for Сhildren. Peaceful Summer: Rest and Health Improvement for Children from Donbass
27.07.2021
The sanatorium and health centre Perlyna Donechchyny, located in Sviatohirsk of Donetsk region, continues to host the rehabilitation and rest program for children implemented in the framework of the project Rinat Akhmetov for Children. Peaceful Summer.
In the camp, 115 schoolchildren aged 8-14 years old, who went through the horrors of the armed conflict, and came from different cities and villages of Donetsk and Luhansk regions, as well as internally displaced children, overcome the war trauma with help from the Foundation's psychologists, and improve their physical health thanks to the dense coniferous forest, healing air and crystal clear water.
'Rinat Akhmetov is the only philanthropist in Ukraine who provides systematic and extensive helps to children from Donbass. The Foundation was the first to provide psychological assistance to children living on both sides of the demarcation line. And for seven years now, the main task of the project has been to support the children of Donbass during the summer holidays.'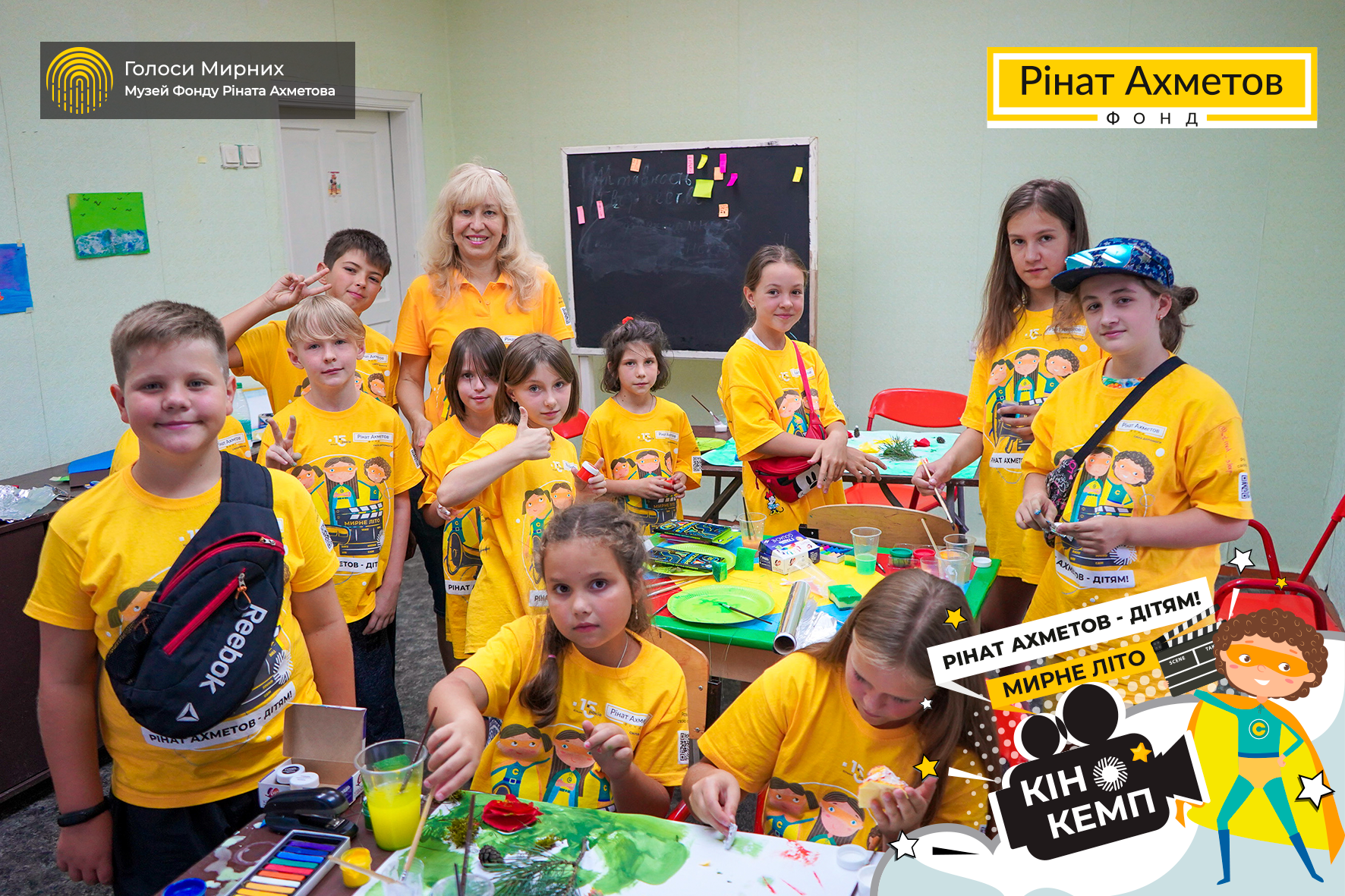 A novelty this year was the Movie Camp activity within the project the Museum of Civilian Voices. Children of the Rinat Akhmetov Foundation. Boys and girls learn video filming and editing skills, as well as create their own video stories about the events in Donbass.
'The children's talents have exceeded our expectations. Some of them came with ready-made scripts and a clear understanding of what exactly and how they will film. As a result, they have released not just stories, but small movies that impress with their deep understanding of Donbass tragedy's pain,' said Oksana Ishchuk, the project manager of the Foundation.
The most active participants of the project will be contributors to the unique Museum of Civilian Voices of the Rinat Akhmetov Foundation. This museum is the first and largest in Ukraine archive of testimonies by civilians from Donbass who suffered from the armed conflict in the east of the country. It already includes more than 2,000 stories, and by 2025 the Foundation plans to collect 100,000 stories.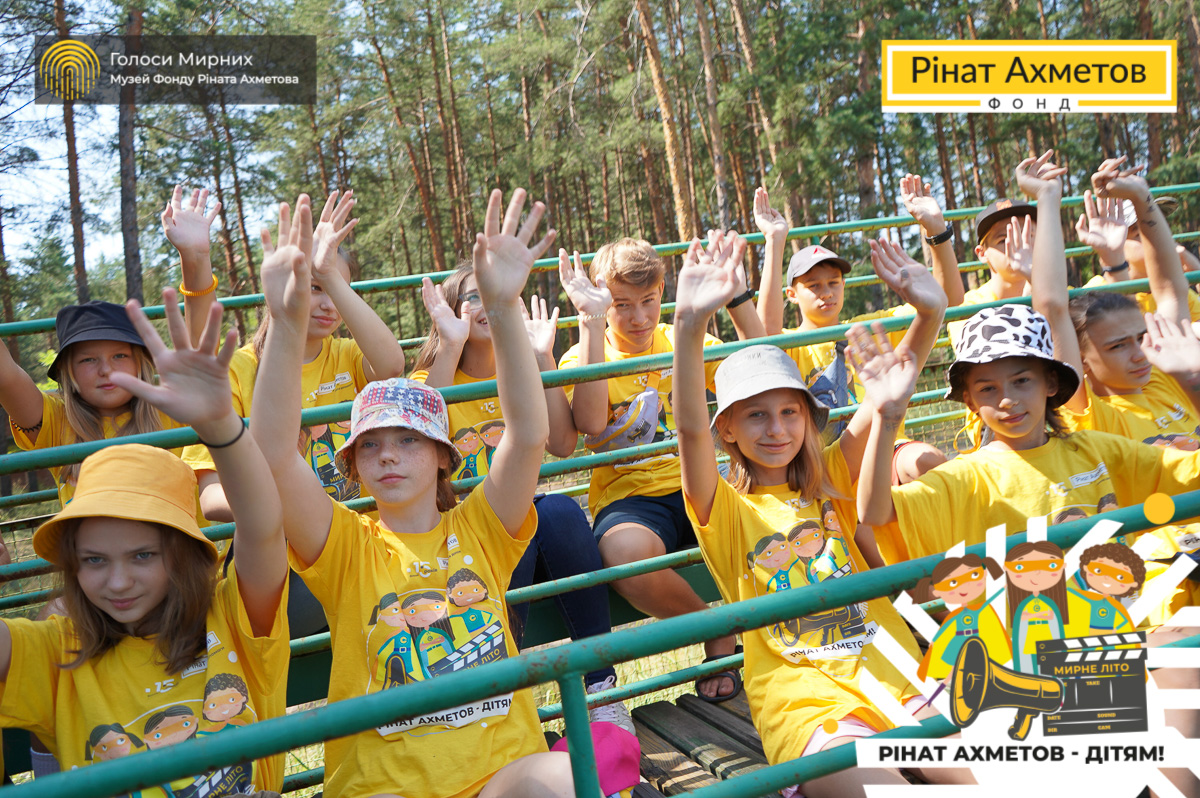 In addition to creative activities as part of the Movie Camp and daily classes with psychologists, the children have a busy daily schedule: master classes, training sessions, sports classes and competitions, in one of which the Peaceful Summer team won the Grand Prix literally in the first days.

You can see both the performance and comments of the winners on the video:
The Foundation publishes the most interesting snapshots of the project Rinat Akhmetov for Children. Peaceful Summer on its pages in social networks.