National Campaign #ThankDoctors by the Rinat Akhmetov Foundation: Gratitude to Doctors for Their Selfless Work During the Pandemic
07.06.2021
The Rinat Akhmetov Foundation continues to collect stories of gratitude from COVID-19 patients whose lives and health were saved by doctors. Words of gratitude to anaesthesiologists, family doctors, surgeons, infectious disease specialists, as well as heads of intensive care units and healthcare facilities come from different regions of Ukraine.

'The national campaign #ThankDoctors by the Rinat Akhmetov Foundation is an initiative focusing on daily feat of people in white coats, real heroes of our time. These are stories about sleepless nights at the patient's bedside, about the self-sacrifice of doctors who, risking their own health and health of their loved ones, did not stop to provide aid,' said Yuliia Yershova, Chief Communications Officer of the Rinat Akhmetov Foundation. 

Olena Sova from Pavlohrad, Dnipropetrovsk region, fell ill with COVID-19 when she was in the last weeks of pregnancy with her second son. Her elder boy was not even two years old then. She got into Mechnykov hospital in Dnipro. Her case is called "one in a thousand" in terms of its complexity. She says that the dedication of doctors saved her life and the life of her newly born baby.
'When I was taken to the hospital by ambulance, they immediately began sparing therapy, since for me, a pregnant woman, many drugs were contraindicated. I am thankful to the doctors that I am alive and that my boys are next to me, that I can see how they grow.'

The woman stayed in intensive care and needed careful care for more than 20 days. Then she continued treatment in the Covid department, and only a month and a half later she returned home.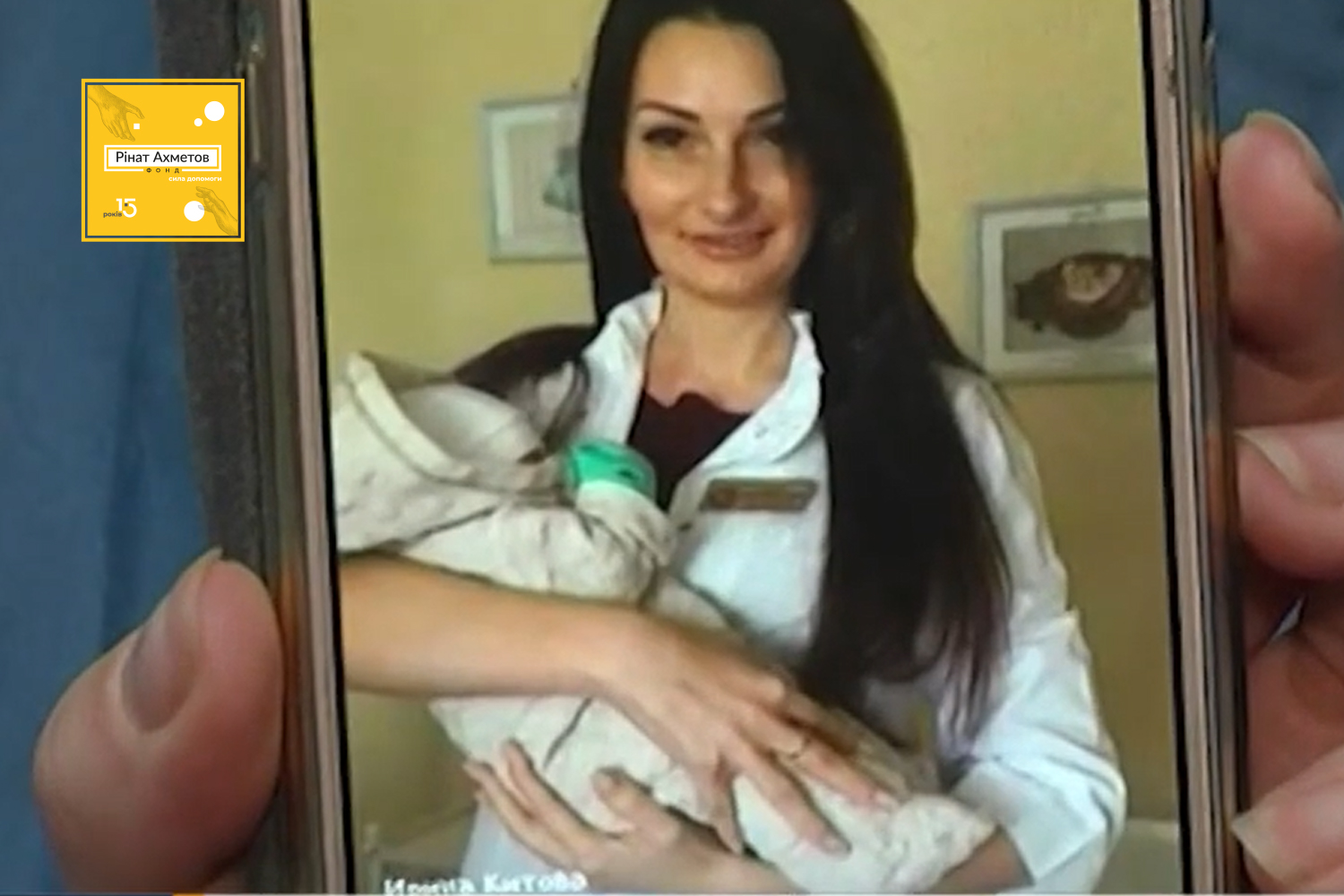 'It was important to determine a due moment when to start the delivery. We fought for two lives, but it was imperative to preserve Olena's health because the baby needed a healthy mother,' says Iryna Kytova, deputy medical director for obstetric care at Mechnykov Dnipropetrovsk Regional Hospital. 'There are many healthcare staff, both doctors and nurses, working at the departments, but many of them remain unknown. Saving human life is not just one person's work, but it is a teamwork. It is essential to tell people about the achievements of each of them.'
Viktor Tokarev, the head of the intensive care unit at Lviv Regional Infectious Diseases Hospital, helped a patient with a number of chronic diseases to find strength for recovery.

'I caught COVID-19 at work where 6 people fell ill at the same time. I have a bunch of comorbidities and diabetes. During 15 days I felt so bad that I could not get out of bed and ended up in intensive care. My friends thought my days were numbered. I was ill for one month, but thanks to the head of the intensive care unit, Viktor Pavlovych Tokarev, I recovered and was discharged home. I was so happy to be able to see the spring, the sun,' shares his feelings the patient.

Natalya Kurlyshchuk and Nina Fokshanska, the doctors of the intensive care unit of Ivano-Frankivsk Regional Children's Clinical Hospital, receive words of gratitude from colleagues for taking care of a boy who was admitted to them with 85% of lung damage.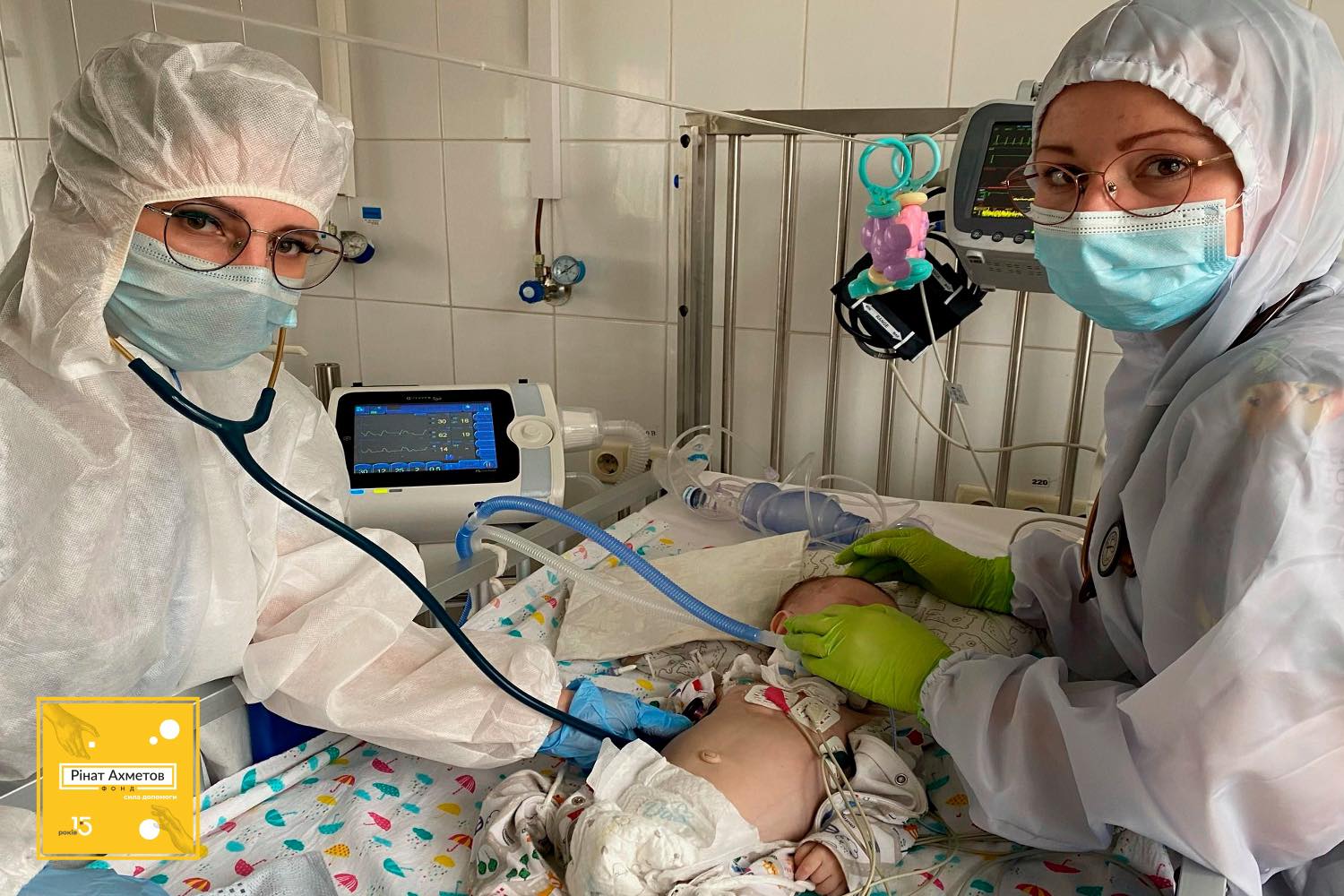 'Saving the lives of children, the team of our intensive care unit works real miracles! The child's condition was growing progressively worse. This was accompanied by severe disorders in the work of all organs and systems. Due to the severe course of COVID-19, the patient spent 15 difficult days on mechanical lung ventilation. During 15 difficult days, the doctors of the intensive care unit fought with insidious manifestations of the disease until the child began to breathe on his own without the support of the lung ventilator. This case could be easily called a miracle of healing, but one should remember that this miracle is backed by high professionalism and tireless work of our institution's medical staff.'

The national campaign #ThankDoctors was supported by TV presenters and famous personalities, including Oleksiy Sukhanov, Maksym Sikora, and Liliya Rebryk. To leave your words of gratitude, please go to https://akhmetovfoundation.org/thankyoudoctors.