Healthcare, Orphanhood and Donbass: Filming of a Digital Mini-Series Dedicated to the 15th Anniversary of the Rinat Akhmetov Foundation Completed
07.05.2021
STRILA creative agency is finalizing its work on a digital mini-series about the pivotal activity lines of the Rinat Akhmetov Foundation. Short-length videos dedicated to the 15th anniversary of the Foundation will tell viewers about its largest scale projects during this period, including the project Fighting COVID-19 in Ukraine, the project 200 Ambulances for Ukraine, the program Rinat Akhmetov Humanitarian Center and the program Rinat Akhmetov for Children. No to Orphanhood!
'The working title of the series is the Power of One Person Help. Each episode is up to three minutes long and is based on real-life events. The heroes of each episode are some composite, generalized characters that embody tens, hundreds, and sometimes thousands of stories of our beneficiaries, volunteers and partners,' said Natalya Yemchenko, a member of the Foundation's Supervisory Board.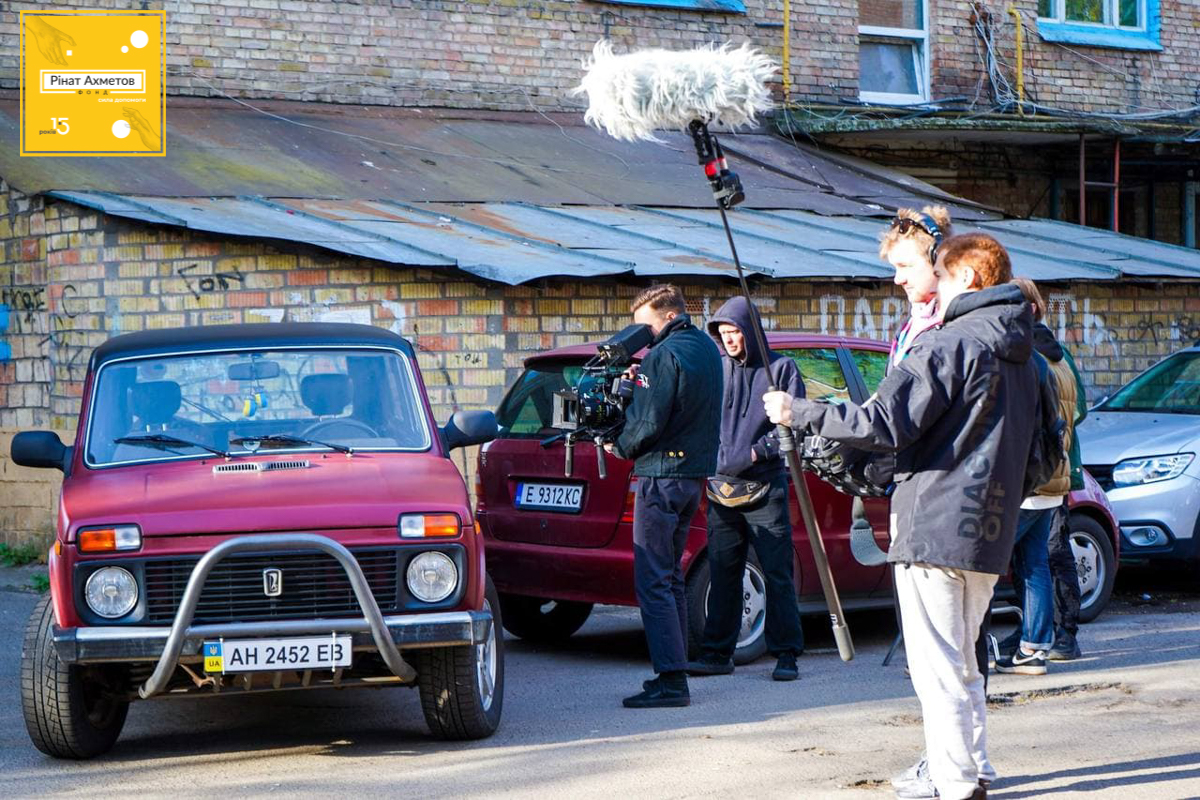 According to the series makers, a short movie about the Rinat Akhmetov Humanitarian Center worked out to be especially dramatic. This is the largest program of the Foundation launched in 2014, immediately after the outbreak of the armed conflict in Donbass. In 2014-2020, thanks to this program, 3.5 million civilians in Donbass received medications and food packages. The Humanitarian Center helped to prevent a humanitarian catastrophe in Donbass. In 2020, the program was suspended due to the coronavirus pandemic.
The launch of the series is scheduled for May-June 2021 on the Foundation's digital platforms in Facebook and YouTube.
For more information about the filming process, please see the photo report.