Ivano-Frankivsk Doctors Received a Modern X-ray Scanner from the Rinat Akhmetov Foundation
26.04.2021
Ivano-Frankivsk Regional Phthisiopulmonology Centre received a high-performance mobile digital X-ray scanner from the Rinat Akhmetov Foundation. The diagnostic device enables doctors to do scanning for immobile patients.
'I want to thank the doctors who continue to do incredible thing that is to save people's lives. Thank you for your skillful hands, your caring hearts, high professionalism, and for your contribution to saving patients' lives. I am sure that we will cope with everything through our joint efforts. Help from Rinat Akhmetov always comes to where it is needed the most. Within the framework of the program Rinat Akhmetov – Saving Lives, large-scale national healthcare projects have been implemented. In particular, the project 200 Ambulances for Ukraine, implemented in 2019, which made it possible to raise the level of emergency medical aid in the country. In a record short six months, public healthcare facilities in all the regions of the country received 200 specialized vehicles with the most modern equipment onboard. Ten of them were donated to healthcare facilities in the Carpathian region,' said Oleksandr Voronkyn, a representative of DTEK.
A portable diagnostic X-ray scanner "INDIagraf-02" enables doctors to quickly and accurately detect diseases in the early stages and can be used both in hospital wards and in operating and emergency rooms.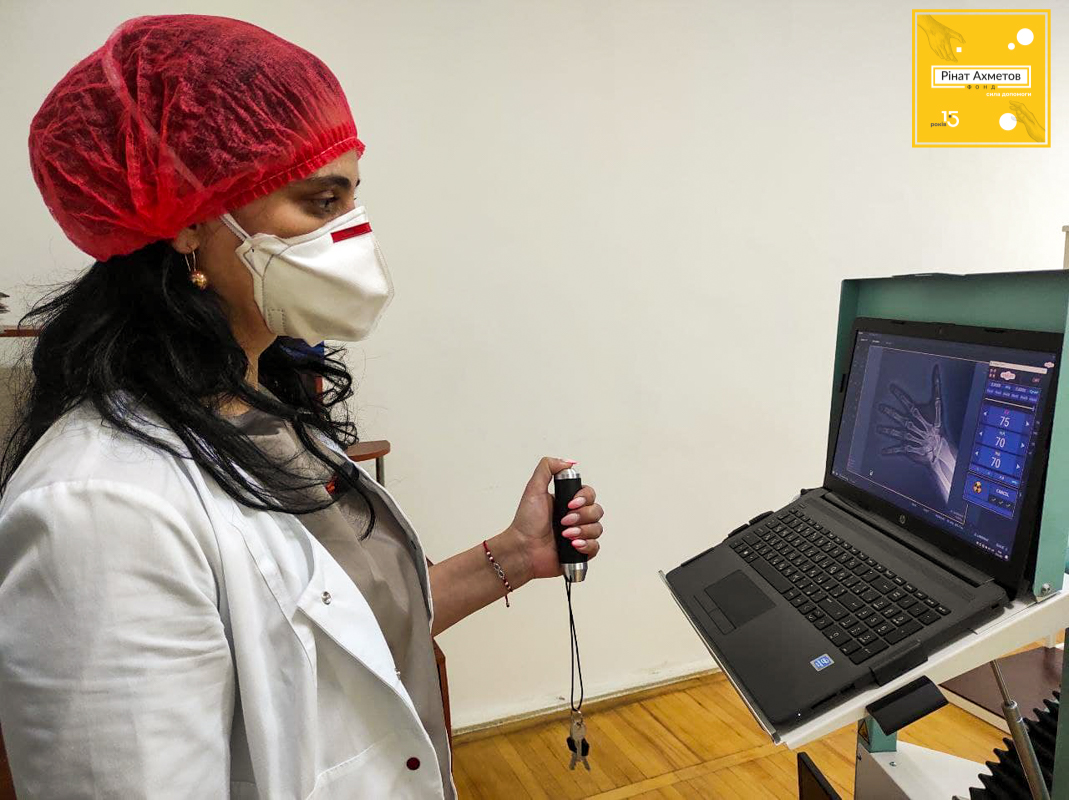 'Patients with severe forms of disease who are being treated at our centre need continuous dynamic monitoring of their lungs. However, they are on oxygen support, connected to lung ventilators, and they cannot be disconnected and taken to the X-ray room to make a comparison X-ray scan. Thus, such a portable device will make it possible to do it in the ward,' said Lyubomir Malofiy, the acting Director General of Ivano-Frankivsk Regional Phthisiopulmonology Centre.
The Rinat Akhmetov Foundation has been providing assistance to Ivano-Frankivsk Phthisiopulmonology Centre since 2008. The healthcare institution received a diagnostic suite "Spectrum", some computer equipment, 2 lung ventilators as well as some financial support.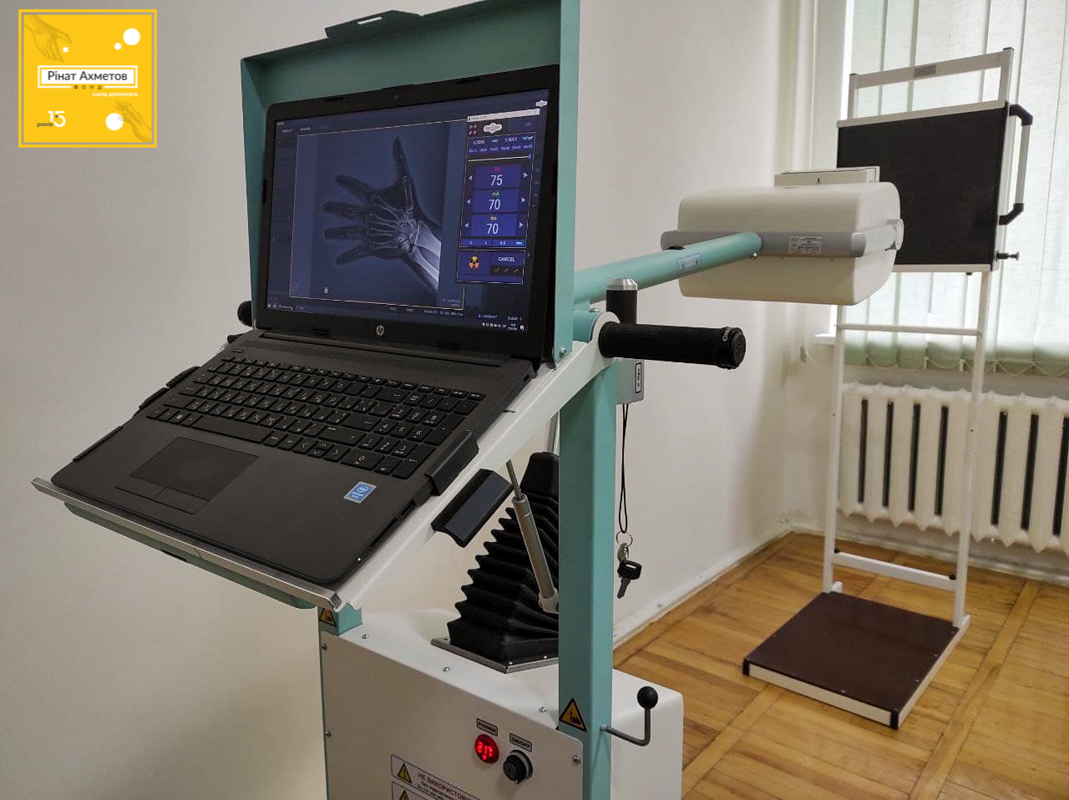 'Within the framework of the program Rinat Akhmetov – Saving Lives, public hospitals of Ivano-Frankivsk region received 20 lung ventilators, 13,400 rapid COVID-19 tests, 12,000 protective suits and 10 ambulances, of which five are class B vehicles, one neonatal vehicle, and four medical Toyota off-roaders. Back in February last year, Rinat Akhmetov allocated more than 300 million hryvnias to fight COVID-19. For efficient operation, all resources of the Charitable Foundation, Shakhtar Football Club, companies of DTEK Group and other assets of SCM Group were pooled together,' said Yuliia Yershova, Chief Communications Officer of the Rinat Akhmetov Foundation.
The Foundation also purchased more than 1,000 pieces of unique equipment for public hospitals, such as an isolating mobile chamber for transporting infectious patients, a filtering and ventilation unit for doctors' protective suits, boxes and analysers for coronavirus test samples. Rinat Akhmetov is the only philanthropist who provided such a large amount of ultramodern equipment to doctors.