Kharkiv Doctors Received an Ultrasonography Machine from the Rinat Akhmetov Foundation
29.01.2021
The Rinat Akhmetov Foundation donated a modern ultrasonography machine to Kharkiv Municipal Clinical Hospital No. 8.
'Hospital No. 8 received a premium-class Philips EPIQ7 Elite ultrasound diagnostic system, which brings together the best solutions of Dutch engineers. The functionality of the ultrasound machine makes it indispensable in the field of abdominal examinations, in cardiology, obstetrics, gynaecology and urology, in examinations of small body parts and blood vessels, in traumatology, orthopaedics, as well as in accompanying invasive procedures,' said Kateryna Svyrydenko, a representative of the Rinat Akhmetov Foundation.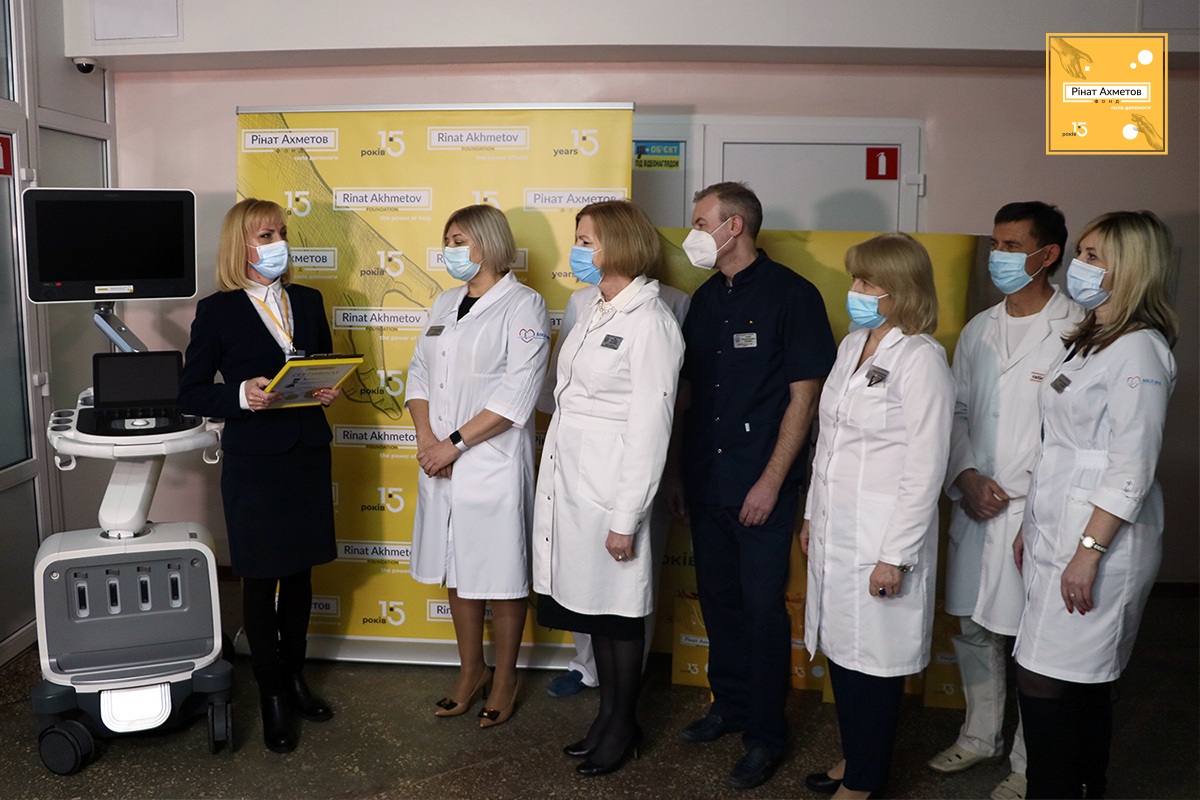 According to her, such equipment plays a special role now. As reported by the World Health Organization, cardiovascular diseases cause 18 million deaths worldwide annually. The coronavirus epidemic has made the situation even more complicated as doctors say.
'During the coronavirus epidemic, the number of patients with thrombosis of cardiac cavities and blood vessels of other locations went up. That is why we plan to open a centre for arterial and venous thrombosis on the basis of our hospital. And this machine is our long-awaited dream. Thanks to the capabilities of this equipment, we will be able to offer our patients even better care,' said Olha Romanenko, head physician of the hospital.
Today, a branch of Kyiv Heart Institute, the Foundation has a long friendship with, operates on the basis of Clinical Hospital No. 8. Within the framework of the project Rinat Akhmetov for Children. Healthy Heart, dozens of children with diagnosed heart disease have been operated on.
'I would like to sincerely thank the Rinat Akhmetov Foundation and Professor Borys Todurov on behalf of the patients whose lives will be saved. Many of them would not be able to return home, and their loved ones would lose their father, mother or child,' said Professor Vira Tseluiko, a representative of the Heart Institute.
Doctors who will be using the new ultrasound machine in their daily work also shared their professional opinion.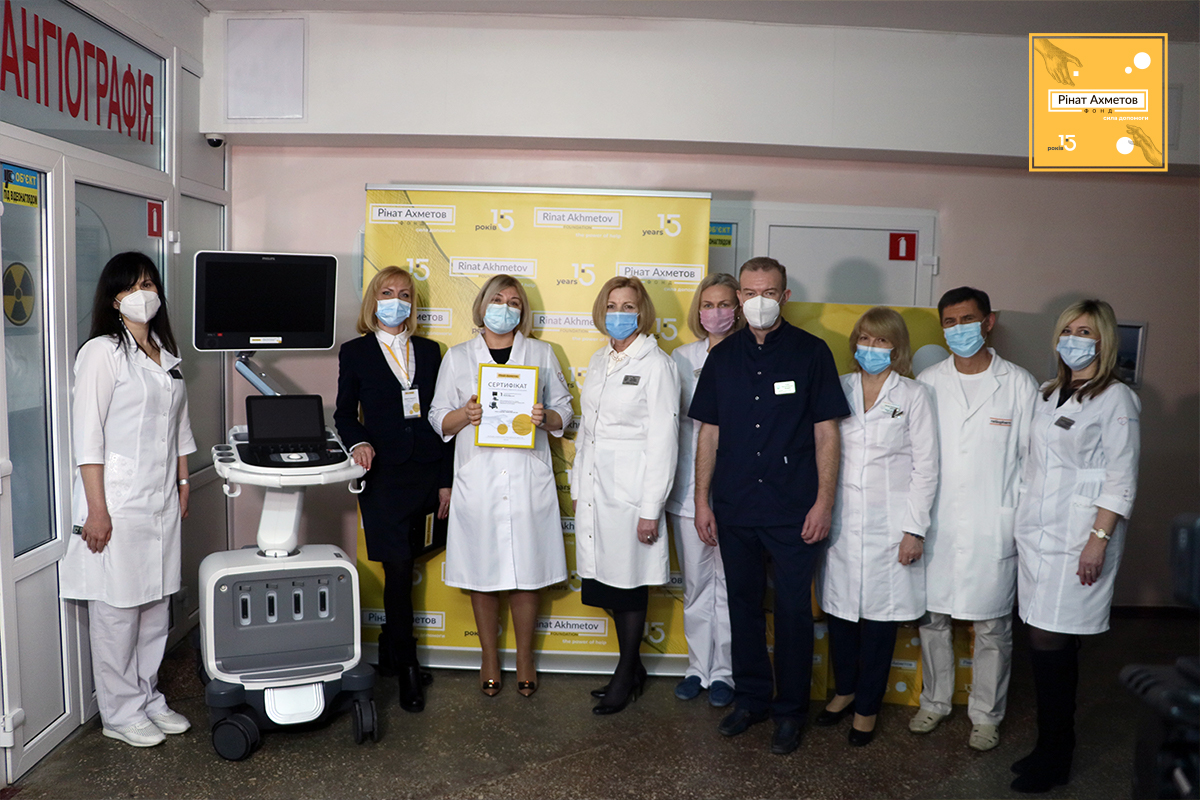 'This is a modern diagnostic equipment that enables us to make the necessary cardioscopy and timely detect thrombosis in the heart chambers. This significantly reduces the examination time, which is especially important today,' explained doctor Andriy Zhadan.
Fighting COVID-19 in Ukraine is a large-scale project of the Foundation created to help save people's lives. It is implemented under the program Rinat Akhmetov – Saving Lives. Earlier, Rinat Akhmetov launched 200 Ambulances for Ukraine, which was was implemented as part of this program. Back then, all regional state medical institutions received 200 special vehicles with state-of-the-art military equipment that can get over off-road conditions within the record time of six months. Moreover, 22 vehicles equiped with ventilators`for newborns were also delivered. This is the largest contribution made by one philanthropist to the state medicine of Ukraine since our country became independent. These days, many of these ambulances are involved in the fight against the coronavirus epidemic.