The Rinat Akhmetov Foundation Jointly with DTEK Group and Metinvest Opened a Logistics Hub in Poland
01.04.2022
The Rinat Akhmetov Foundation together with DTEK Group and Metinvest organized and set up a supply channel in Poland for the supply of humanitarian aid from the European Union to Ukraine.
'Humanitarian aid is purchased in European countries and is delivered to Ukraine by rail. Then food assistance packages are assembled at our distribution centres in Zaporizhzhya and Kryvyi Rih. Today, it is a developed and stable network of logistics centres where food assistance is packed, processed and delivered to people in dire need,' says Oleksandr Vyshniakov, the director of the regional development department of Metinvest Group.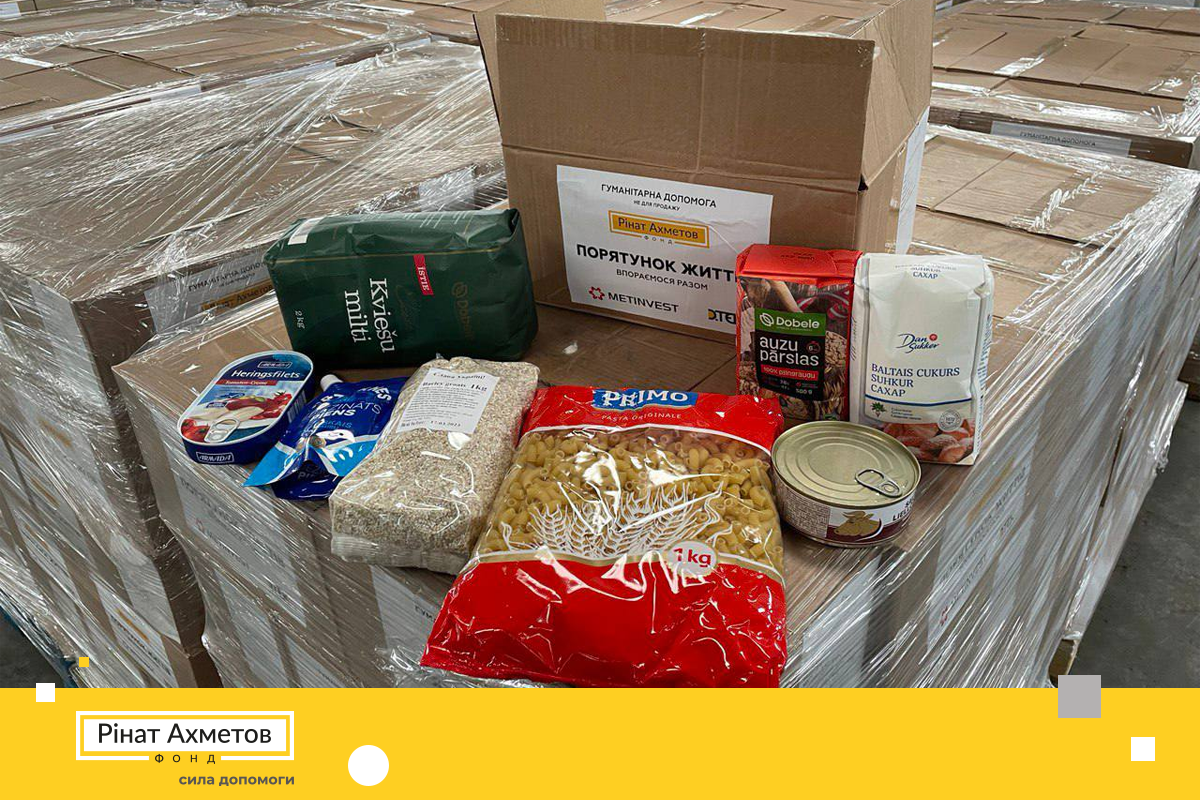 According to him, food packages from the Foundation will also go to residents of Ukraine's regions most affected by the war, as well as to residents of those settlements that are currently on the line of fire.
'The Rinat Akhmetov Foundation purchases foodstuff and forms food assistance packages in the logistics centres. These packages are for people who need them the most. Thanks to the Foundation's comprehensive work jointly with local authorities, towns' mayors, as well as heads of regional state administrations in various regions, we are able to provide the required number of packages for the most vulnerable categories of citizens quickly and efficiently,' said the spokesman.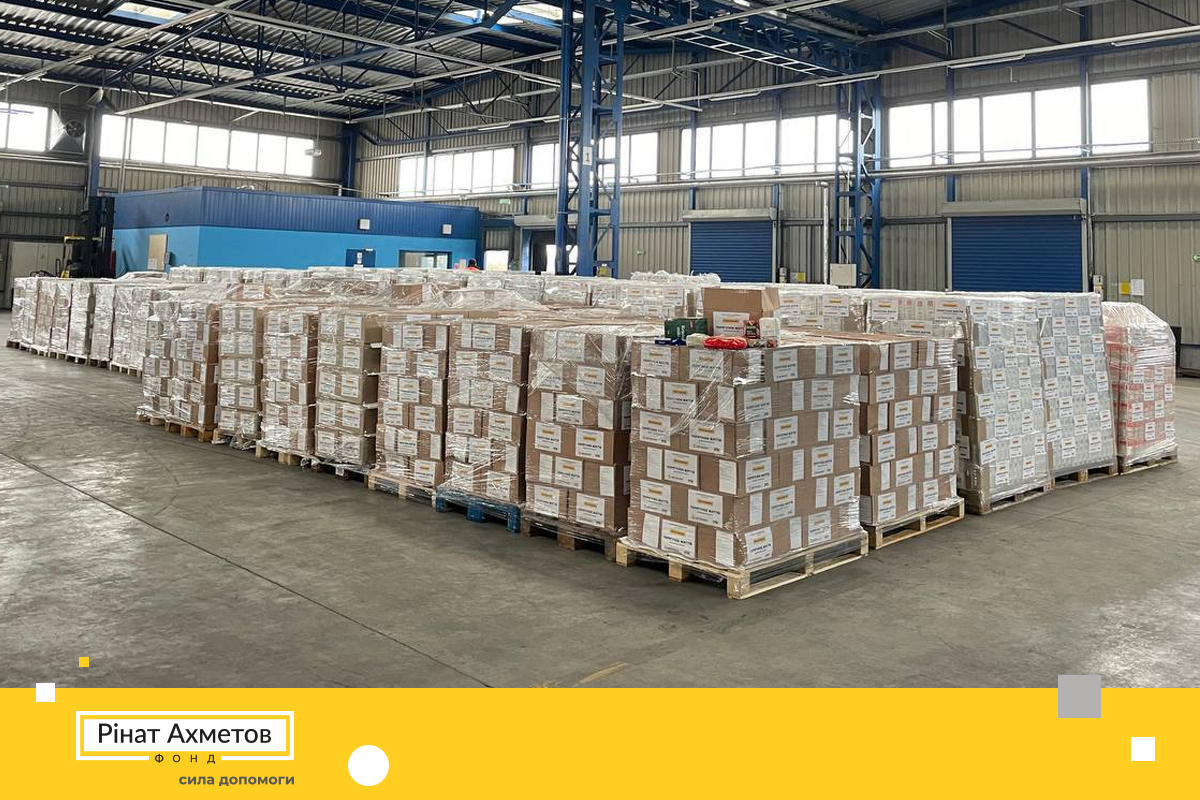 Oleksandr Vyshniakov added that to date 117 tons of food products were delivered from the EU to Ukraine thanks to the hub, and 300 tons more were on the way.
In total, 200,000 Ukrainians will receive food assistance packages from the Foundation.
The assistance is provided under the program Rinat Akhmetov – Saving Lives. During 16 years of its work, the Rinat Akhmetov Foundation helped eight million people survive, three and a half million of them were saved in Donbass.