The Rinat Akhmetov Foundation delivers 300,000 coronavirus rapid tests to Ukraine
31.03.2020
Today, 300,000 rapid tests to detect coronavirus purchased by the Rinat Akhmetov Foundation arrived from China to Boryspil by cargo.
The Rinat Akhmetov Foundation will pass all COVID-19 tests to the Ministry of Health to do testings throughout Ukraine. They were delivered to Ukraine with the support of the Office of the President of Ukraine. This is the largest batch of diagnostic materials within the  of the Foundation's program framework to combat coronavirus in Ukraine. In the near future, the Foundation will pass another 20,000 tests.
"300,000 rapid tests have already been delivered in Boryspil.  The tests along with ventilators were marked as the first priority in the list of medical requirements that the Ministry of Health gave to the Rinat Akhmetov Foundation. Timely testing and identification of patients is one of the main tools in the fight against the epidemic. The Founder of the Foundation set a task to help the country as soon as possible and purchase at least 300,000 tests and at least 200 ventilators. The Foundation managed to solve this difficult task and started delivering tests and equipment within a few days. This is Rinat Akhmetov's contribution to combat the epidemic," Natalia Yemchenko, a member of the Supervisory Board of the Foundation, said.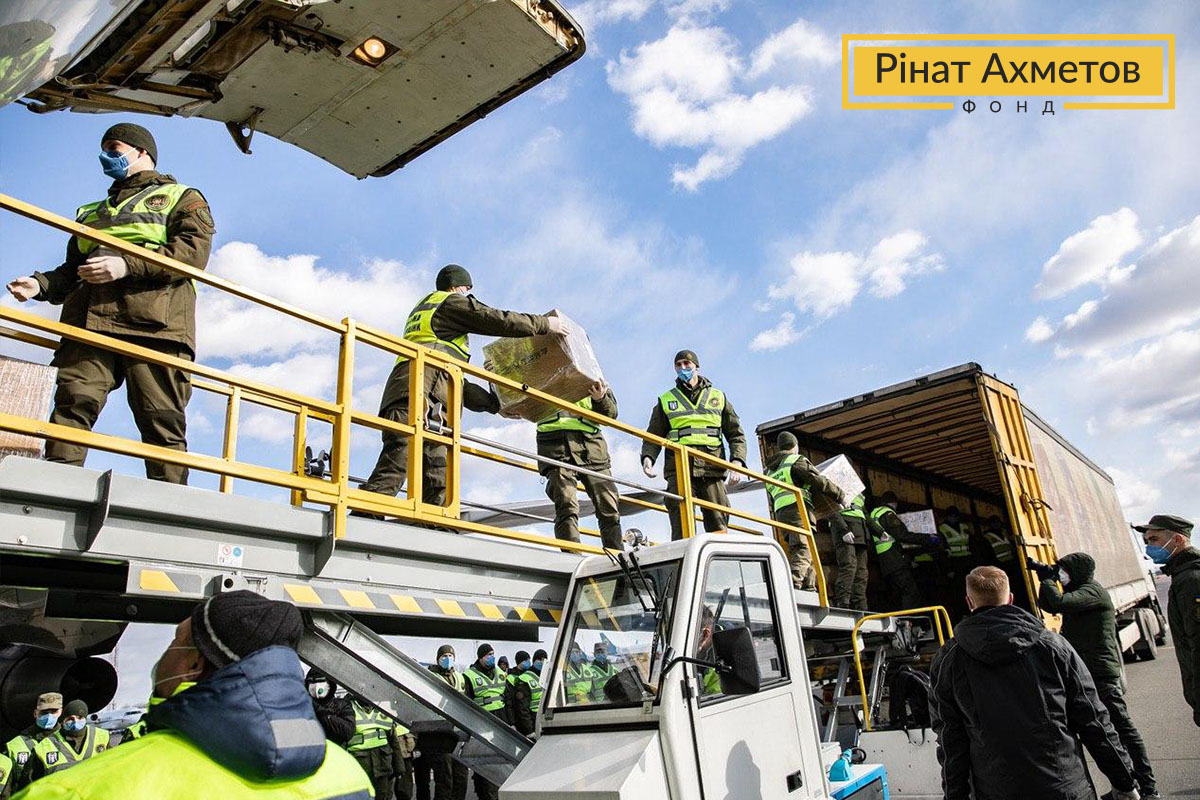 Rinat Akhmetov is financing 300 million UAH to fight COVID-19. To help Ukraine, he combined all the resources: the Charitable Foundation, FC Shakhtar, DTEK, Metinvest and other SCM assets.  In particular, at least 200 artificial ventilators and other equipment to save people will further be purchased. 
Furthermore, the representatives of Rinat Akhmetov's assets joined the Regional Headquarters to fight the coronavirus in Donetsk, Luhansk, Lviv and Ivano-Frankivsk regions,  as well as the SCM Group headquarters in the cities where it is respresented – Zaporizhzhia and Dnipropetrovsk regions. These headquarters have been created on the instructions of the President of Ukraine.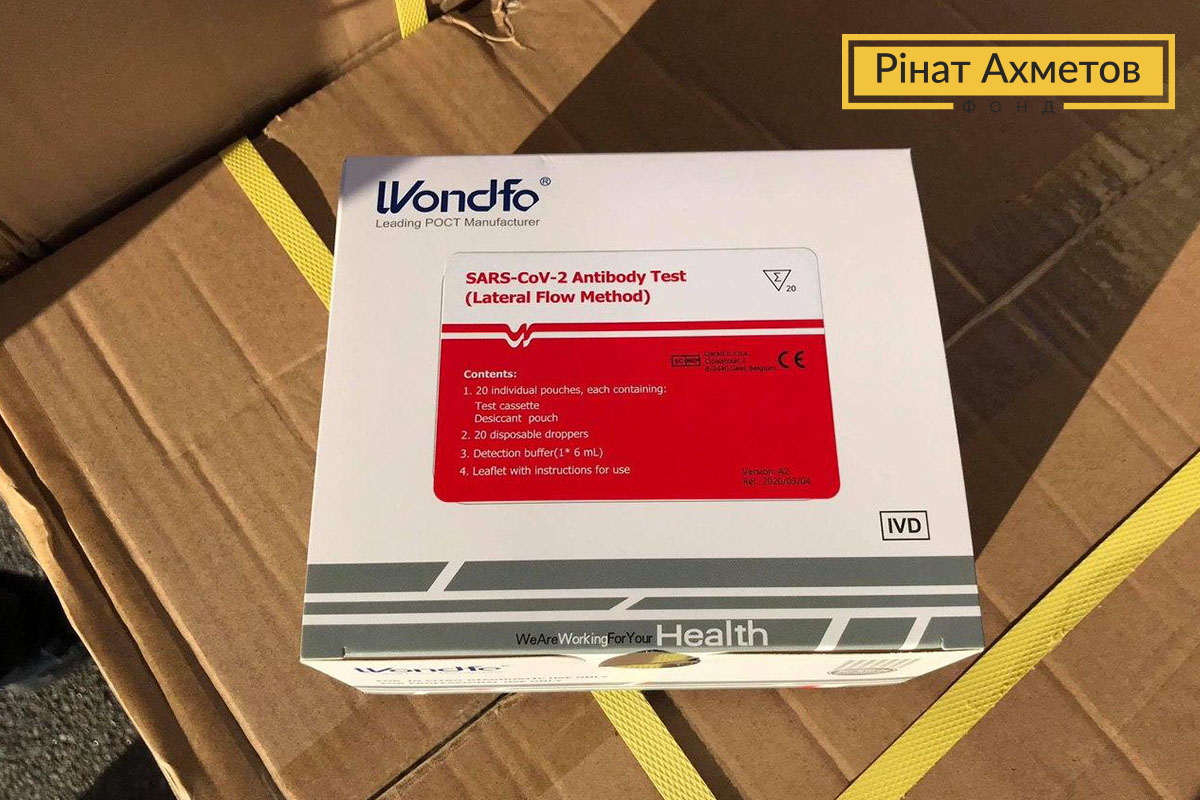 Back in February, Rinat Akhmetov gave directions to the Foundation to be the first in the country to respond to the global threat of a coronavirus pandemic. The equipment to effectively treat the complications caused by COVID-19 – the Swedish SERVO-I UNIVERSAL and SERVO AIR high-end ventilators and oxygen concentrators – has already been purchased and transferred to the Ministry of Health. .
The Foundation also purchased personal protective equipment for Ukrainian doctors: EgoZlin biobag EBV – a unique insulating mobile box to transport infectious patients; EOBO-20 EgoZlin – a protective biological and anti-chemical suit with filter and ventilation set; anti-chemical disposable overalls; infrared thermometers with a laser pointer; multilayer respirators;  protective masks and goggles. 
Another 22 ventilators were installed in neonatal ambulances and transferred by the Foundation to all regions of the country as part of the "200 ambulances for Ukraine" project.   
The Rinat Akhmetov Foundation is also purchasing coronavirus sample analyzers with test cartridges for them.