The Rinat Akhmetov Foundation and Metinvest Provided Over 200,000 Cubic Metres of Oxygen to Mariupol Hospitals
19.02.2021
The Rinat Akhmetov Foundation continues to help the country's doctors save the lives and health of Ukrainian citizens. One of the key elements in the assistance to hub hospitals is the delivery of equipment by the Foundation and businesses of SCM Group. This equipment makes the recovery of patients with severe coronavirus complications possible. Within the framework of the project Fighting COVID-19 in Ukraine, which is being implemented on the initiative of Rinat Akhmetov, 155 ultra-modern oxygen concentrators and over 200 lung ventilators were donated to healthcare facilities in all regions. In Mariupol, almost 700 hospital beds have been provided with access to stationary and mobile oxygen sources.
'The COVID-19 pandemic has led to a sharp surge in the number of patients who need oxygen therapy. This method can significantly shorten the treatment time and reduce the likelihood of complications. For that reason, the Rinat Akhmetov Foundation and Metinvest supply oxygen cylinders to six hospitals with Covid departments, within the framework of the project Fighting COVID-19 in Ukraine. Last year alone, healthcare facilities in Mariupol received 206,000 cubic metres of this healthful gas. In January, Ilyich Iron and Steel Works of Metinvest Group shipped more than 32,000 cubic meters of oxygen in 5,384 cylinders to municipal healthcare facilities of Mariupol,' said Yuliia Yershova, Chief Communications Officer of the Rinat Akhmetov Foundation.
According to the official statistics, the number of patients who have overcome the disease is growing in Mariupol – 93% of those infected with COVID-19 have recovered. According to doctors, oxygen therapy contributes to this. Now every patient who needs oxygen therapy receives it, but a year ago, when the pandemic was just beginning, doctors had to choose and the situation was different.
'It was the worst thing when doctors had to choose whom to provide with oxygen and whom to leave out. I would not want this to happen again in my practice,' says therapist Daria Yezhelenko. She is in charge of the admission department of Mariupol Municipal Hospital No. 9. Up to one hundred coronavirus patients simultaneously stay in the healthcare facility. Many of them cannot breathe properly, and only modern equipment can save them. Now, there is no shortage in either the equipment or oxygen.'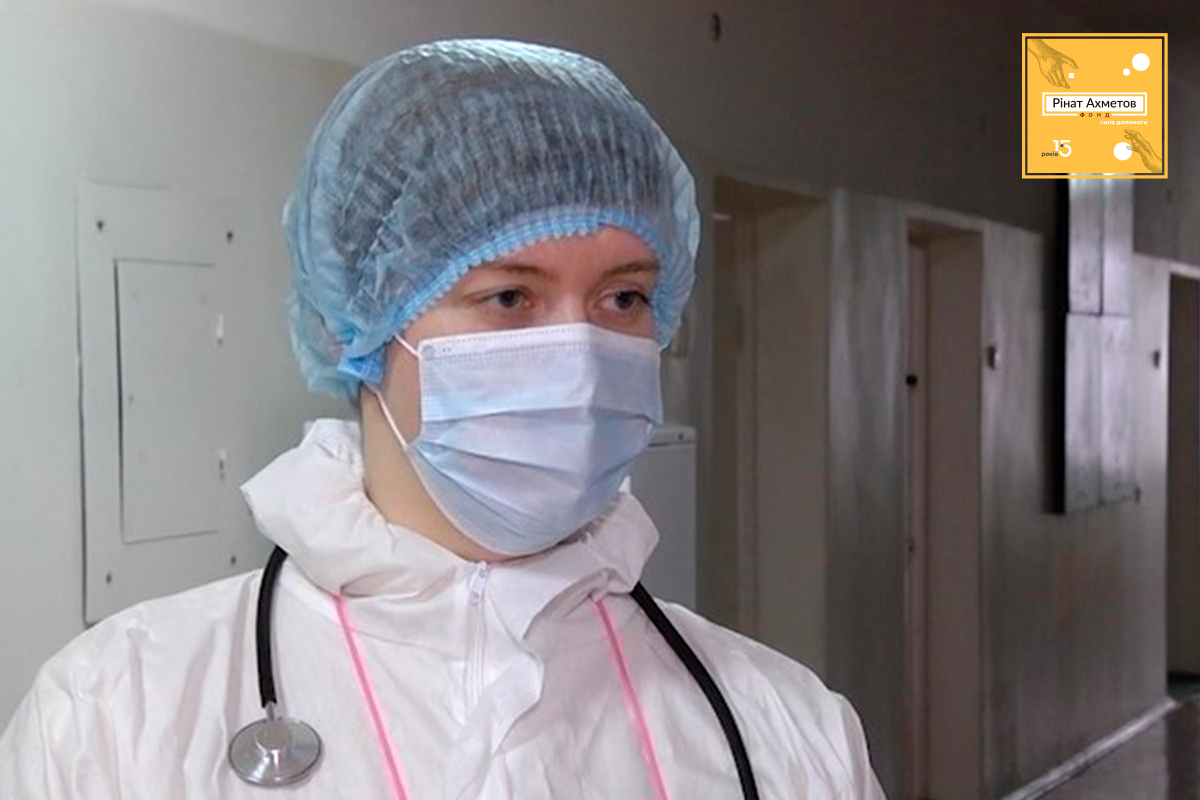 'I had a terrible temperature and the pills did not help. I was in a coma,' says patient Anatoliy Shamilo. He fell ill during the New Year holidays and ended up in the intensive care unit. Oxygen supply line was laid up to his bed and his condition stabilized. 'I feel better by 50 percent,' the patient says.
Olha Kolomoichenko has completed her treatment course. She fought for her life for almost three weeks.
'I have diabetes plus Covid. I was just dying. Many thanks to the excellent staff, doctors and nurses, for saving us,' the woman said. She is sure that she survived thanks to oxygen: 'I was just suffocating. If there had been no oxygen, I would not be alive now. Many thanks to Rinat Akhmetov. He is a great man and I am grateful to him. He saves the lives of ordinary people.'
General Director of Ilyich Iron and Steel Works Taras Shevchenko is confident that the joint efforts of the business and the city will continue to provide high-quality treatment for Mariupol residents.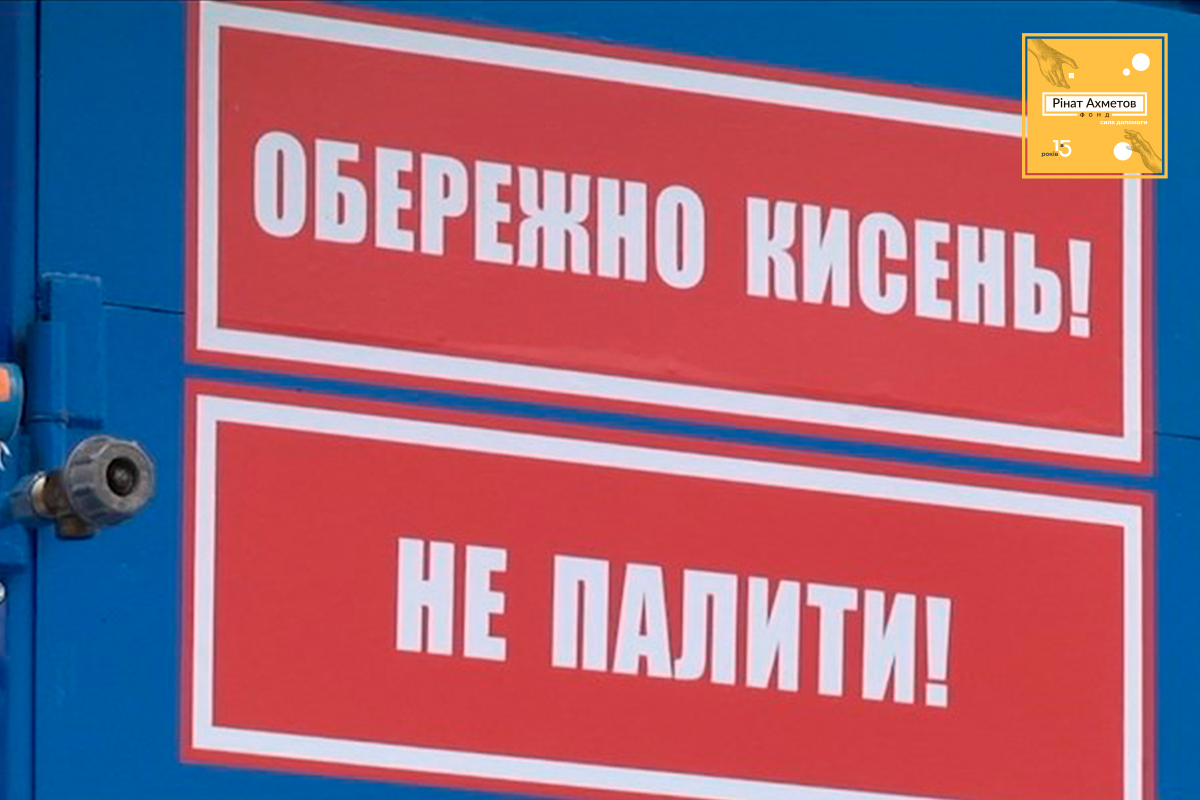 'We are doing everything we can to help doctors save lives. We not only install new oxygen connection points, but also provide hospitals with vital oxygen in full. I am convinced that together we will be able to contain the spread of COVID-19,' Taras Shevchenko said.
Fighting COVID-19 in Ukraine is a large-scale project run by the Foundation and meant to help the country save people's lives. It is being implemented under the Foundation's program Rinat Akhmetov – Saving Lives. Earlier, by personal decision of Rinat Akhmetov, the project 200 Ambulances for Ukraine was implemented within the framework of this program. Then, in a record short time of just six months, public healthcare facilities in all regions received 200 special vehicles capable of driving in off-road conditions and carrying on board the most modern equipment. Twenty-two out of those 200 vehicles are fitted out with lung ventilation devices for new-borns. This is the largest contribution of one philanthropist to the public healthcare sector of Ukraine in the history of our country's independence. Today, many of these ambulances are involved in the fight against the epidemic in all regions.