The Rinat Akhmetov Foundation helped restore hearing to little Vova from Kharkiv
02.11.2020
Rinat Akhmetov for Children. I Can Hear Now is a project that continues to help children with hearing problems. It makes it possible for babies receive highly sensitive hearing aids. Over 190 such devices have been installed so far.
A three-year-old toddler Vova from Kharkiv was one of the project participants. Now the boy almost does not differ from his peers. Therefore, it is difficult to imagine that he was born prematurely and weighed 750 grams. The doctors were quite pessimistic, but the parents began to fight for their son's health.
"There were no assurances that the child would hear, see, walk, live independently. But we have seen that he is eager to live, develop and make progress. Every step was hard. It is drudgery," Marharyta Koroliuk, the boy's mother, said.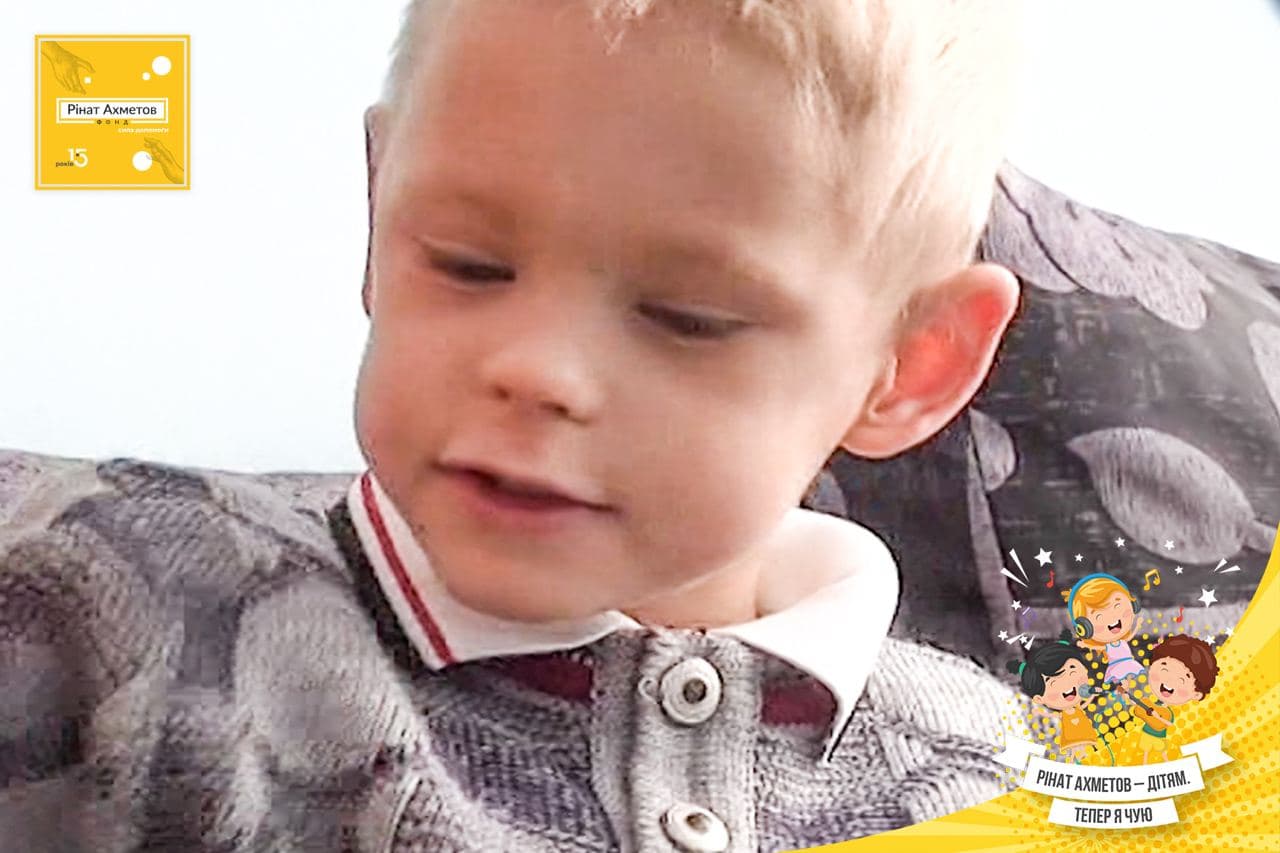 The child was progressing very well, but there was another problem – doctors diagnosed sensorineural (type 3). Specialists say that only timely hearing replacement can help in this situation.
"The most modern hearing aids which will allow to hear surrounding sounds clearly are used in hearing care for children. They help encourage speech and catch up with peers," Viktoriia Smirnova, a sign language therapist, said.
But the family did not have the opportunity to purchase expensive modern devices. Mum looks after the son and a little daughter. Only dad has a job. The Rinat Akhmetov Foundation supports us, too.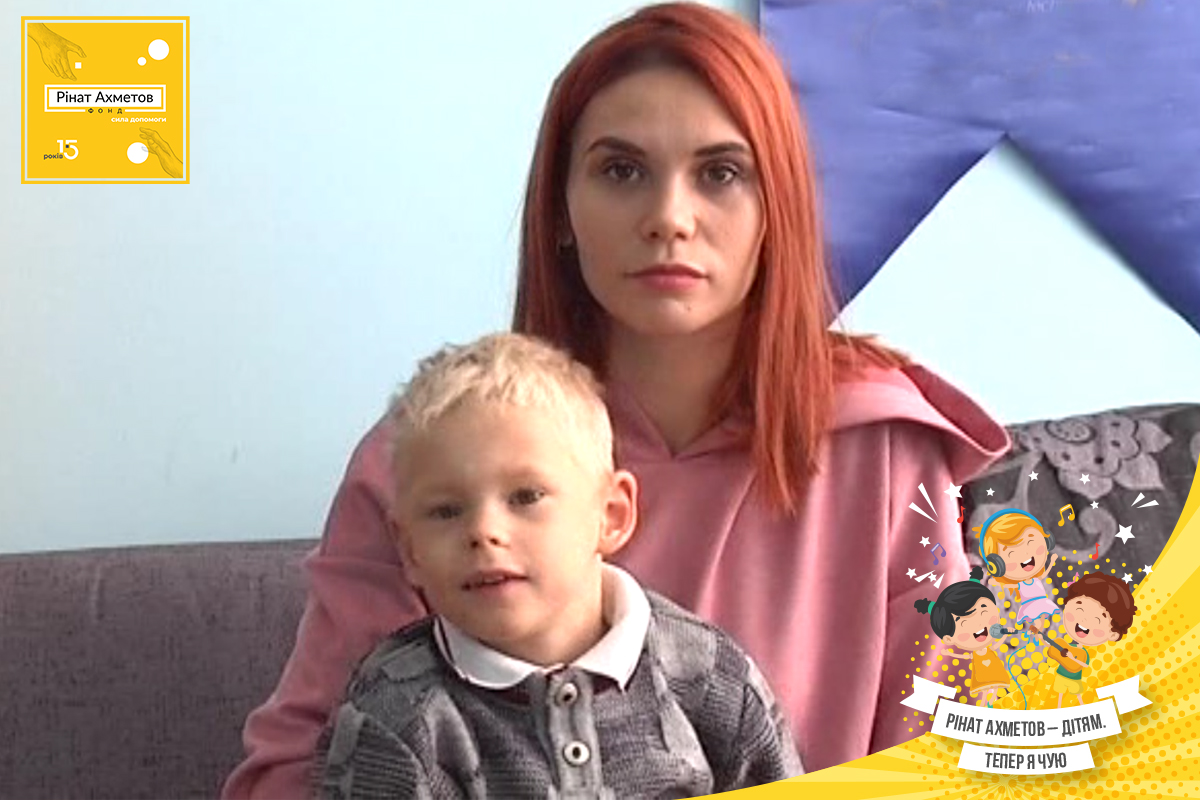 "Thank you very much to Rinat Leonidovich for helping me buy hearing aids for my boy. My husband is looking forward to waiting. He would like to hear the word "dad", because these are probably the most important words," Marharyta Koroliuk expressed her gratitude.
Parents will have to work hard to adapt their children. However, they are confident that everything will work out fine.