The Rinat Akhmetov Foundation Helps Doctors Gain New Knowledge to Fight COVID-19
05.04.2021
The Rinat Akhmetov Foundation together with the Ministry of Health and the Association of Anaesthesiologists of Ukraine have held three online conferences for doctors who are fighting the coronavirus epidemic. Almost 8,000 healthcare professionals from all over Ukraine attended these conferences.
One of them is Bohdan Melnyk, the head of the 1st infectious diseases department of Kyiv Municipal Hospital No. 17. According to the doctor, such conferences are extremely important today.
'Self-education of doctors raises the survival rate of their every patient of any category. The situation with the coronavirus is like a war for us. And we must win this war,' says Bohdan Melnyk.
Serhiy Dubrov, the President of the Association of Anaesthesiologists of Ukraine, is one of the leading experts of the online conferences. He is convinced that the exchange of experiences is especially important for doctors in the fight against the epidemic of the new disease. This is far not the only help from the Rinat Akhmetov Foundation to the Ukrainian healthcare system.
'A multidisciplinary approach enables the attendees that is the doctors who participate in this conference, to learn some effective and efficient methods from real-life specialists: what to do when treating COVID-19 patients and how to best do it. I travel around Ukraine quite a lot, and can see that almost every healthcare facility has a lung ventilator. Many hospitals also received personal protective equipment and rapid tests as a donation from the Rinat Akhmetov Foundation. This help is enormous and the entire healthcare community is grateful to the Foundation for this,' commented Serhiy Dubrov.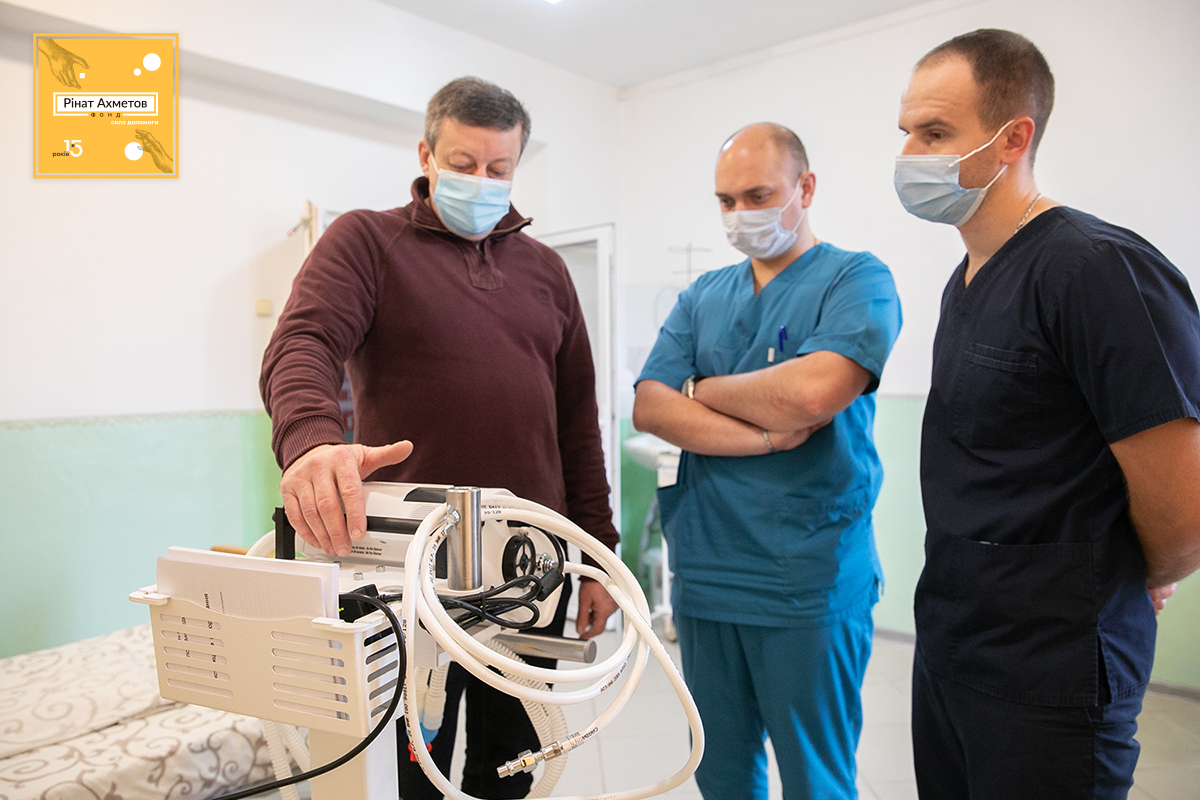 Since the beginning of the pandemic, 505 hospitals in 203 locations have received assistance from the Rinat Akhmetov Foundation for treatment of patients with COVID-19 and pneumonia. This is the largest, most systematic and widest scale private initiative aimed at helping public healthcare facilities in the fight against the coronavirus.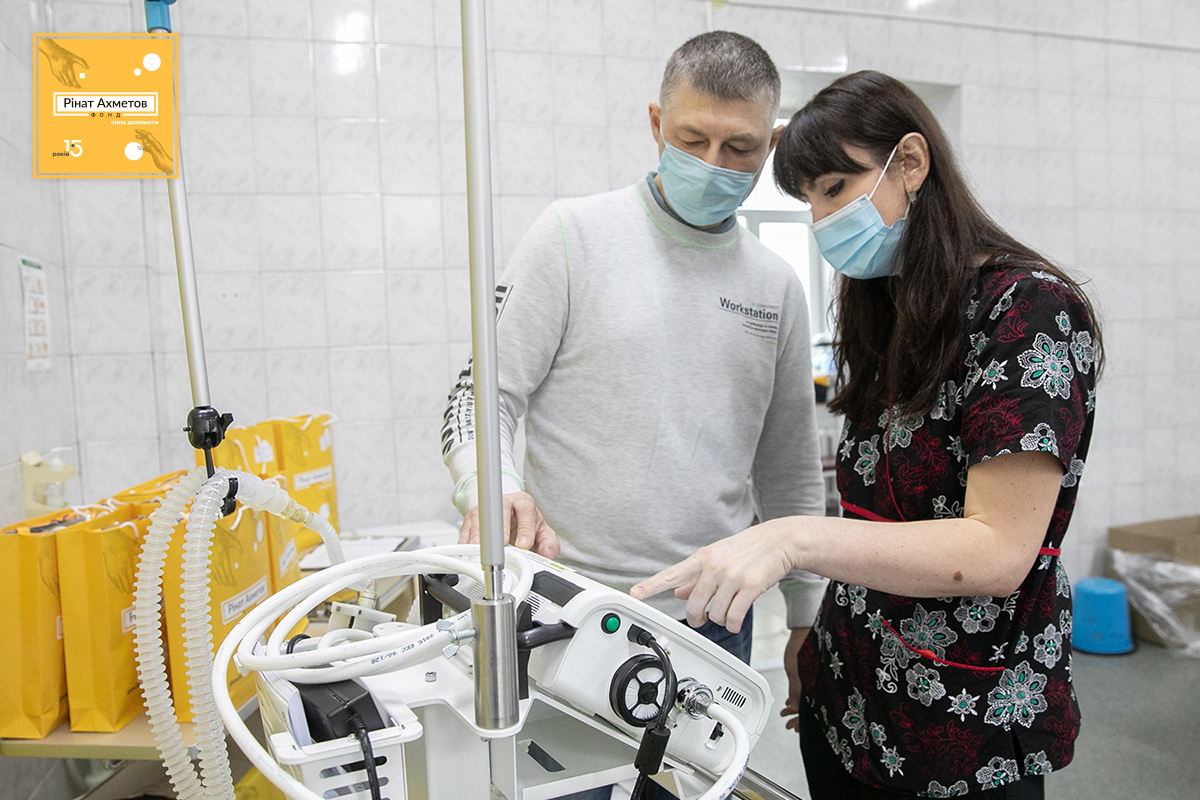 'We communicate quite extensively with doctors all over the country, hold seminars for them, and train them how to work with the new equipment. Doctors tell us that the equipment that the Rinat Akhmetov Foundation provided to public hospitals came just in time. Already now, it helps save the lives of hundreds of thousands of Ukrainians, and will continue to operate for a long time to save people both during the pandemic and after it ends,' said Yuliia Yershova, Chief Communications Officer of the Foundation.
The online conferences are part of the Foundation's large-scale project Fighting COVID-19 in Ukraine. Within its framework, public hub hospitals in all regions received 155 oxygen concentrators, 337,000 rapid COVID-19 tests, more than 200,000 units of personal protective equipment and consumables. Access to stationary and mobile oxygen sources was provided for 633 hospital beds in the regions. The key element of the Foundation's assistance was the delivery of 200 lung ventilators. This is the largest supply of such equipment in Ukraine during the pandemic.