The Rinat Akhmetov Foundation Takes Children from Donbass to Peaceful Summer
19.07.2021
A new season of the project Rinat Akhmetov for Children. Peaceful Summer has got underway in the sanatorium Perlyna Donechchyny in Sviatohirsk. This year, its participants will be more than 100 persons.
'The project Rinat Akhmetov for Children. Peaceful Summer commenced in 2015. Since then, almost 4,500 children from Donbass have gone through health improvement programs during their summer holidays. Back in 2015, it became clear that children living amid the armed conflict need psychological rehabilitation. Huge stress, shock and horror they experienced could not go unnoticed, leaving a mark in their souls. Psychologists of the Rinat Akhmetov Foundation began to sound the alarm: if children are not relieved from the burden of their negative experiences, all this will manifest itself in the form of neuroses and psychosomatic diseases in the future. This is how the project Rinat Akhmetov for Children. Peaceful Summer appeared. The main task of the project is to help children and adolescents overcome the fear of constant shelling, release this burden and move forward. In this project, children get help from experienced psychologists who have passed the training course War Trauma organized by the Rinat Akhmetov Foundation,' said Yuliia Yershova, Chief Communications Officer of the Foundation.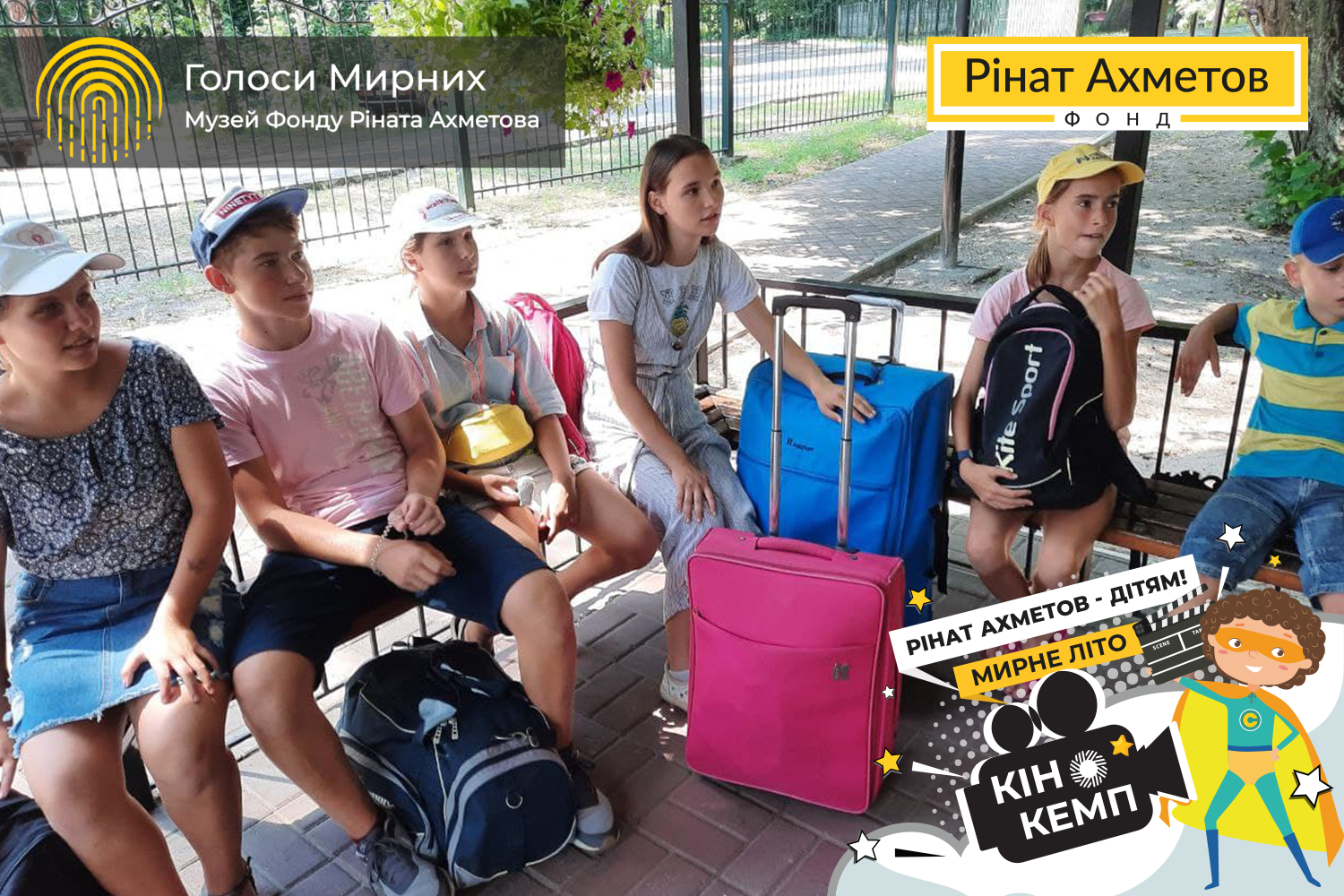 Kateryna Vepro is one of the psychologists trained by the Foundation. According to her, to date, one way or another, all civilians in Donbass have faced such a problem as the war trauma. Children, in the first place.
'Each of them is traumatized differently because everyone has a different psychic setup, reaction and attitude to events. But if a person has no experience of living in the cellar, experience of their house been destroyed, this does not mean that he or she is less injured than the one who lived in the cellar. He or she lost something on their own level, and their lives changed. For them, it is also about stress and trauma. Therefore, I would not speak so much about an experience that a person has lived through, but rather about the ability to cope with it mentally or psychologically. Being in the same place, you and I will be differently traumatized by the same event. From my point of view, all civilians received certain mental injuries. Someone is ready to face it, while others are not ready. People hid and lived in basements and cellars because of the threat of losing their lives. That was how people saved their lives, in various ways, who found what ways, who had what opportunities. But they lived through the same fear,' says the psychologist.
This year one of the novelties of the project Rinat Akhmetov for Children. Peaceful Summer will be the Movie Camp initiative. The participants will learn to film video stories, take interviews, will learn some screenwriting and acting skills, and master basic speech technique exercises. They will also learn some skills from such professions as a cameraman, a director, a producer, a presenter, and a video blogger. And most importantly, they will be able to shoot a story about how the events in Donbass changed their lives. Along with the psychologists' support during the project, this will help children overcome self-doubt and share their fears. Young participants willingly voice their expectations.
'I expect to get new impressions from the Peaceful Summer. I want to make new friends,' said schoolgirl Hanna.
Thirteen-year-old Eva seconded Hanna's words.
'I expect only the best,' the girl said.
The participants of the project are 8-14 years old children from low-income and socially vulnerable families, children from foster families, family-type orphanages from Donetsk and Luhansk regions, children living in the territory not controlled by the Ukrainian government and living in the "grey zone", as well as internally displaced children.