Assistance to Ukraine: the Rinat Akhmetov Foundation will supply the largest batch of up-to-date ventilators to doctors
04.06.2020
The Rinat Akhmetov Foundation is making arrangements to transfer the largest batch of ventilators to Ukrainian doctors. The first 22 out of 200 ventilators will be delivered to state healthcare institutions at the earliest possible date. The coronavirus epidemic has shown that this particular medical equipment is widely sought after both in Ukraine and abroad.
"The Rinat Akhmetov Foundation did almost the impossible since the search for the ventilators was initiated all over the world. This is hi-end or, in other words, expert (as the doctors say) intensive care equipment. Such devices will be relevant years from now. They are necessary to help and save seriously ill patients with various diagnoses throughout Ukraine. It was not an easy task, but the Foundation coped with this challenge with dignity," Natalya Yemchenko, member of the Supervisory Board of the Foundation, said.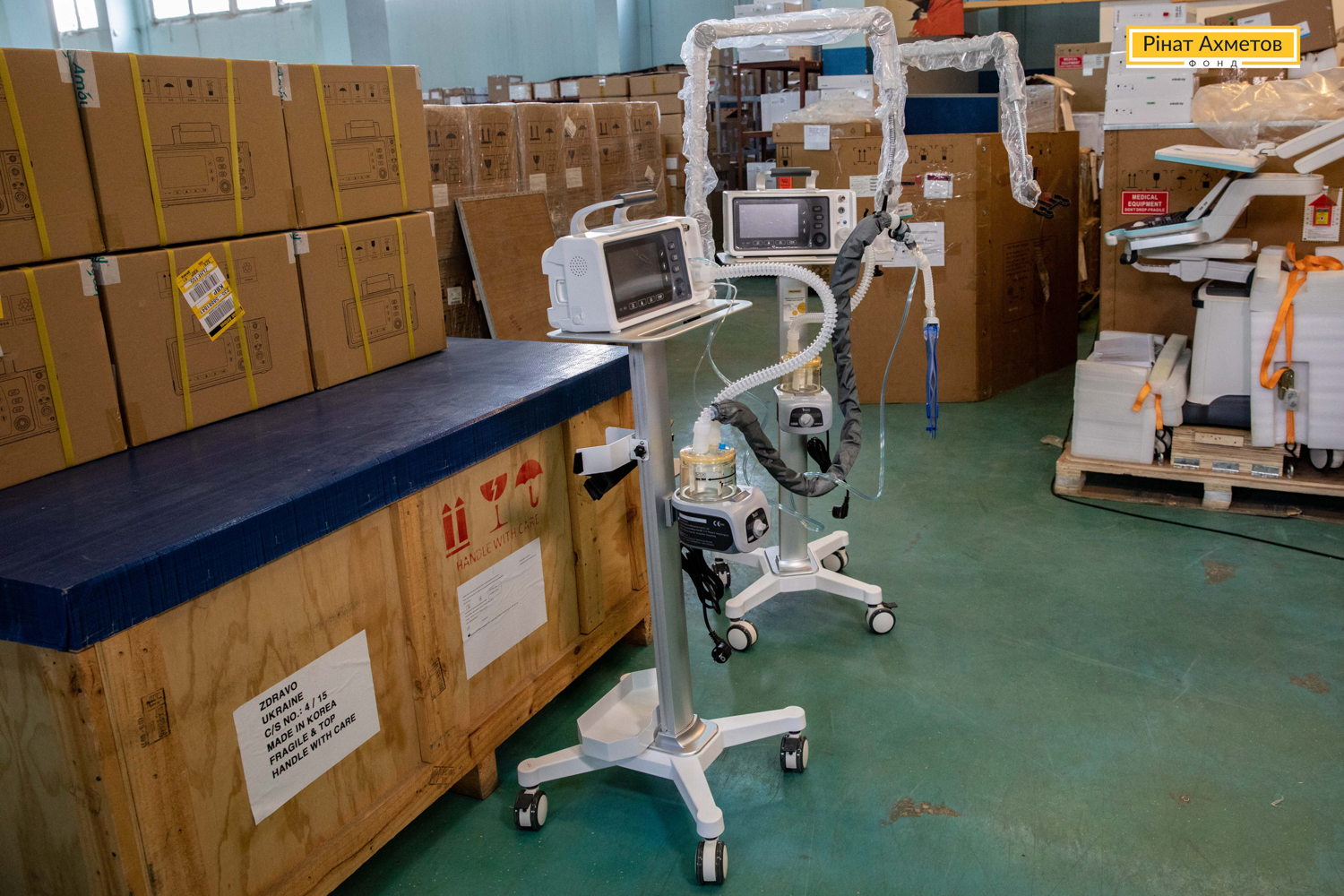 The ventilators that the Rinat Akhmetov Foundation is transfering to state healthcare institutions can be used to provide assistance in various emergency situations. This model is suitable for adults, children and babies.
"This is a mobile device intended for seriously ill patients. It is small and quite light. It can work with both oxygen cylinders and a full-fledged hospital oxygen system. That is, a patient can be delivered to the hospital, switched to the central oxygen administration and not be disconnected from the ventilator," service engineer Andrii Podlіnov said.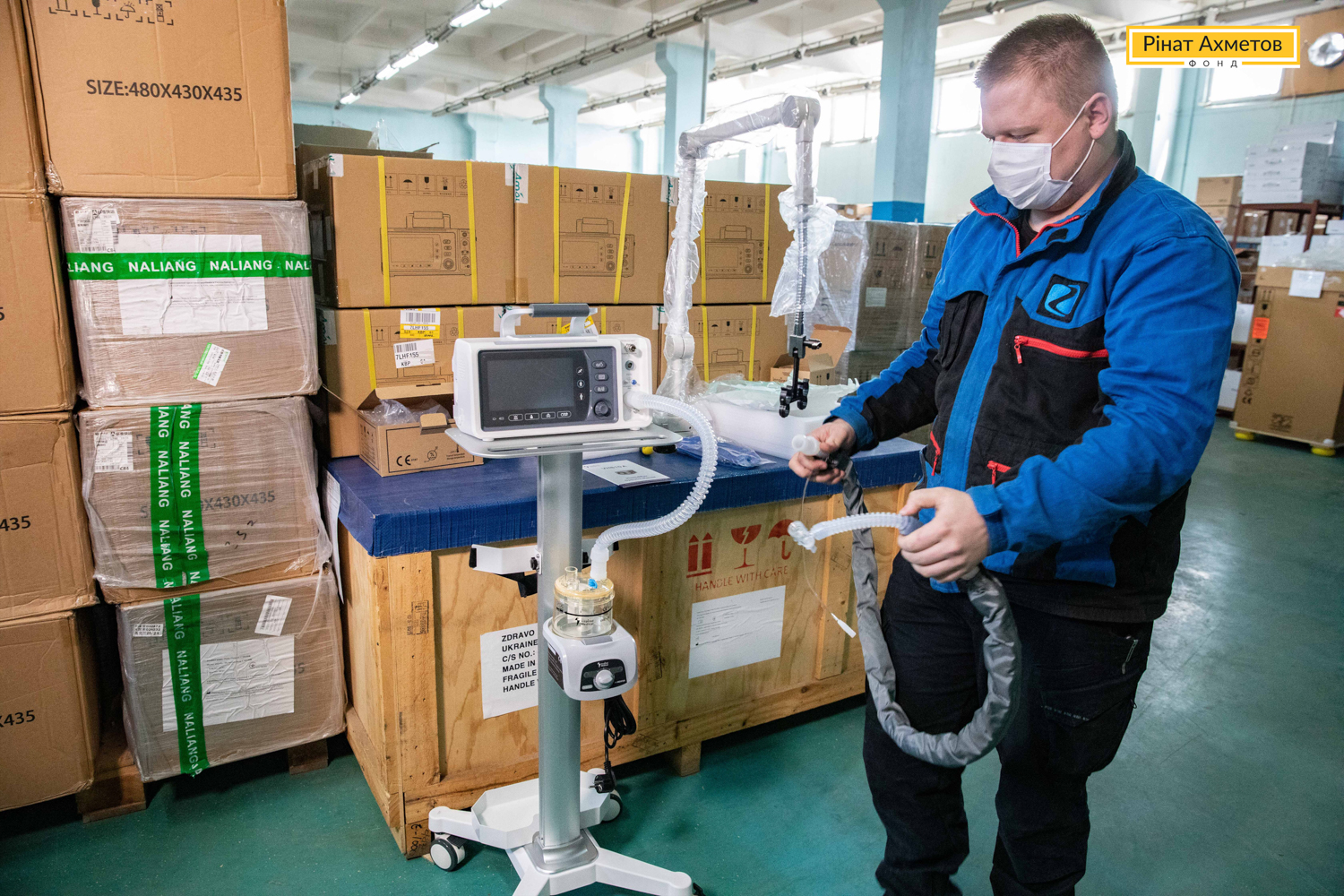 He explained that another distinctive feature of this model is that it has a wide range of operating modes.
"Not all ventilators of this type have so many modes. A standard ventilator has 5-8 modes while this model has 16 modes. Thus, a medical professional will be able to choose the appropriate and most correct method of therapy. However, the device practically does not require manual intervention. A large number of preinstallations make it possible to run it and connect the patient almost instantly," the specialist said.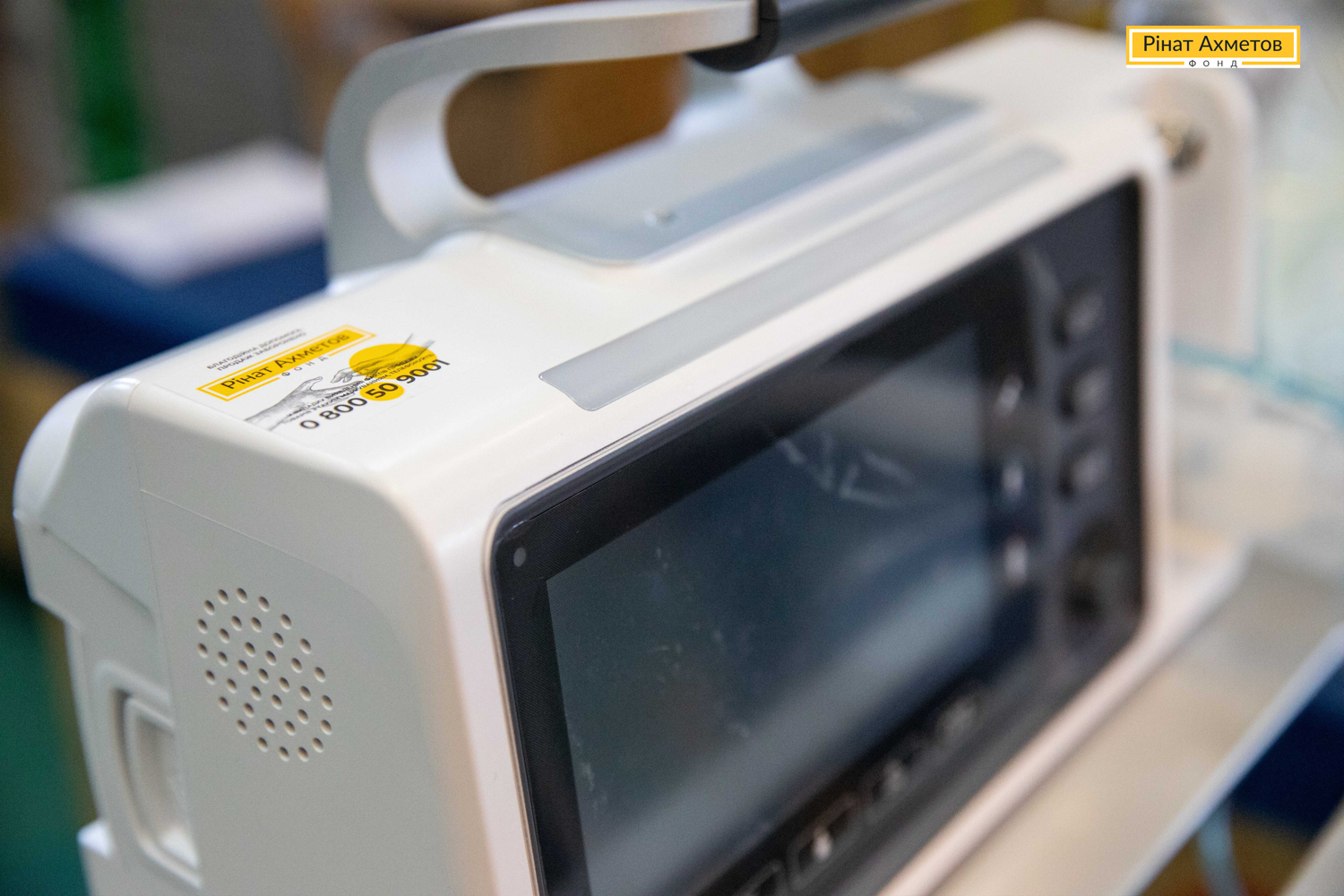 The ventilators delivered by the Rinat Akhmetov Foundation are hi-end intensive care equipment, which is generally used in the world. This ensures that the purchased ventilators can be used immediately after installation. That is very important at the time of the epidemic, when saving a life is a matter of right here, right now. This is the first time that ventilators of this class are delivered to many hospitals throughout Ukraine.
Learn more about the Rinat Akhmetov Foundation's assistance in Ukraine to fight the coronavirus here.