60 days of war: aid from the Rinat Akhmetov Foundation covered 940,000 residents of Ukraine
25.04.2022
Full-scale war in Ukraine lasts more than 60 days. All this time, the Rinat Akhmetov Foundation has been directing its efforts to help people, first of all, temporarily displaced persons and the most vulnerable categories of the population.
In 60 days of the war, the Foundation provided more than 540,000 units of medicines, more than 60,000 blood containers and more than 130,000 food packages to the people of Ukraine. During this time, the Fund's humanitarian aid covered 940,000 people.
In 60 days, the hotline of the Rinat Akhmetov Foundation received more than 18,000 calls.
The Foundation also provides psychological support: emergency psychological assistance points operate in Zaporizhzhia for evacuees from Mariupol and Volnovakha.
Since 2014, the Museum of Civilian Voices of the Rinat Akhmetov Foundation has been collecting the world's largest archive of stories of civilians affected by the war. The Museum's archive is not only a source of first-hand evidence, but also a psychotherapeutic project for people who have experienced the trauma of war.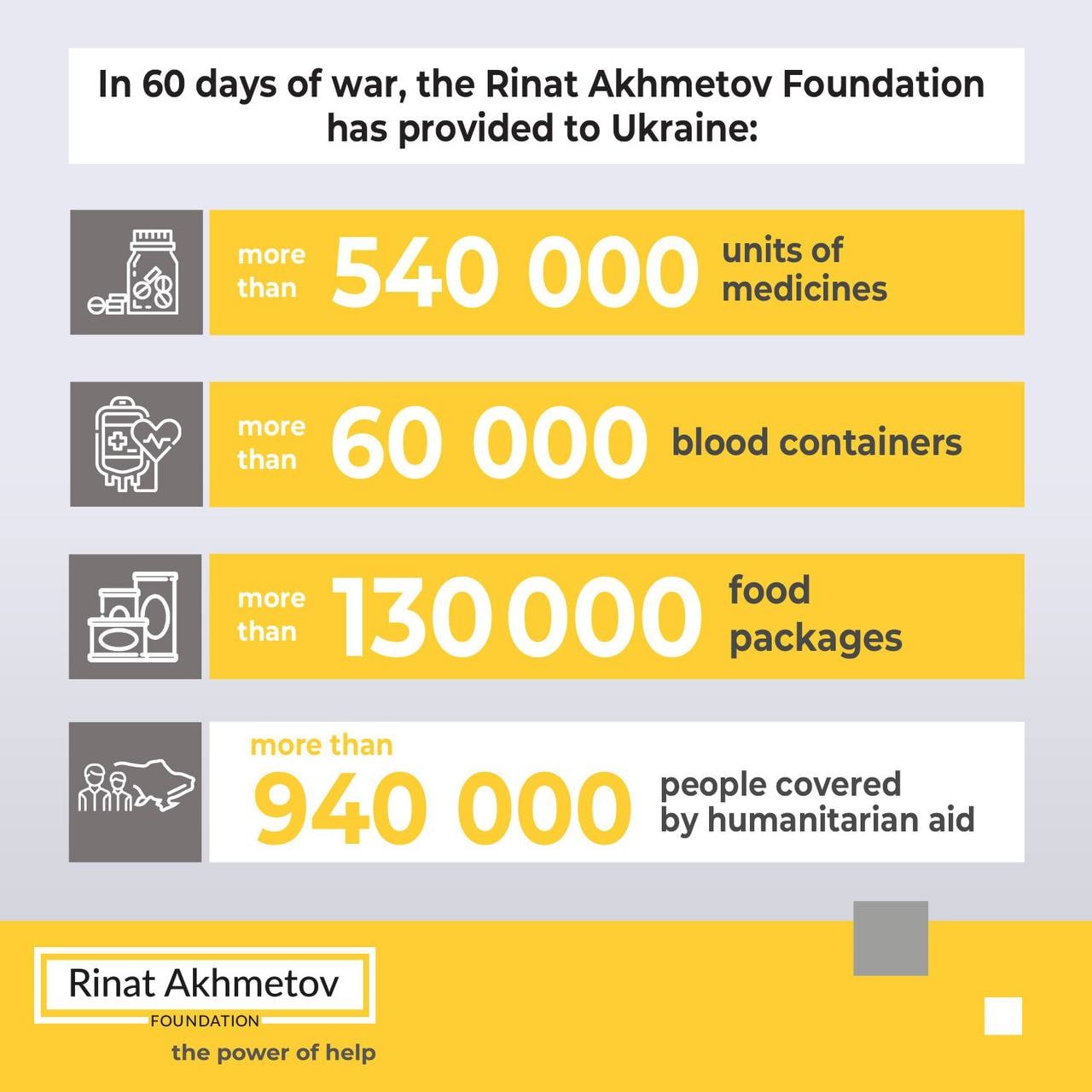 The aid is provided under the program "Rinat Akhmetov - Saving Lives". Over 16 years of operation, the Rinat Akhmetov Foundation has helped 8 million people survive, of which 3.5 million were saved in Donbass.