Program Rinat Akhmetov to Children. Say No to Orphanhood! Timeline of achievements
22.07.2020
The Rinat Akhmetov Foundation has turned 15 Those were years of very important and necessary work. The Foundation has always tried to be a headliner and has undertaken the most ambitious and very difficult tasks the Ukrainian society had to deal with. One of them is to help young orphans find a new family and have the right to a better life. This work has been carried out by the program Rinat Akhmetov to Children. Say No to Orphanhood! for more than ten years. This is one of the longest and most extensive programs of the Foundation. Earlier, more than 10,000 children were looking for a new family, and the number of adopted children barely reached 3000. Now we have a radically opposite situation: 4865 children are waiting for their parents, and 9544 have already found their families! And this is the main goal and mission of the Rinat Akhmetov Foundation, that every child has its own family.
The Foundation constantly finds new ways to implement this goal, uses media brands and new opportunities to make every Ukrainian not indifferent to the problems of orphanhood. It also attracts other powerful organizations. The most long-lasting of them were the tandems with All - Ukrainian NGO Magnolia and FC Shakhtar.
At first, Shakhtar became an information partner, and in 2010, charity and sport were united for the first time in Ukraine to achieve common goals — that is, to promote national adoption and family values. At the presentation of the joint project launched by the Rinat Akhmetov Foundation and FC Shakhtar, called Say No to Orphanhood!", the football player Rustam Khudzhamov told the story of his family. In January of that year, he and his wife Stella adopted a child.
At the same time, a joint animated video was released, which was demonstrated at FC Shakhtar matches on Football TV, on large led screens of supermarket chains.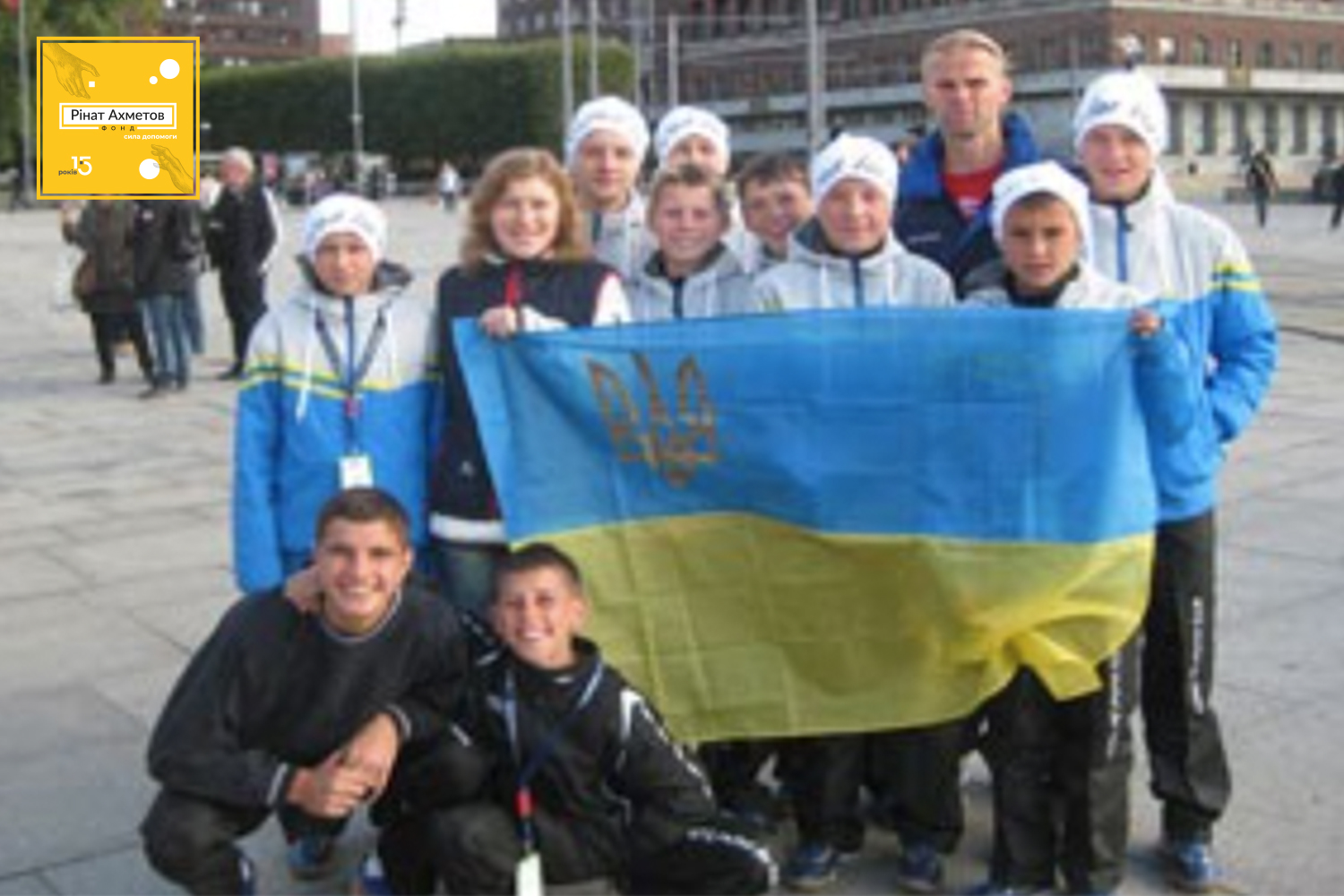 In October 2012, Oslo hosted Uniting for Peace (international football tournament) among children aged 12-14, who are deprived of parental care. Our country was represented by the winners of the final of national qualifying competitions for the first time at the tournament – pupils of Tulchynsk Boarding School, who won the bronze medals.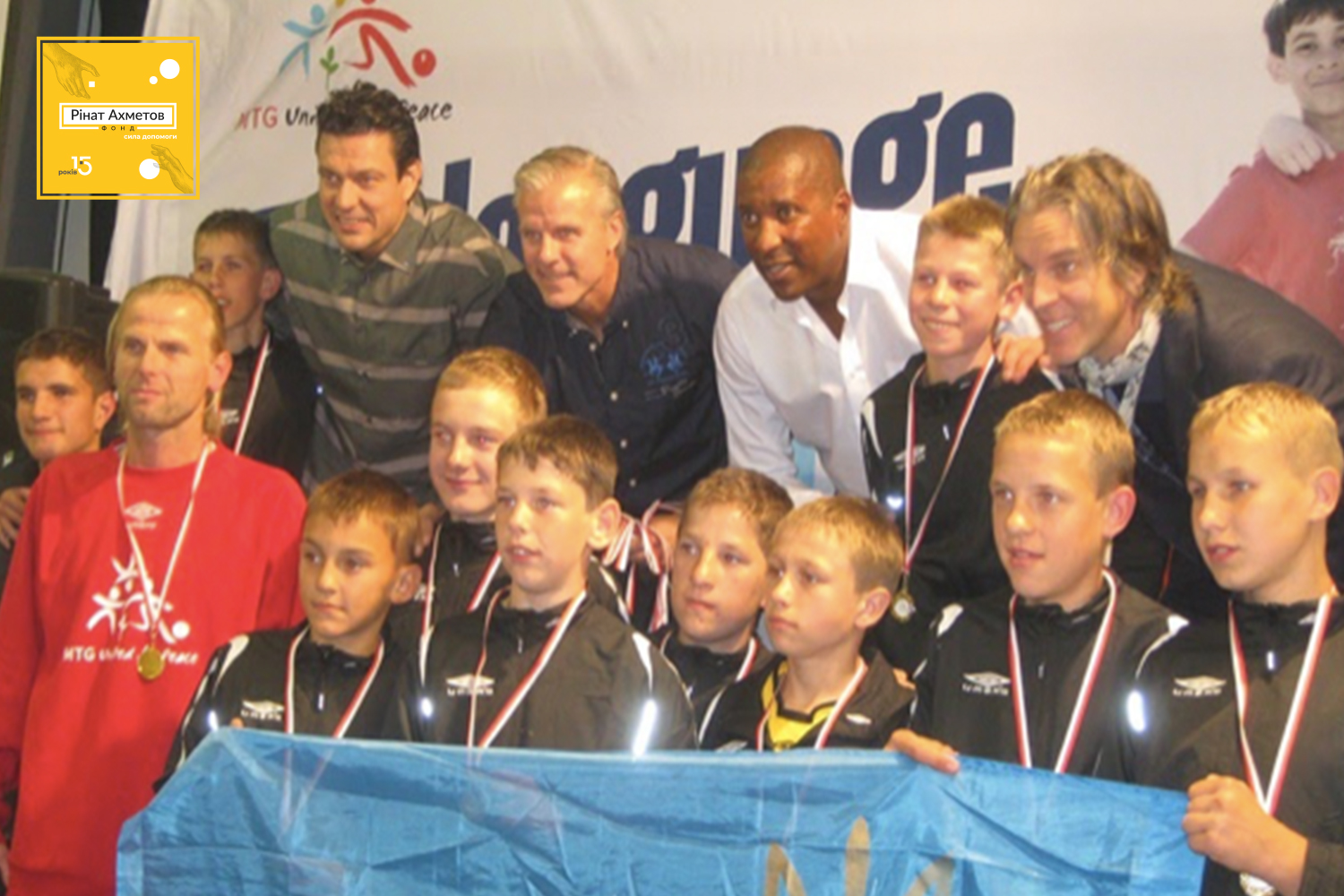 At the annual ECA Awards 2012 in Geneva, FC Shakhtar received the award for Say No to Orphanhood! as the Best Social Project. And this is not surprising! As part of the project, the Donetsk football players visited many boarding schools, orphanages with gifts for children and financial assistance.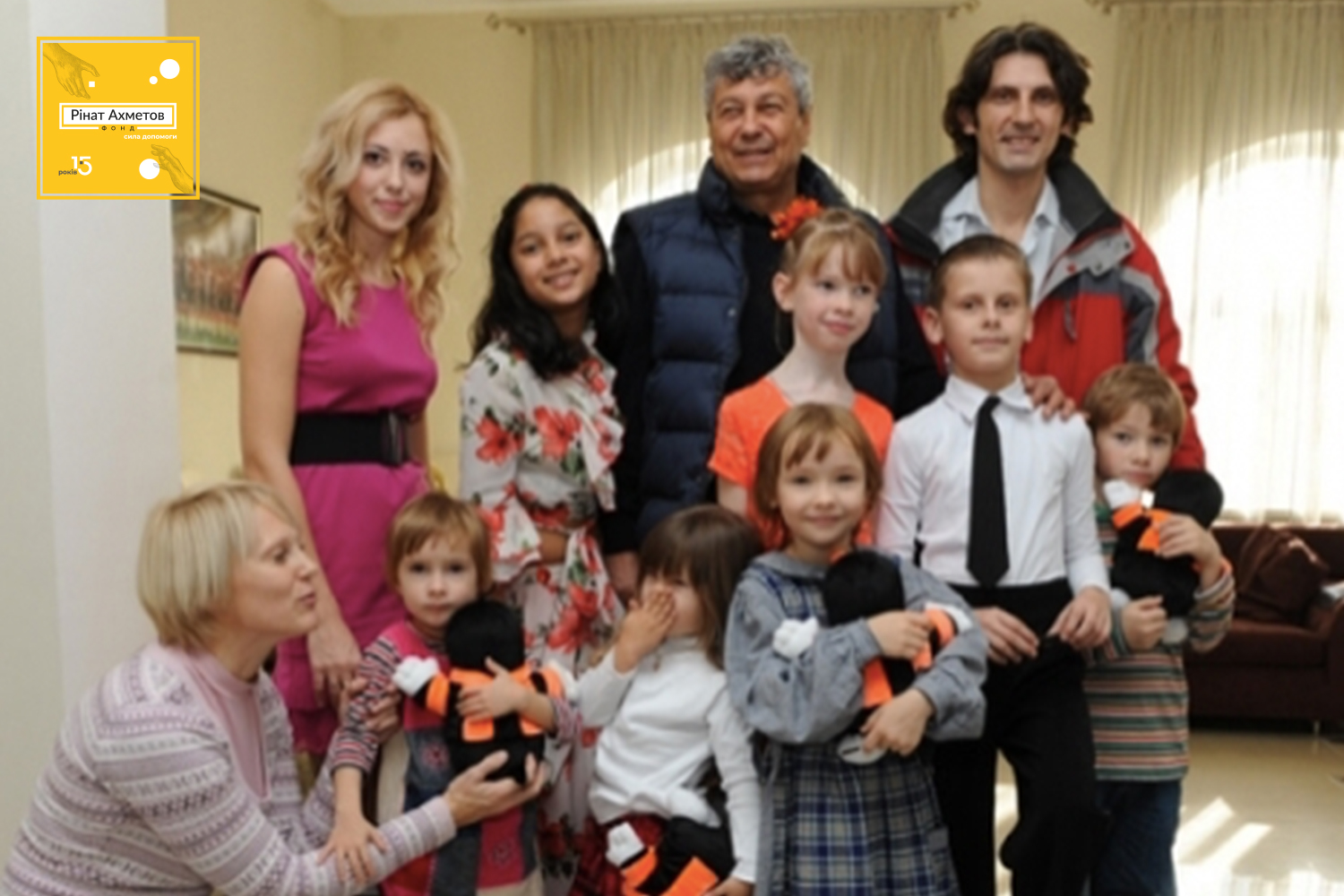 In particular, we are talking about a large house purchased for the Zaretskyis — Oleksiy and Valeriya. Since 2009, Oleksiy and Valeriya became adoptive parents, and in 2012, they took over the leadership of FTCH.
"We didn't have time to enjoy life, because in 2014 our house among those houses that were damaged by the armed hostilities," Valeriya's mother recalls. "That is why, we decided to evacuate and asked for help from the Rinat Akhmetov Foundation, which constantly supported us." The Foundation moved the Zaretskyis to Zaporizhzhia together with other FTCHs, where they were given accommodation in a summer camp and provided with everything they needed for the whole year. After the administration of Zaporizhzhia allocated a separate building, the Foundation helped the family to settle in the new housing.
Since the beginning of the hostilities in Donbass, the Rinat Akhmetov Foundation has supported and helped the affected orphans and orphanages. Only for the first month of 2014, 49 children from Makiivka Orphanage were evacuated, 80 children from the Mariupol Children's Home were brought to Kramatorsk, 40 orphans from Mariupol were taken to Krasnyi Lyman. Another 15 children with severe pathologies were taken from the 5th hospital of Donetsk to the Children's Home in Kramatorsk.
Project Mentoring, aimed at helping orphaned children adapt better in the society also found its roots. And they go back to 2012, when a social apartment was created in Donetsk for 14-18-year-old orphans from families who found themselves in difficult life circumstances. The goal of the project is to provide temporary housing, social and psychological rehabilitation and adaptation for teenagers. The Rinat Akhmetov Foundation took over the financing activities.
In 2014, It is Good at Home (center of social support for children and families) was opened in Dnipropetrovsk Oblast, in the urban-type settlement of Yuvileine. This is all owing to the funding of the Rinat Akhmetov Foundation. The main task of the center is to help parents save their families, protect their children in difficult conditions, or bring them home. In this project, the Rinat Akhmetov Foundation collaborated with Dnipropetrovsk State Regional Administration and Hope and Housing for Children Charitable Organisation.
Overall, the Foundation has constantly tried to help arrange as many FTCHs as possible, so that children do not stay in boarding schools. The specialists of the program Rinat Akhmetov to Children. Say no to Orphanhood! constantly communicated with foster parents at trainings and seminars that were held by the Foundation.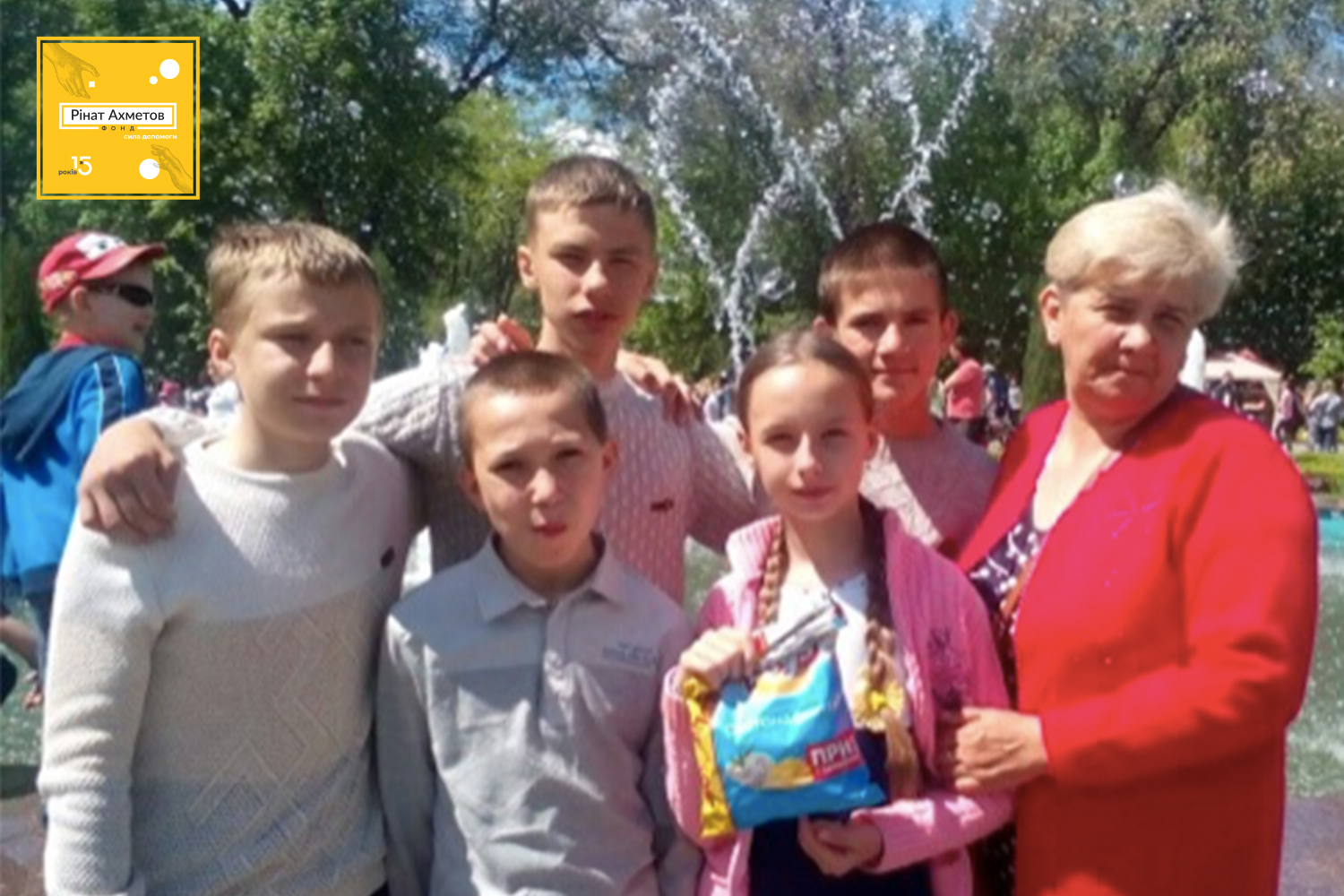 Olena Mykhailivna Yurchenko from Kryvyi Rih found out about the Rinat Akhmetov Foundation there. "In 2011, the Rinat Akhmetov Foundation organized a training for foster parents," Olena Mykhailivna recalls.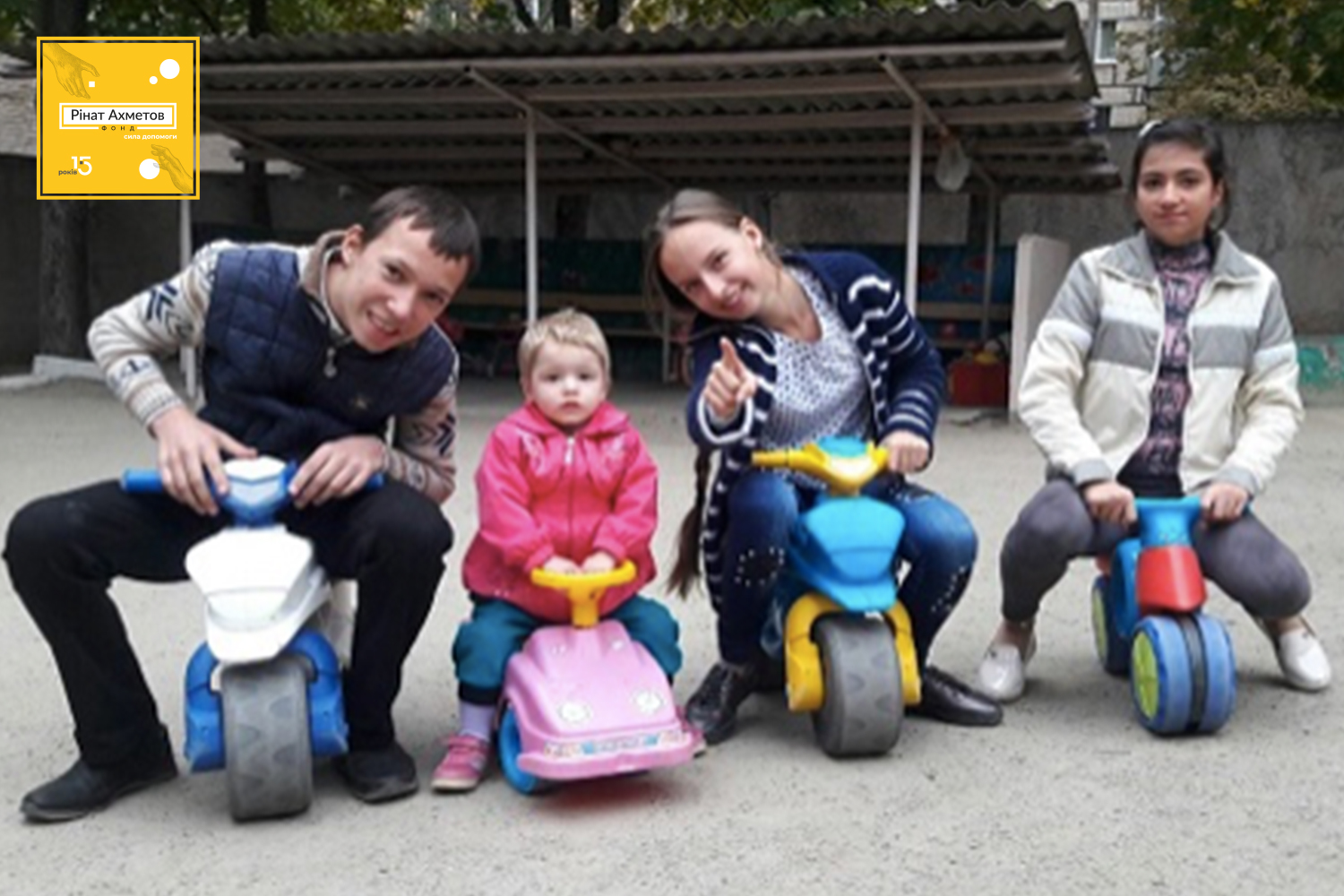 "We met with the program management, and I told them that I had three children. Then the Rinat Akhmetov Foundation offered to make repairs in my apartment. However, I had to take two more children and open a FTCH. And I did that. The Rinat Akhmetov Foundation fixed our apartment and equipped it with everything necessary for children. They financed 100,000 UAH to do this. By virtue of the support provided by the Foundation, we have grown up into a FTCH and are now raising six children. Our other children have already reached adulthood and live their lives.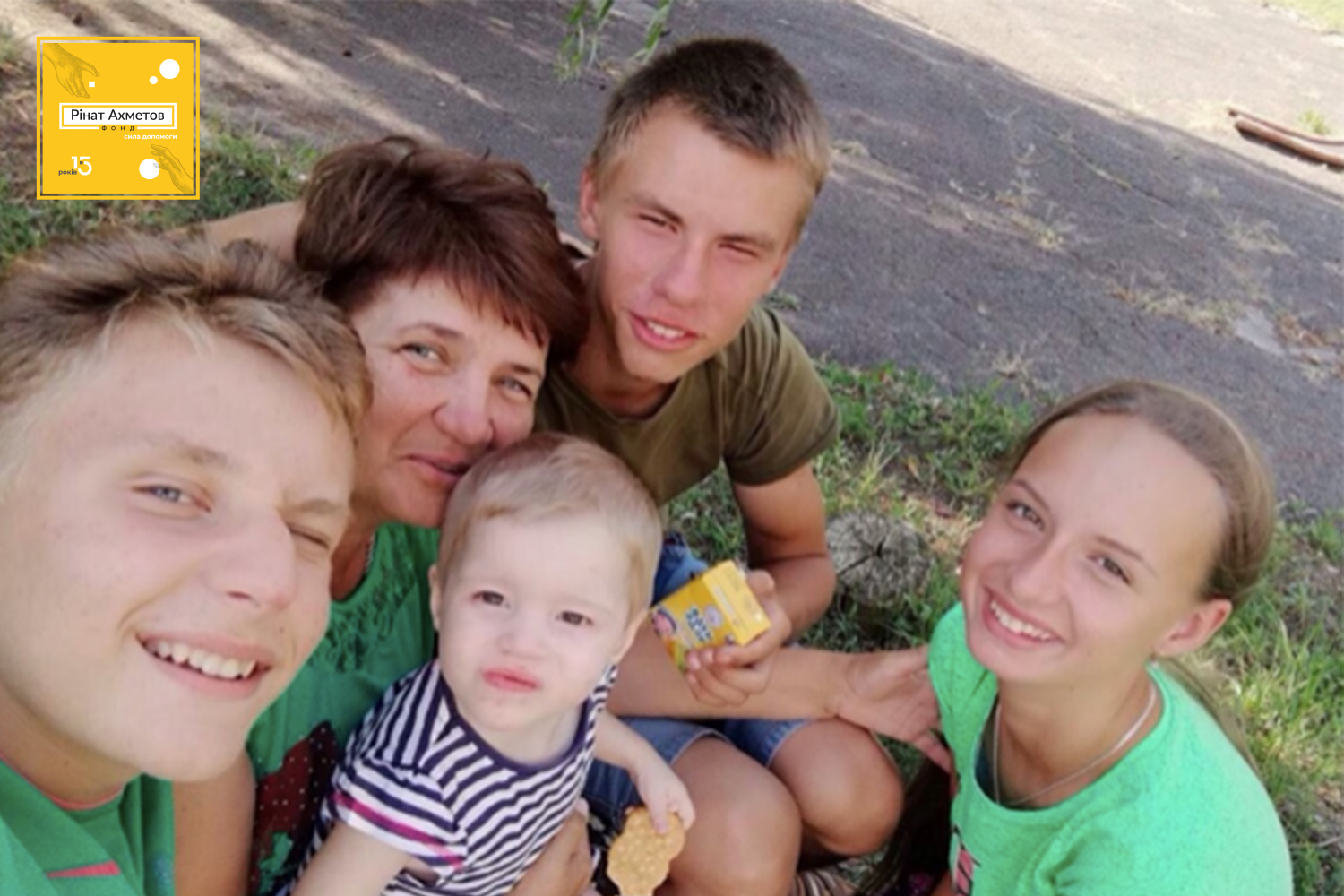 Thus, since 2008, the Rinat Akhmetov Foundation has organised not only a culture of national adoption but has also shown an example of assistance and support for foster parents who take on huge responsibility and perform a very important task – bring up a generation of happy Ukrainians. Read about the participation of the Rinat Akhmetov Foundation in scientific researches, collaboration with J.K. Rowling, published books and seminars with famous psychologists next Wednesday.