Place of power: the Rinat Akhmetov Foundation made Alley of Roses to celebrate the Civilians' Voices in Zaporizhzhia
20.09.2020
On 20 September, the Rinat Akhmetov Foundation planted 500 rose seedlings on Maiakovskoho Avenue in Zaporizhzhia. The region has become a new home for more than 55,000 residents of Donbass who left their homes due to the armed conflict. Several hundred displaced people came to the alley and helped employees of the Foundation to plant flowers that were a symbol of peaceful Donetsk.
"The Rinat Akhmetov's Foundation is working on the Civilians' Voices Museum. This is a unique project that aims to objectively and fully document the testimonies of civilians who suffered as a result of the armed conflict in Donbass. The Museum will work online as an archive and exhibition. It will also operate as a media. Furthermore, there will also be offline projects. Civilians' Voices alleys will be one of them. The first alley was created in Mariupol. The second one has recently appeared in Zaporizhzhia. In total, we planted 1000 roses – according to the number of stories that the Museum has already collected. By 2025, we want to collect 100,000 stories. Once a year, in September, during the Civilians' Weeks, we will plant in the cities of Ukraine the number of roses that will strictly correspond to the number of stories told. In fact,everyone will have their own rose bush somewhere in Ukraine. We want to create places of strength for displaced people, where they can meet, where they will come when homesickness is especially strong," Yuliia Yershova, Director of the Communications Department of the Foundation Rinat Akhmetov, said.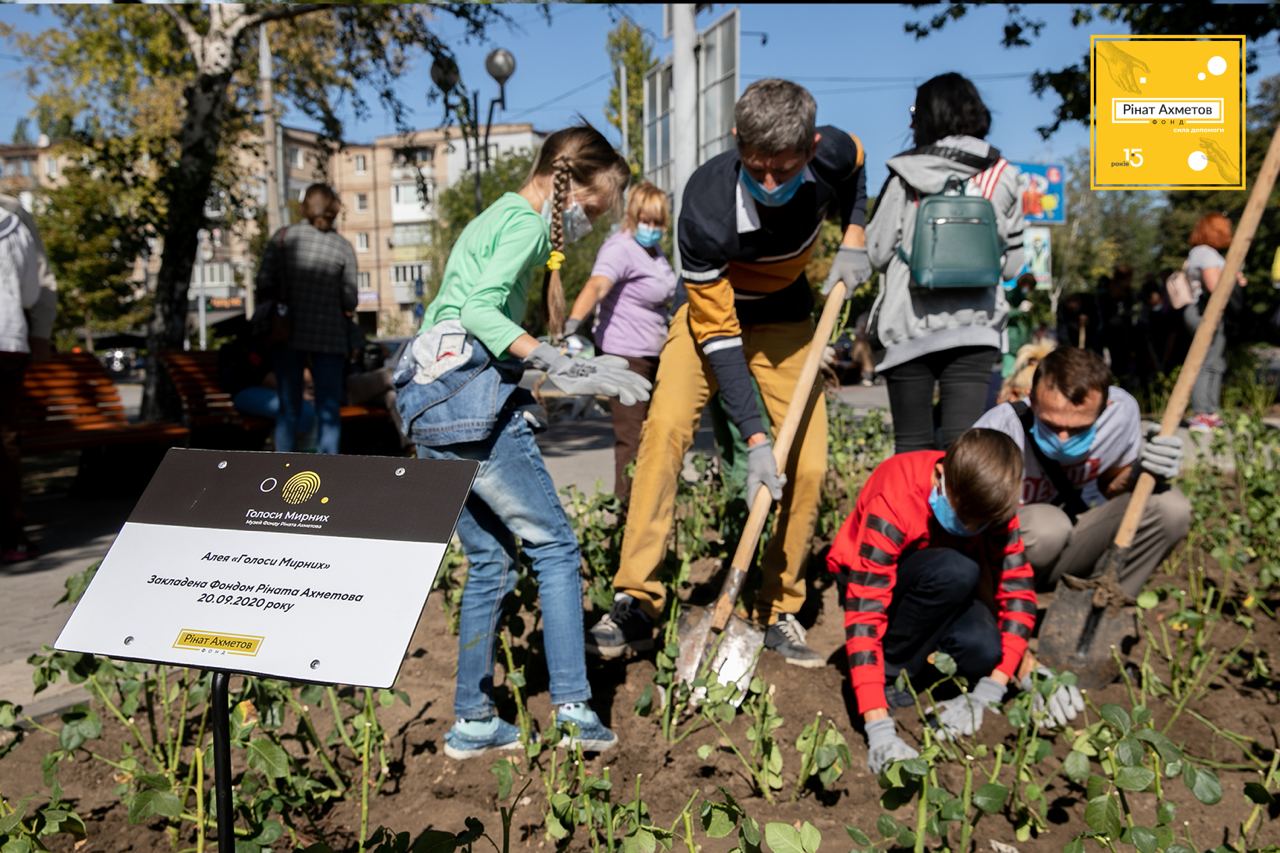 Andrey Mishchenko, representative of the Civilians' Voices Museum team, reminded that the Rinat Akhmetov Foundation has been systematically helping civilians since the armed conflict in Donbass began.
:The humanitarian mission of the Foundation was first implemented by executing emergency evacuation and resettlement from the most hot spots. From May 2014 to December 2015, about 40,000 residents of the region ( including 15,000 children) were evacuated to peaceful territories. About 7 thousand people were given temporary housing in sanatoriums for free. They received full Board and financial support. In August 2014, the Foundation's largest program, the Rinat Akhmetov Humanitarian Center, was created for this purpose. It has saved more than a million people for the last six years. Each of them has his/her own story, which must be recorded and told. This is what the Museum does. All the stories will be told first-person and compiled in a personal archive. We believe that this way we may preserve voices from the past and present for the sake of a better future," Natalya Yemchenko said.
First Deputy head of Zaporizhzhia Regional Council, Yehor Semenkov, thanked the Rinat Akhmetov Foundation for the unprecedented amount of assistance that has been provided to displaced people for six years:
"The War in Donbass made tens of thousands of residents of Luhansk, Donetsk and other cities move to live here and started a new life in the cities of our region. Starting with a clean slate – we know how difficult it is. It was important to feel the support of local residents and each other. The Rinat Akhmetov Foundation is the first organization that has systematically and powerfully helped people. These are saved lives, saved health… Today, it is important to preserve people's stories, because people who do not remember their past do not have a future.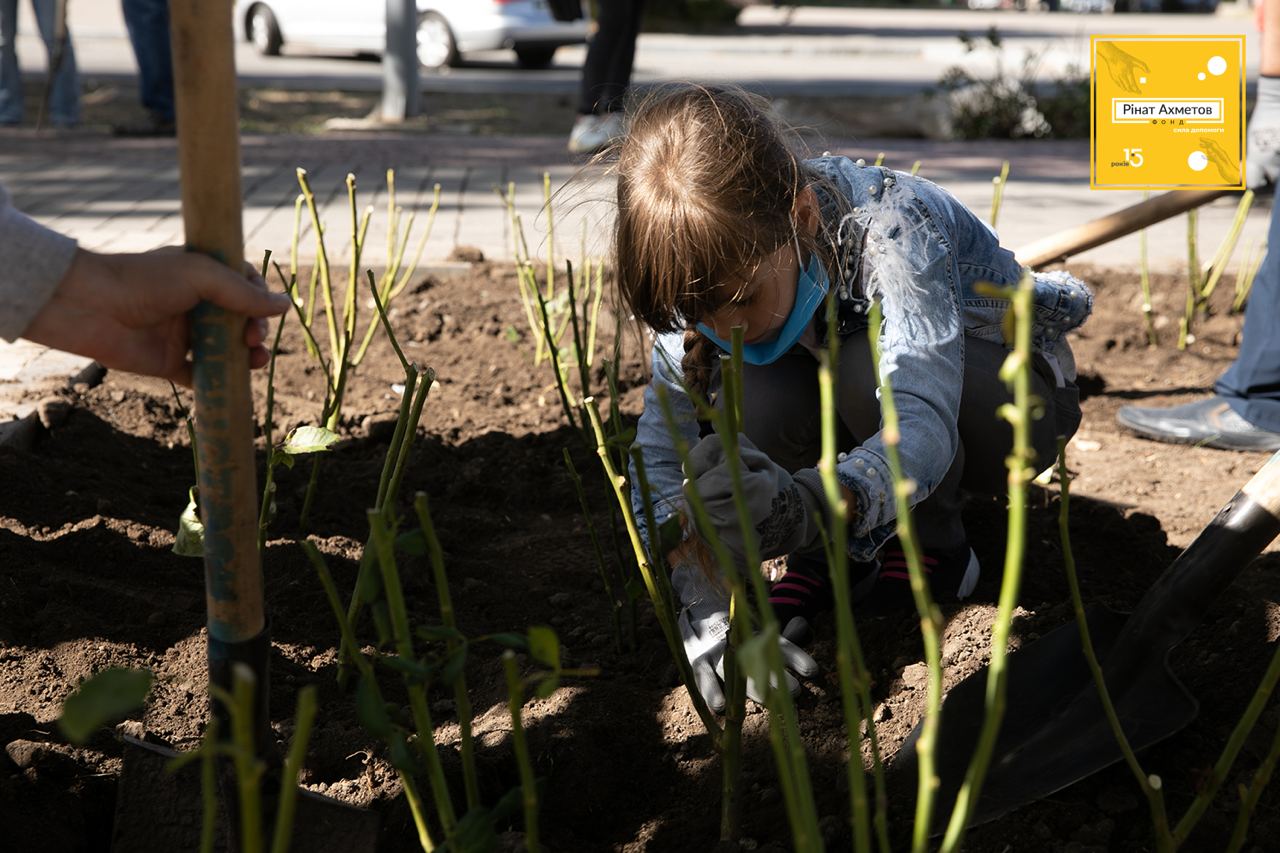 She told about how the armed conflict divided life into before and after and why the work that the Rinat Akhmetov Foundation is doing today is important to everyone. Natalya Makkoveieva, a refugee from Khartsyzsk, said,
"I managed to take my family to a safe area on my own, but many people were unable to cope with it themselves. I know hundreds of people who applied for help with evacuation to the Foundation and whom it helped. We are forever grateful to the Foundation for this and for supporting us throughout these six years and not leaving people without support at this time. the Civilians' Voices is another opportunity for many people to express their gratitude to the Foundation.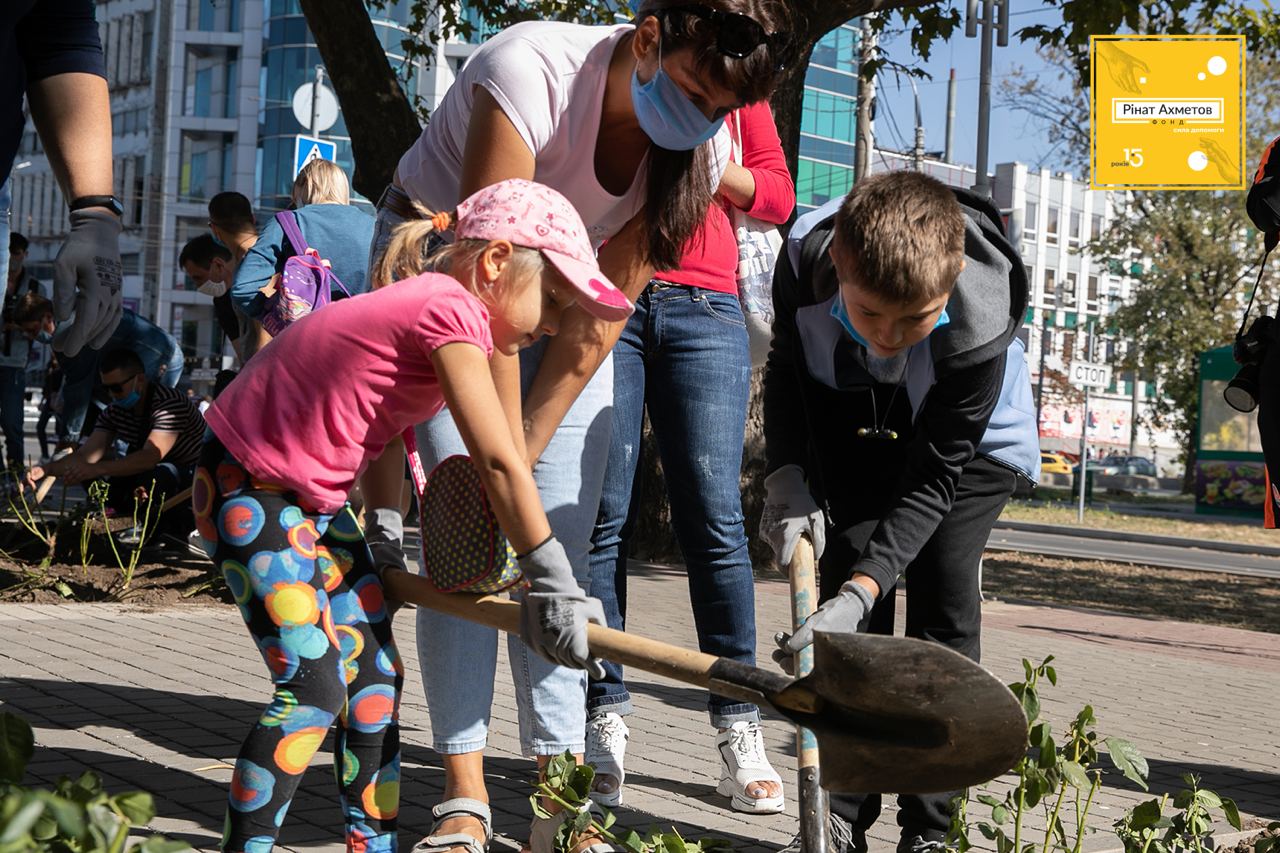 Maria Vereshchahina-Serdiuk also moved to Zaporizhzhia from Donetsk Oblast.
"We left Horlivka in 2014. We came under fire. We had to hide in the basement. I would like to express my gratitude to the Foundation for their support, as well as to this city for accepting us. I thank the Rinat Akhmetov Foundation for helping people like us.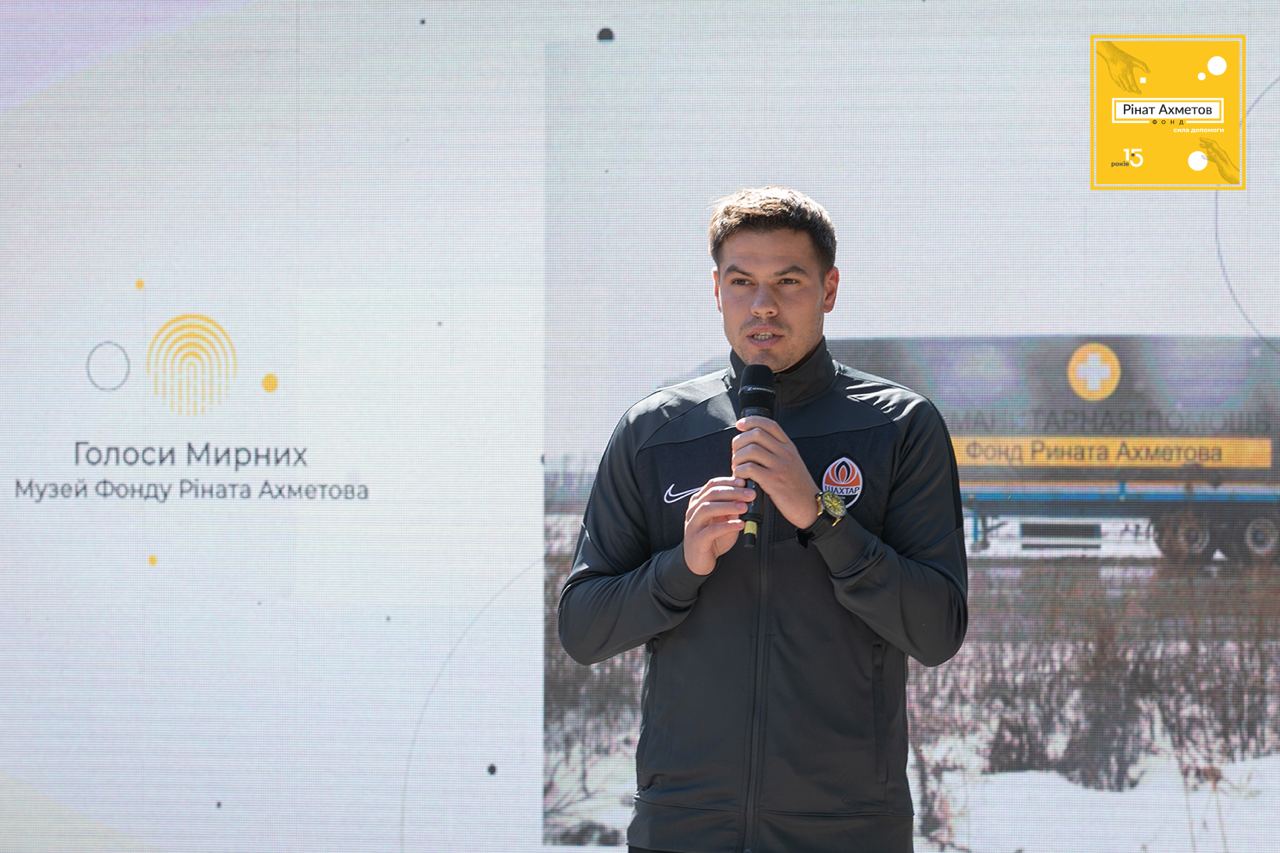 The goalkeeper of FC Shakhtar, Oleksii Shevchenko, noted that it is very important for people to unite in difficult times,
"I would like to express my gratitude on behalf of the club and Rinat Leonidovich beautiful city Zaporizhzhia for accepting immigrants. I would also like to to express my gratitude to Rinat for his Foundation, which gives people the opportunity to tell their stories. The online Civilians' Voices Museum will be important for every internal refugee.
Please share your story now https://civilvoicesmuseum.org/