'Is It Possible to Hide From the War?': The Rinat Akhmetov Foundation Named the Winners of Its Essay Competition One Day
26.11.2021
The Rinat Akhmetov Foundation has brought to a close its creative essay competition One Day. Its participants were schoolchildren from Donetsk, Luhansk, Zaporizhzhya and Kharkiv regions. The competition has become one of the activity lines for the unique project the Museum of Civilian Voices of the Rinat Akhmetov Foundation. This is an unprecedented collection of personal stories of people whose lives the armed conflict in Donbass changed dramatically. In total, the Foundation received almost 2,000 essays for the competition. The jury recognized twenty-four of them as the best essays. They will be included in the Museum's archives.
Hanna Migal from Horlivka became one of the finalists. Now the girl lives and studies in Mariupol. She writes her story from the third person.
'The year 2014, the beginning of summer, which little seven-year-old Anya was looking forward to in order to spend more time with her family. She does not yet know that in the warmest month of summer, July, a grown-up's fate or adult life would begin for a little heart.... What does peace mean for our now 14-year-old heroine? For her peace remained in her childhood, which she spent in her hometown next to her family,' wrote Hanna.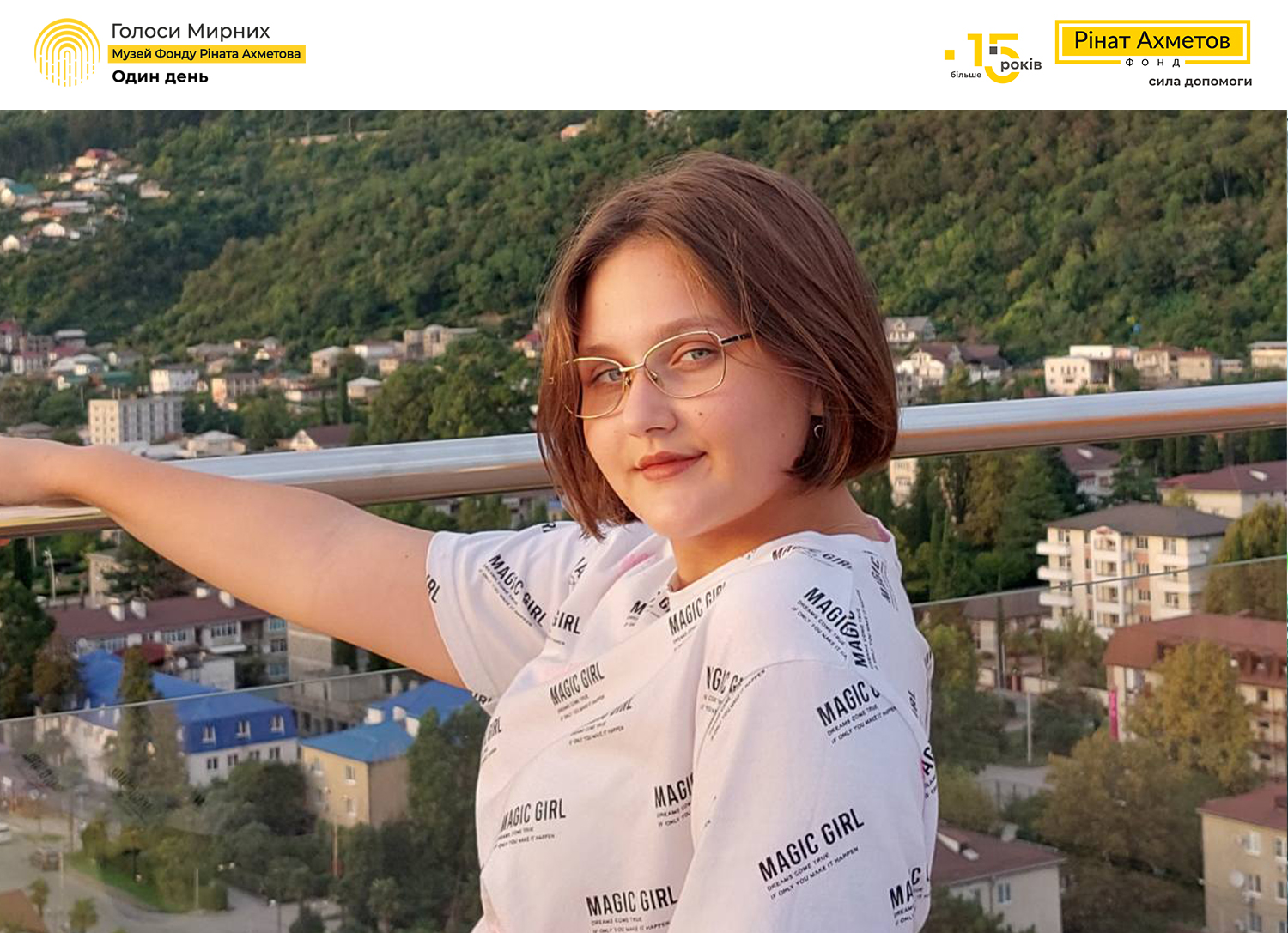 Another finalist was Daniil Ushkats from Donetsk. His family had to move to Krasnohorivka.
'My father took me to my grandmother's place, to the city centre. But how can you hide from the war? Does it matter to it how old you are – eight or 80? My grandmother used to tell me some fairy tales, but I don't remember any of them. I only remember horror. I wanted to hide under the bed, cover myself with a blanket and hear nothing... How long is the night? Do you think it is six, seven or eight hours? No, it is not. Eternity. The war broke out... I moved from one school to another, and found my favourite one. I like this city in peace and comfort. Every time I heard the rumble of a lift in the building, I shuddered. I was afraid that the war could reach us here too. I moved to Krasnohorivka. I am 15 years old. I have not been at home for eight years now. And where, in fact, is my home? Where, in general, is my place?' Daniil asks.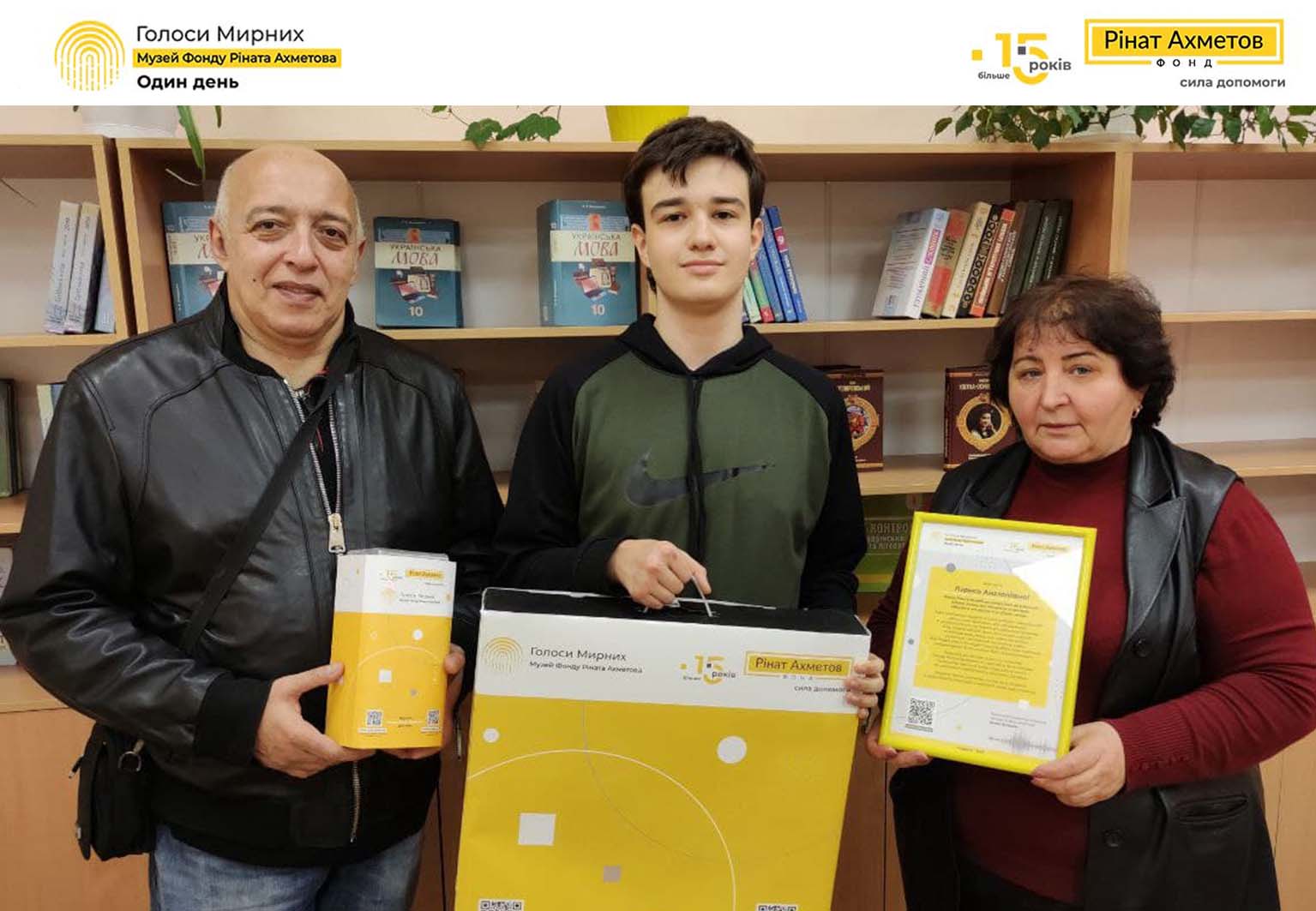 Another work recognized by the jury is an essay by Vadym Sukhobrus. His story will not leave anyone indifferent:
'The Siverskyi Donets River shuddered, and bloody tears, like rain, flooded the earth. Hot blood was spilled, human life was cut short forever! The screams of the injured and dying were heard from everywhere up to the sky. 'Mum, mummy, I am very scared!' my little 4-year-old sister Masha whispered in fright, cuddling up to her mother. I was silent, gritting my teeth. Boom! And suddenly darkness... Finally, I opened my eyes. A sense of despair and hopelessness seized me. As if in a dream, I saw mutilated human bodies, and my mother together with Masha. They did not breathe anymore... Some woman dressed in black was standing nearby. She touched them with her bloody hands. I realized that this was war, a terrible daughter of evil. Bloody and destructive.'
The Museum of Civilian Voices is an unprecedented online museum that documents stories of Donbass civilians. It already has over 5,000 stories. The goal is to collect 100,000 stories by 2025.
To leave your story and contribute to the preservation of memory, just follow the link https://civilvoicesmuseum.org/en/my-story and fill out a short questionnaire or leave your contact details to be contacted later. You can also contact the Foundation for psychological assistance by calling 0800509001.