15 years of Rinat Akhmetov Foundation: helping children to hear the world
29.07.2020
Helping children is always a priority for Rinat Akhmetov. That is why the Foundation has been implementing projects that help to save the life and health of children for 15 years of its work.
For example, the project "Rinat Akhmetov for Children. I can hear it now" was created especially for children with hearing problems. As a result, 179 highly sensitive hearing aids were provided.
Brothers Mark and Myroslav from Mariupol are among those who were helped to hear the world. Their parents, Viktor and Anna, are completely deaf. The couple hoped that the children would not have this trouble. But the doctors immediately upset the parents and diagnosed their sons with a similar diagnosis. The parents were desperate. Anna Rogozianova in sign language says that it is not easy to find a common language with a hearing person. And the children have already felt it for themselves.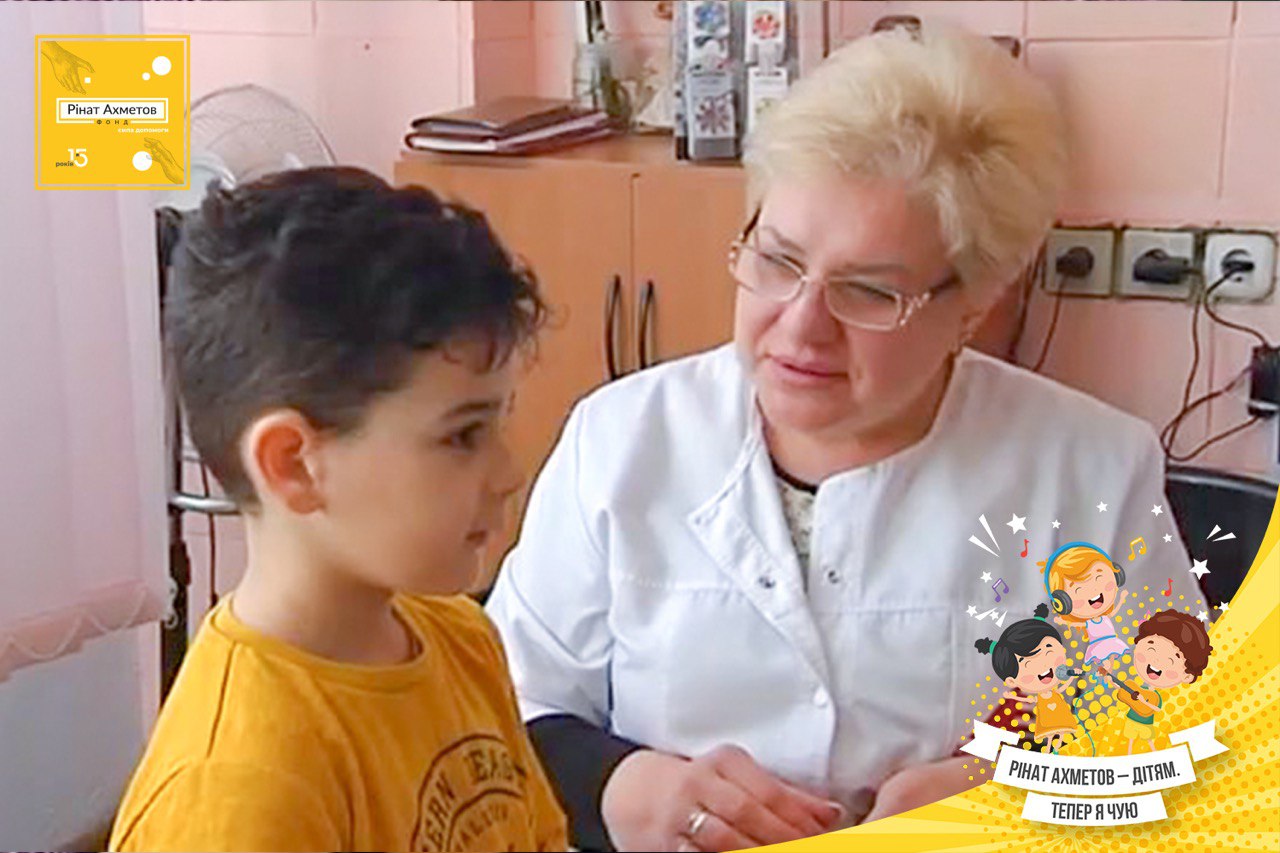 "Mark is six years old. He wants to communicate with other children. But he can't, because he can't hear anything. He tries to tell the children something with his hands, but they don't want to be friends with him, " Anna explains.
Doctors gave hope-brothers can hear. This requires modern and highly sensitive hearing aids. The Rogozianovs turned to the Fund of Rinat Akhmetov. So the kids became participants of the project "Rinat Akhmetov for Children. I can hear it now" and received such necessary devices.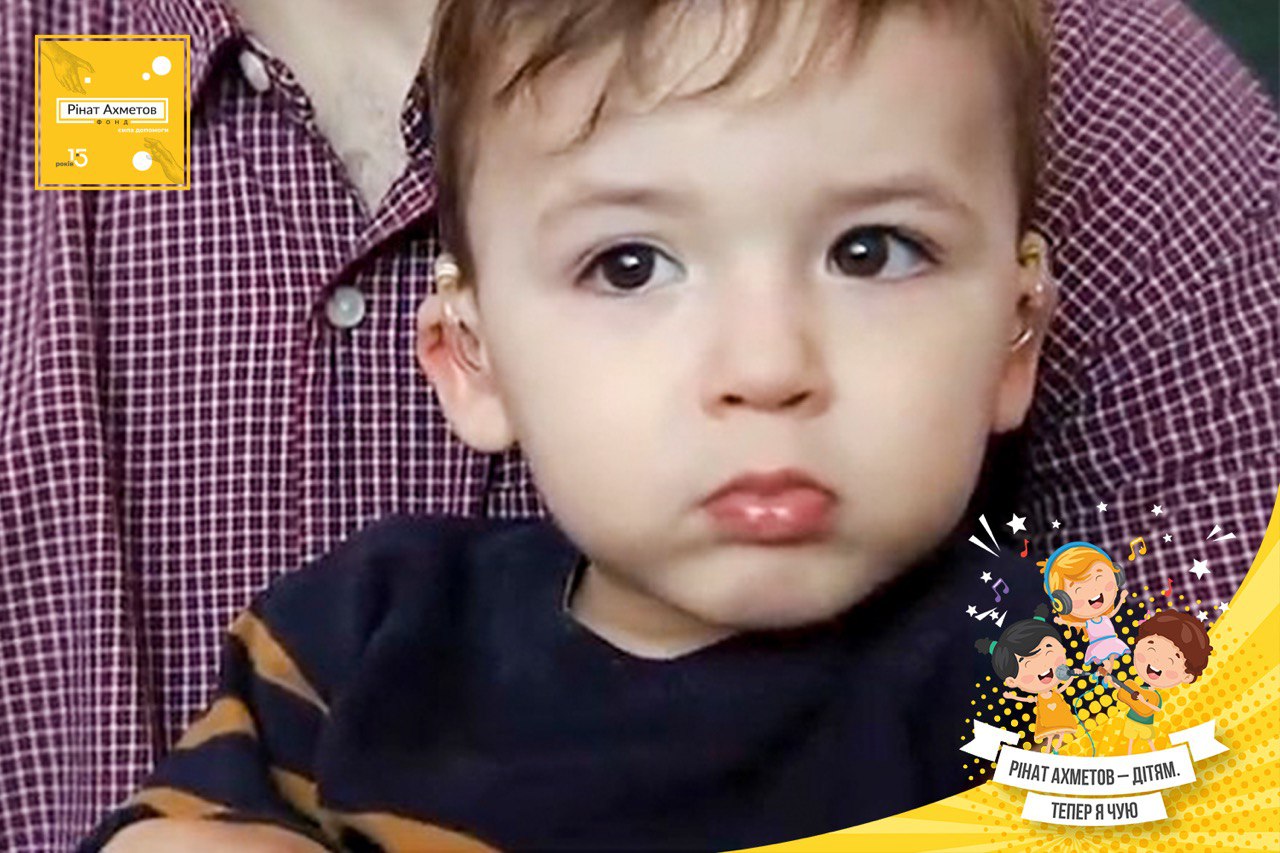 – In fact, it is a mini – computer with very fine settings, – Natalia Kuznetsova hearing prosthetist at the Mariupol hearing center says.
– Many thanks to Rinat Akhmetov's Foundation for the hearing aids for our children! – Anna Rogozianova said in her language.
Six-year-old Semen Sibirko, who lives near Kyiv is another participant of the project. Restless baby loves to learn the world, and parents should have a lot of trouble to keep track of it. Semen 's diagnosis of hearing loss plays a significant role in this.
Parents were worried that their son would lag behind in development due to the disease and become withdrawn.
– It happens that other children talk to each other and laugh, and Semen worries that they are talking about him. He may not hear something and winds himself up, – Natalia Sibirko explains.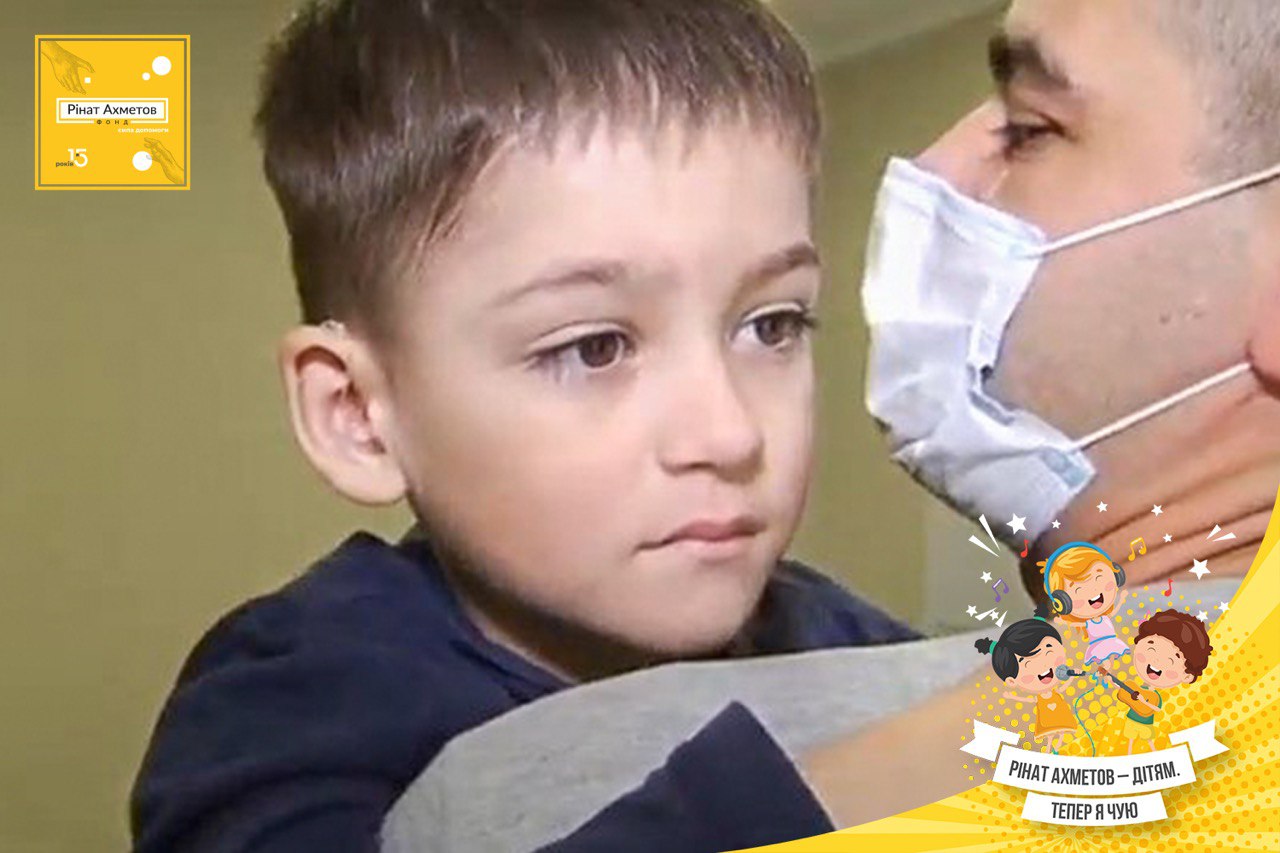 For the normal development of the child, a modern hearing aid is necessary. But parents live modestly and could not afford such a purchase.
– We wanted to take the devices on credit, but even in this case we could have bought the simplest model. The doctor said that such a device would not help our son. We were advised to seek help from the Rinat Akhmetov Foundation, - Oleh Sibirko, the boy's father says.
The Foundation purchased two highly sensitive hearing aids for the child. Now, for the first time in his life, he was able to communicate normally with his parents and peers.
– I thank the Foundation and Rinat Leonidovich personally for providing us these devices. Using them, our child hears the world just as we do. Thank you for not leaving us with the trouble alone, - Natalya says
Parents of other participants also speak about the project with gratitude. So, Halyna Rogovaya advises not to be afraid of the words "hearing aid"!
– We put on high-quality hearing aids for my son Daniil at the age of 1.5 thanks to the Rinat Akhmetov Foundation. In a complex with daily classes, Daniel began to learn speech, – the woman told.
How to get help for a project
Starting from January 1, 2020, assistance in hearing prosthetics under the project "Rinat Akhmetov for Children. I can hear it now" can be obtained by boys and girls living all over Ukraine. Children with hearing diseases up to 7 years old can apply for participation in the project. Families who belong to the following categories can apply for assistance in hearing replacement:
large or single-parent families;
family-type orphanages;
orphans and children in care;
families with more than one seriously ill child;
families consisting of two or more disabled people.
For more information about the Fund's current projects, please call the hotline - 0800 509 001.